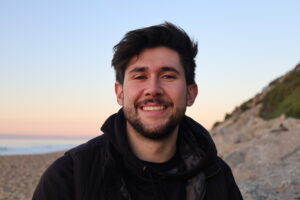 The editors of The MLML Drop-In Blog are pleased to present a 
new blog post
 by Jason Gonsalves (
MLML Physical Oceanography Lab
): "Does science have market value? Understanding the influence of science on the economy", in which Jason delves into the economics of science and perspectives on its value by companies, governments, and the public.
Happy Fall 2022 and keep reading,
The Drop-In Blog Editorial Team (Kali, Keenan, and Grace)
Founded in 2008 by a small group of MLML students looking for a platform to write candidly about their experiences as grad students, The Drop-In now has over 600 posts written by Moss grad students past and present. 

The editorial team invites submissions for blog posts from current MLML students. Please email any editor with a pitch for your piece and we will help you develop it into a post for publication.