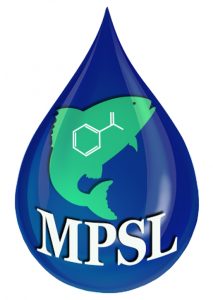 We provide scientific expertise and support services for environmental research and monitoring throughout the state of California utilizing our facilities and capabilities for field and laboratory research projects, data management, quality assurance, and program management.
The Marine Pollution Studies Laboratory (MPSL) is a collaborative research consortium of scientists at Moss Landing Marine Laboratories (MLML), the California Department of Fish and Wildlife (DFW), and the University of California, Davis (UC Davis). This unique, long term assemblage of researchers evolved to provide a wide range of environmental expertise to local, state, and federal agencies charged with assessing and monitoring the waters in California. The greatest asset of this collaboration is the integration of disparate fields of applied science under common principles of scientific defensibility and quality.
Research expertise continues to expand with our growing MPSL-MLML Staff. We also regularly support graduate students from Moss Landing Marine Laboratories and undergraduate students from CSU Monterey Bay and UC Santa Cruz through student employment and invaluable student research opportunities.
The Marine Pollution Studies Lab at Moss Landing Marine Laboratories (MPSL-MLML) has played a leading role in California's coastal monitoring and assessment since the early 90's with the State Water Resources Control Board's Bay Protection and Toxic Cleanup Program (BPTCP) and the EPA's Environmental Monitoring and Assessment Program (EMAP). Beginning with this initial focus on marine sediment quality surveys, research capabilities were slowly expanded to include tissue contaminant surveys, surface water monitoring, biological invasion assessments, data management, quality assurance, and program management.  Our largest and longest running project was the statewide SWAMP program, for which we provided numerous field, laboratory, and infrastructure support services, including management of the SWAMP Database. To get a feel for the breadth of our research over the past twenty years, you can visit Research Projects to find a list of past and current projects supported by staff at MPSL-MLML and administered through San Jose State University Research Foundation (SJSURF).
What we can do for you
The Data Center at MPSL is available to manage and safely store environmental data with online data entry and retrieval tools. Data can also be uploaded to the California Environmental Data Exchange Network (CEDEN) if necessary. We can also support your data management within the Earthsoft EQuIS system or develop custom databases and web forms for your specific needs.  Please contact Marco Sigala.
MPSL offers a wide variety of Quality Assurance (QA) services to assist you in the production of legally and scientifically defensible environmental data of known and documented quality. Please contact Will Hagan.
Our field sampling and laboratory resources are available to support your research goals and objectives. Please contact Marco Sigala.