"The Feeding Habits and Selectivity of Siphonophores in Monterey Bay"
A Thesis Defense by Alex Lapides
Zoom | Live-Stream | November 27th, 2023 at 12:00 pm PDT
Abstract
Gelatinous zooplankton are historically understudied and we have much to learn about how they fit into the larger food web.  Of gelatinous zooplankton, siphonophores are especially known to have broad diets and to select for a wide variety of prey.  In this study we investigated siphonophore feeding habits using a long-term remotely operated vehicle video dataset from the Monterey Bay, CA.  In addition, we quantified the degree of specialization for each siphonophore-prey pair, and we investigated the relationship between genetic distance and specialization differences.  We found siphonophores tended to belong to one feeding guild and in some cases fed exclusively on one prey.  Siphonophores also selected strongly for a few specific prey.  We found a slight relationship between genetic distance and siphonophore specialization.  Overall, this study upholds previously known trends about siphonophore diet, selectivity, and phylogenetic patterns and expands our knowledge of the midwater food web.
Bio
Alex received her B.S. in Ecology and Evolution from UC Santa Cruz in 2018 before coming to MLML in the Fall of 2020.    She has held a variety of technician positions ranging from research vessel operations to molecular lab work to machine learning, and has studied a variety of habitats ranging from salt marshes to the deep sea.  Overall, she is most interested in problems concerning the open ocean that leverage large datasets and statistics to make inferences about the environment, and is most content behind a computer playing in R.  In her free time, Alex likes to perform aerial silks, spin fire, and play Magic: the Gathering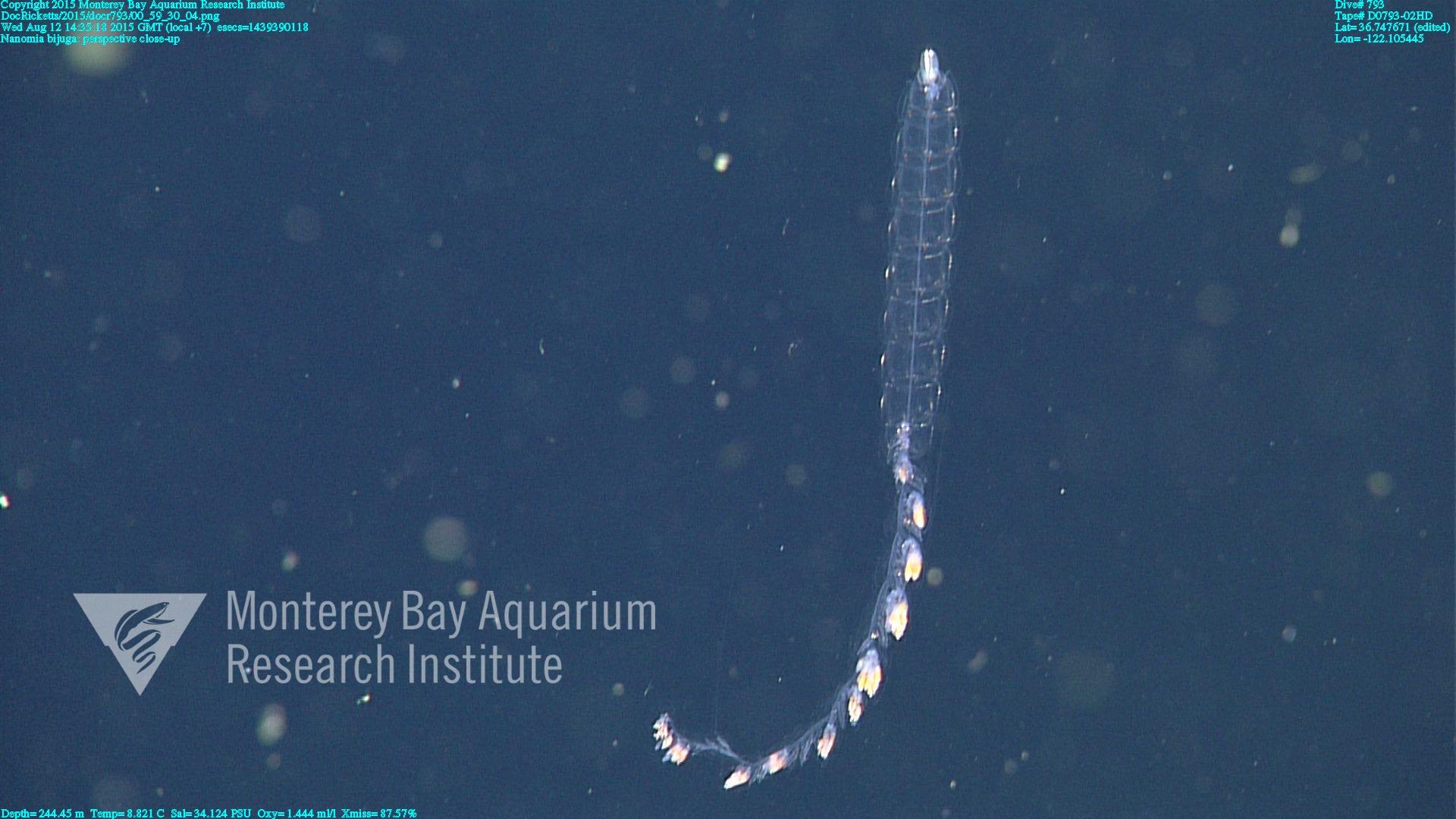 The siphonophore Nanomia bijuga, one of the most common in Monterey Bay and a major player in midwater food webs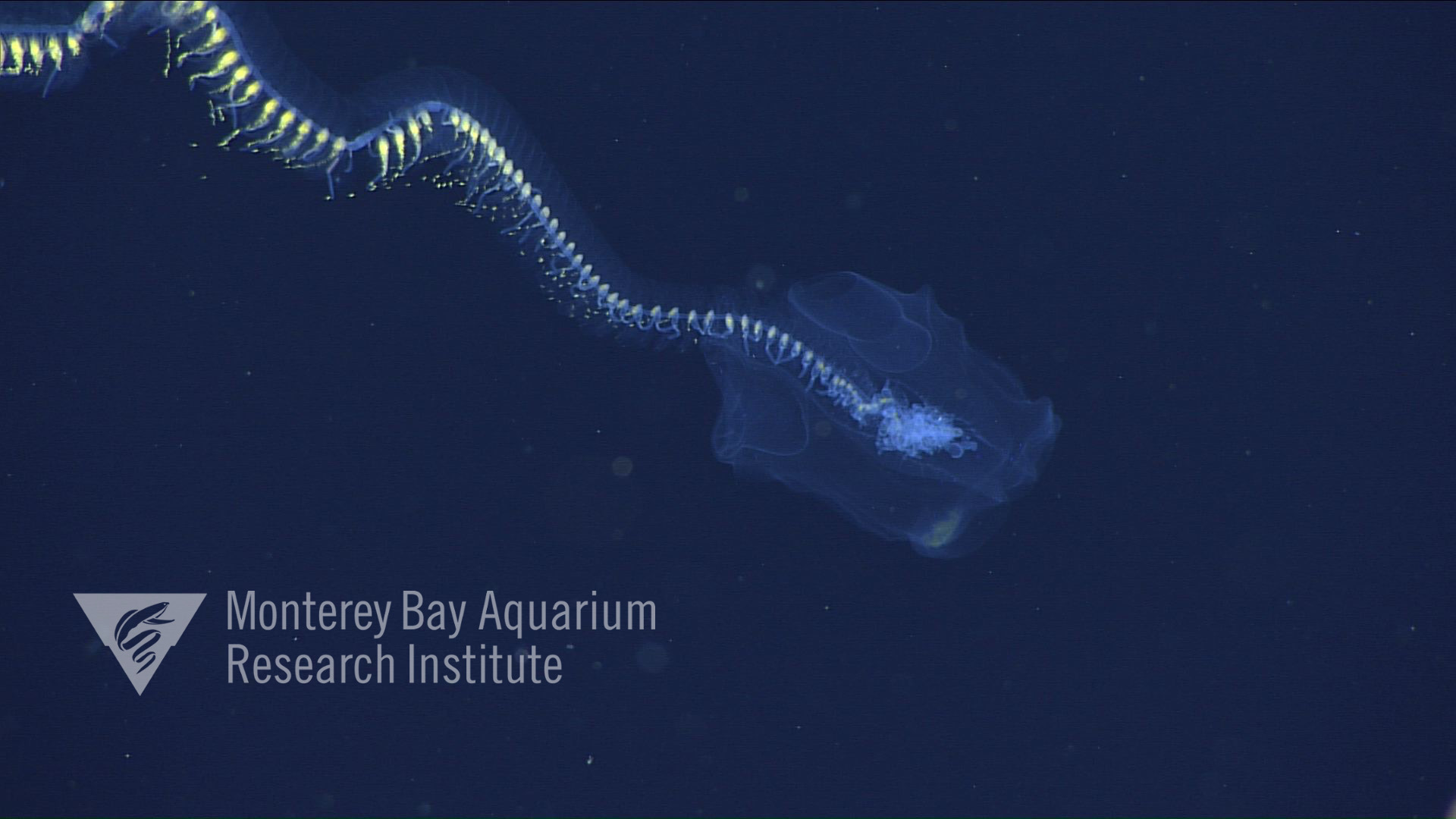 The siphonophore Praya dubia is one of the ocean's longest animals. It eats gelatinous prey as well as krill.