A new study published in the prestigious journal Science Advances co-authored by MLML Visiting Scientist & SJSU Biological Sciences Professor Scott Shaffer highlights the need for cooperative global protection of wide-ranging seabirds such as albatrosses and large petrels.
An international team of researchers tracked the movements of 5,775 individual seabirds belonging to 39 species across 87 different sites. They found that the albatrosses and petrels spent at least 39% of their time on international waters where no single country has jurisdiction. Collaborative multinational conservation efforts will thus be needed to adequately protect these globetrotting seabirds.
Read more about this important research in the SJSU Newsroom story.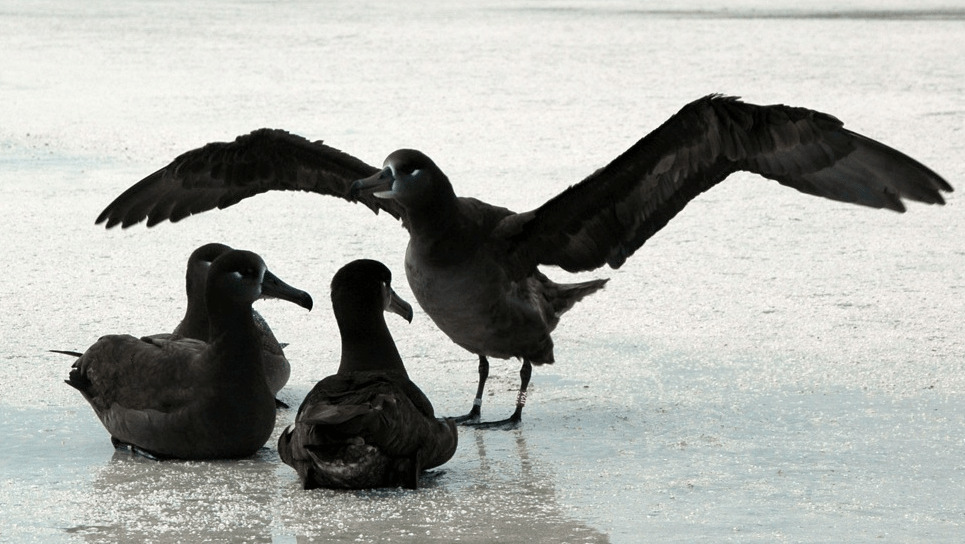 Black-footed albatrosses photographed by Dr. Scott Shaffer