For decades, sediment buildup in Butano Creek has caused a number of problems for fish and people alike. This sediment has blocked migrating steelhead and coho salmon, contributed to major fish die-offs, and flooded roads and local communities in San Mateo county.
In response to these many issues, the National Marine Fisheries Service, also known as NOAA Fisheries, assembled an expert panel to assess the situation and determine a path forward. SJSU/MLML Professor and Department Chair Ivano Aiello served on this panel and provided his expertise in sedimentology and geological oceanography to the group. Together, NOAA and partners developed the Butano Creek restoration plan which recently culminated in the removal of 70,000 cubic yards of sediment - enough to fill more than 20 Olympic-sized swimming pools! Looking to the future, NOAA now anticipates less flooding, fewer fish kills, and maybe even the return of the endangered coho salmon to the newly restored Butano Creek.
Learn more about the restoration project in the NOAA feature article.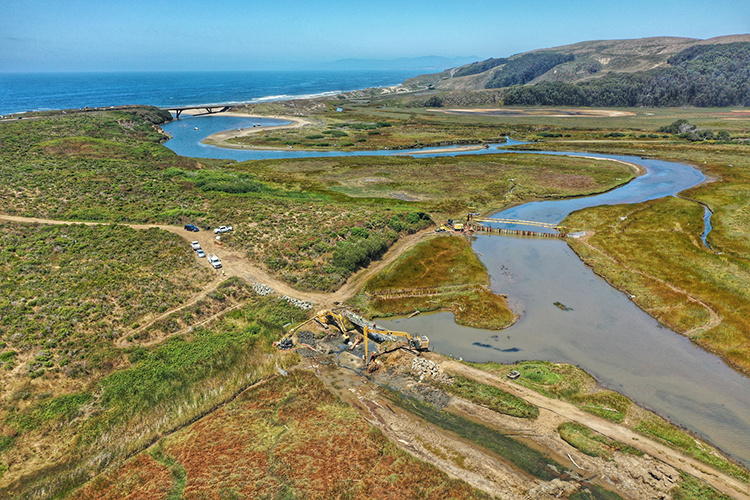 Photo credit: San Mateo Resource Conservation District