"Native seaweed has the potential to be cultivated in California coastal waters and used to alleviate the effects of local ocean acidification, according to a new study funded by California Sea Grant. Besides providing a local and sustainable source of food, researchers and aquaculture producers are exploring how seaweed production may benefit its surrounding environment."
A recent article posted on California Sea Grant's blog details exciting research linking local seaweed aquaculture with the reduction of ocean acidification and pollution. MLML's resident aquaculture specialist, Luke Gardner, was quoted in the article describing how this new area of research is important for ecosystem health.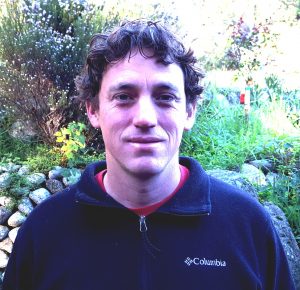 "A growing body of scientific research indicates seaweed aquaculture can provide ecosystem services that contribute to the reduction of local ocean acidification and assist with pollution remediation," said California Sea Grant Aquaculture Specialist and Scripps Institution of Oceanography/Moss Landing Marine Laboratories researcher Luke Gardner."