Dr. James Watanabe, Hopkins Marine Station
Moss Landing Marine Labs Seminar Series - May 3rd, 2018
Hosted by the Phycology Lab
MLML Seminar Room, 4pm
Open to the public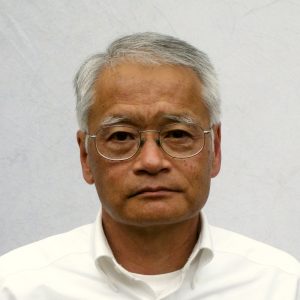 Dr. James M. Watanabe received his PhD in zoology from UC Berkeley. His research interests focus on invertebrate zoology and marine ecology, with particular emphasis on kelp forests and rocky intertidal communities. Prior to joining the faculty at Stanford University's Hopkins Marine Station in 1994, he directed the research program at the Monterey Bay Aquarium for 10 years.
Dr. Watanabe has conducted research on the distribution and abundance of kelp forest invertebrates, the dynamics of sea urchin-mediated deforestations, and the physiological ecology of kelp . These studies have focused on predator-prey interactions, interspecific competition, and the effects of disturbance on marine organisms. He is also interested in the statistical problems of detecting changes in natural populations through time.
Dr. Watanabe's primary responsibility at Hopkins Marine Station is undergraduate teaching. During winter, spring, and summer quarters he teaches subjects ranging from introductory biology and invertebrate zoology to kelp forest ecology, experimental design, and statistics. His courses attempt to nuture an appreciation for the natural world through accumulation of detailed knowledge and hands-on experience.
Up, down, and sideways: four decades in a Monterey kelp forest
Four decades of observing the kelp forests of the Monterey peninsula have shown me a broad spectrum of variability in both time and space, from unexpected swings in the abundance of some species to near constancy in others.  Witnessing this procession of change has challenged my perceptions as the years have gone by and altered my understanding of how I think these communities function.  I'll present some data and a few thoughts on how massive barnacle settlement, sea star mass mortality, and sea urchin-mediated deforestation in the heart of sea otter country have taught me lessons from the kelp forest.