by Vicky Vásquez
MLML researchers recently participated in a collaborative research project orchestrated by the Office of Naval Research to study stratified ocean dynamics in the Arctic (SODA). Two seas were examined for this project, the Beaufort and Chukchi seas; with the MLML team exploring the former.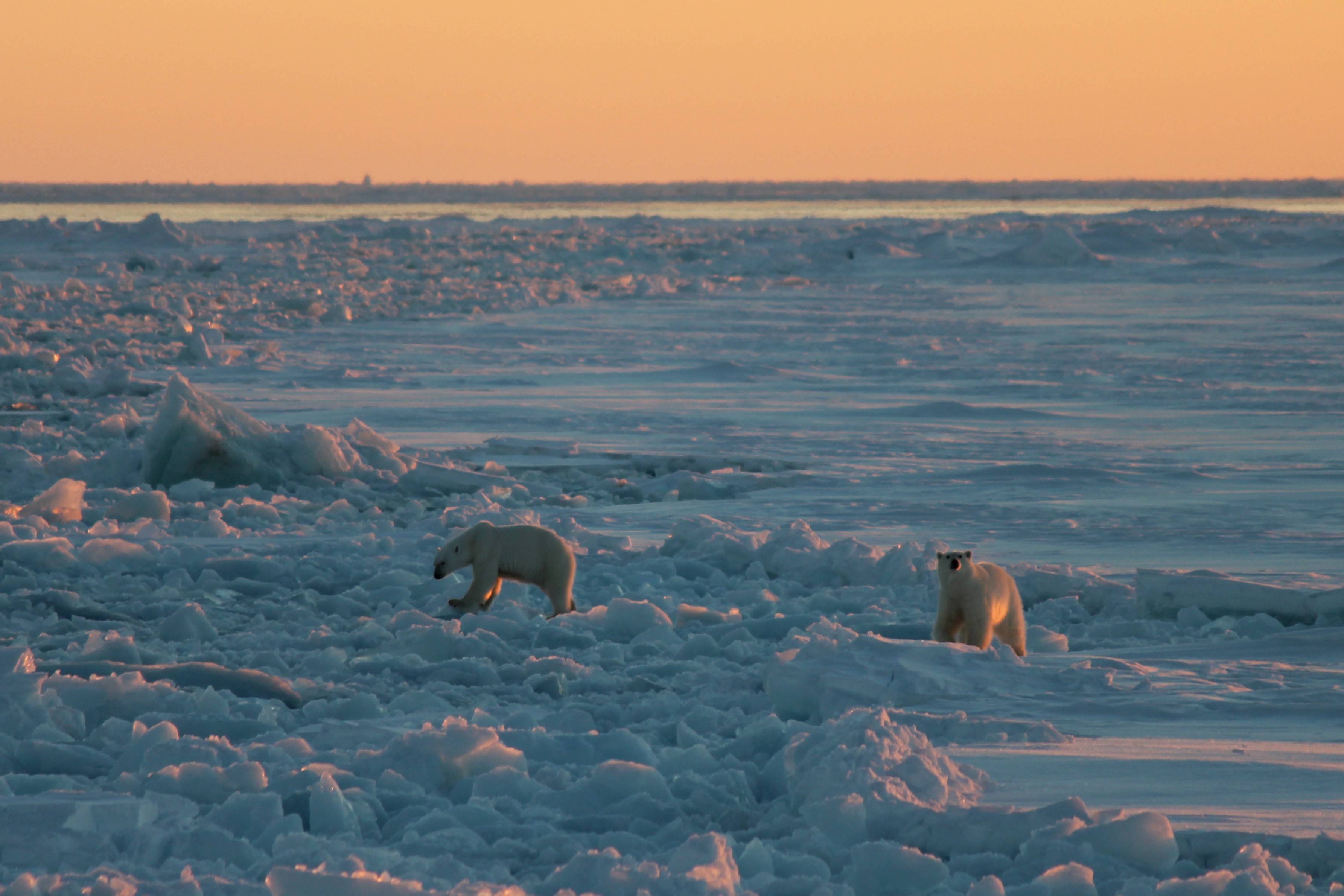 Starting out from Dutch Harbor Alaska, adjunct faculty member, Dr. Tim Stanton of the Chemical Oceanography lab and student Amanda Camarato of the Physical Oceanography lab set out for the Beaufort Sea to spend 35 days aboard the US Coast Guard Cutter Healy (USCGC Healy).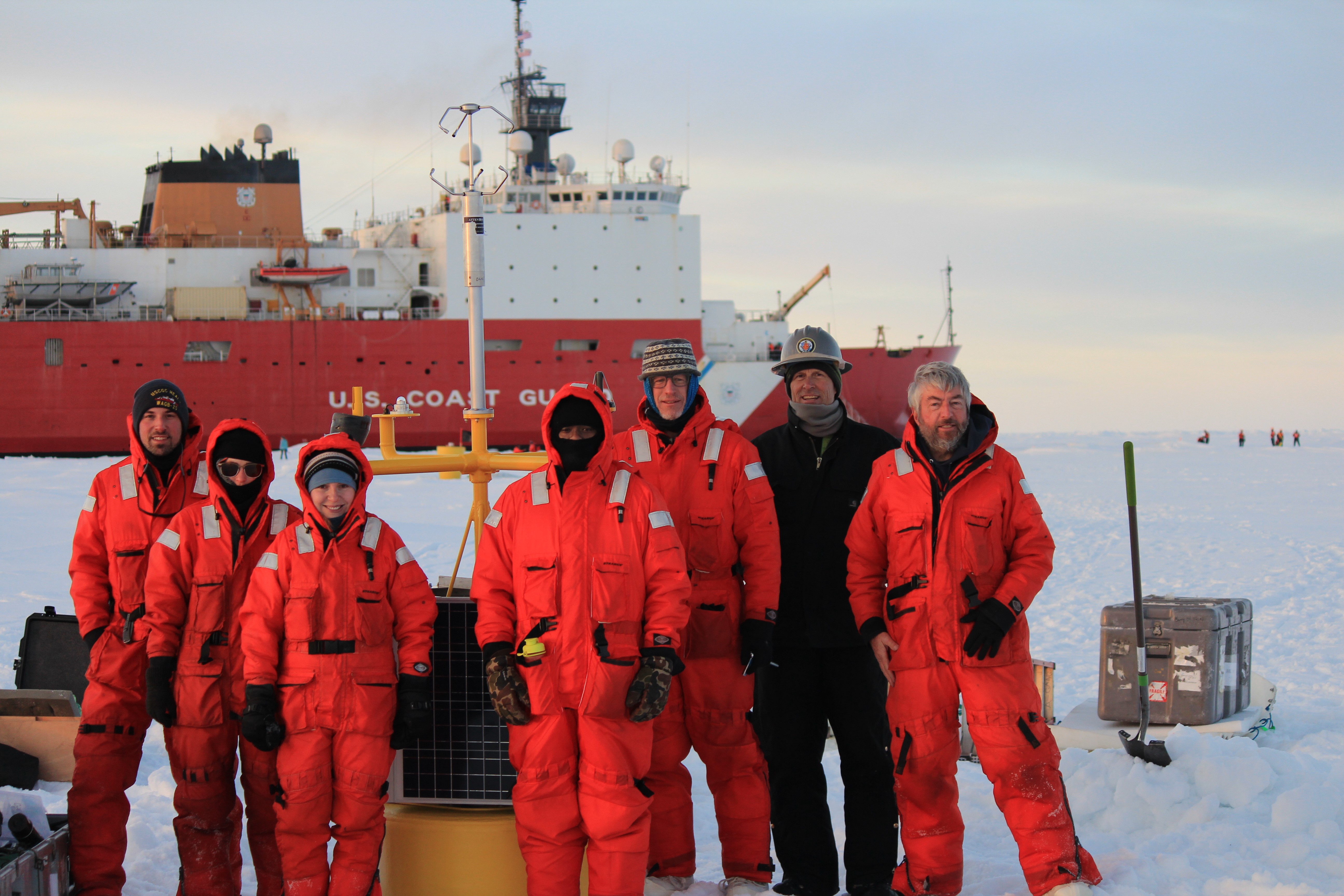 In addition to the USCGC Healy consisting of an excellent captain and crew, the vessel itself is currently the United States' newest and most technically advanced polar icebreaker. Dr. Stanton, who also serves as a Research Professor at the Naval Postgraduate School (NPS), led the NPS Team, which also included Dr. William Shaw as well as students Roslyn Albee and Terrance Green of NPS.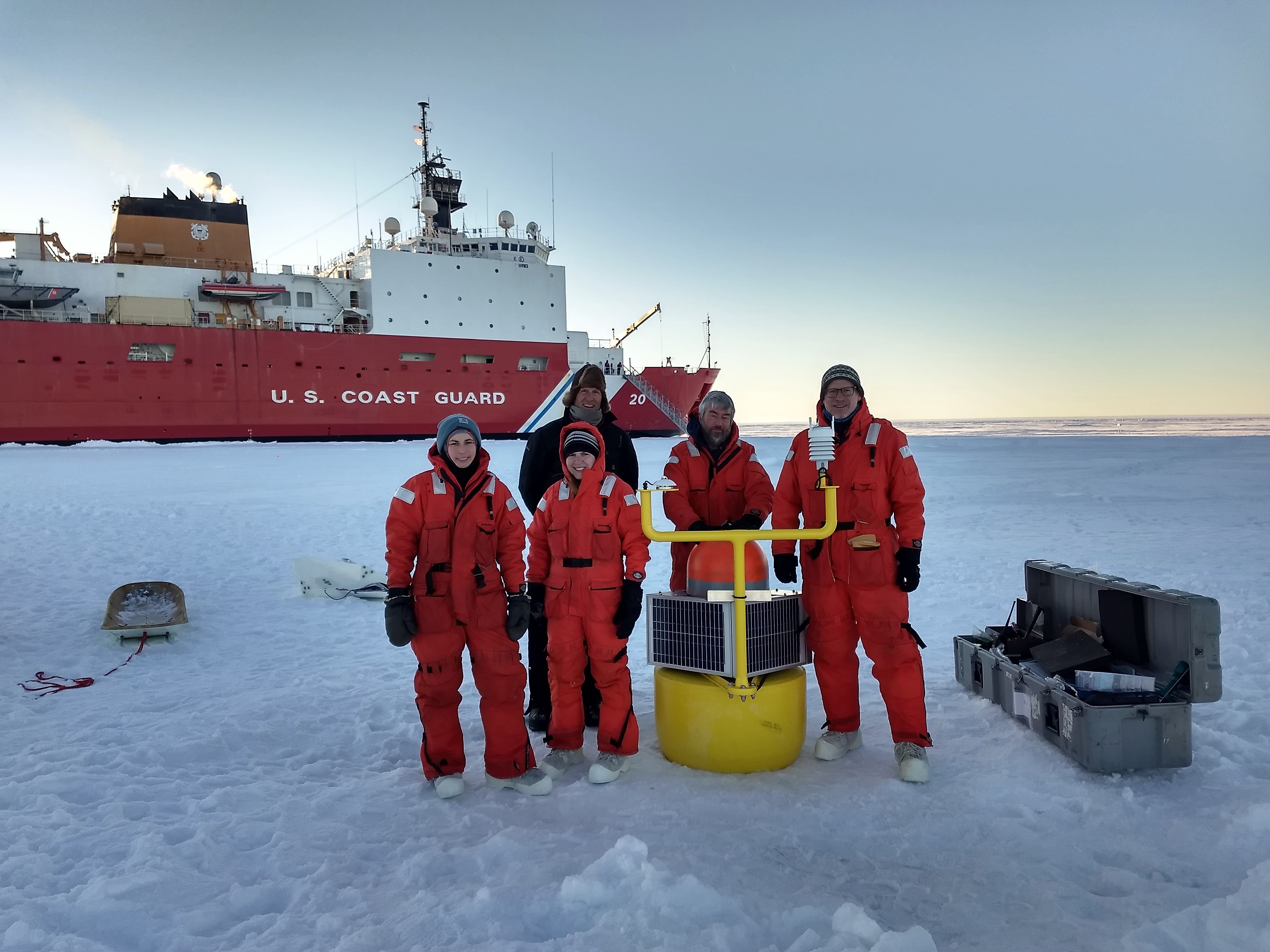 Their team was one of five groups deploying moorings, ocean gliders and ice-supported instrumentation to study the effects of evolving ocean stratification (vertical density gradients) on the rapidly melting summer ice cover in the Canada Basin. The NPS team deployed Autonomous Ocean Flux Buoys (AOFBs) on ice floes. To learn more check out the SODA webpage.