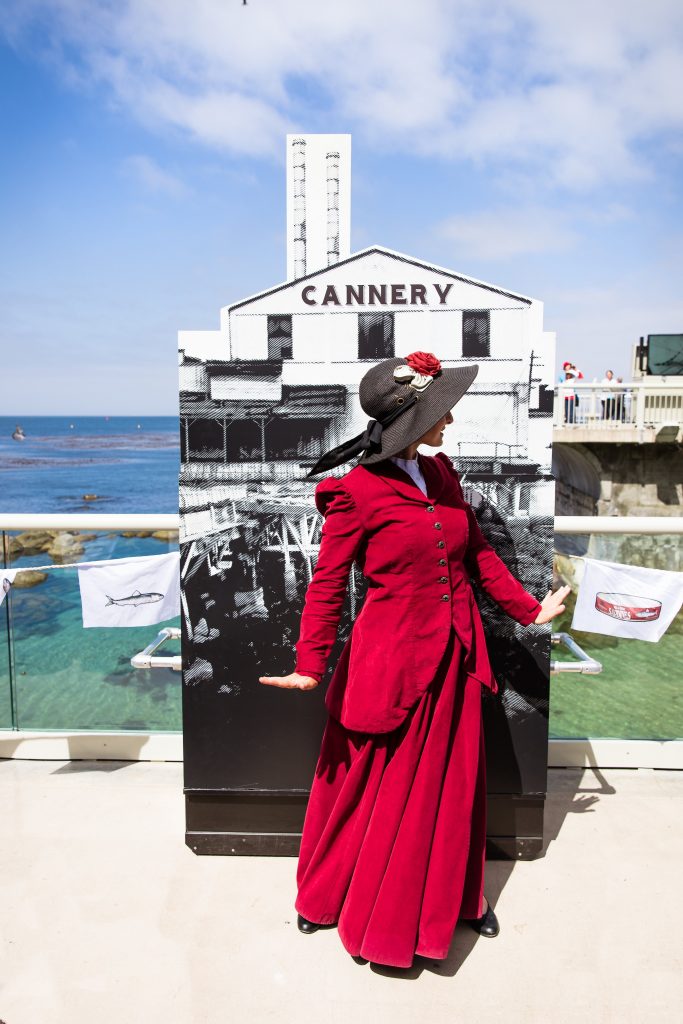 This week's post comes to us from grad student Sierra Helmann. When not studying phytoplankton for her thesis research, she works in guest experience at the Monterey Bay Aquarium and takes great pride in exposing young audiences to marine science. After starring in our Open House play for the last two years, she took the lead role of Julia Platt in the aquarium's summer production of "Turning the Tides: The Story of Monterey Bay."
Acting is a very unique branch of science communication that taps into the power of imagination. Here, she speaks to its importance in engaging the public and acknowledging the historical contributions of women (HERstory).
______________________________________
Not all heroes wear capes, some wear dresses and their secret power is using a microscope. Women are often under acknowledged and under appreciated in the scientific field. There are many women who made discoveries that were vital to the advancement of science. These were women of impact who were seldom acknowledged for their heroic acts. One of these women of impact is Julia Platt. She was first and foremost a scientist. As a woman of her time, she couldn't study and practice marine science as much as she would have liked; instead, she turned to policy to make an impact.
Julia Platt is celebrated in the Monterey Bay Aquarium's summer deck show "Turning the Tide: The Story of Monterey Bay." This summer I had the opportunity to portray Julia Platt. "Turning the Tide" brings the cultural history of Monterey to life with historical reenactments set against the backdrop of beautiful Monterey Bay.
An important message of the show is conservation. One part of the show discusses the rise and fall of the sardine population and consequently the sardine canning businesses. The show addresses how the advancement of fishing and canning technologies allowed people to fish and can fish faster than the fish were able to replenish their populations. Julia Platt, the mayor of Pacific Grove at the time, decided to set aside Marine Protected Areas of Monterey Bay so that the ecosystem could be protected and revived. Even people without a science background can appreciate marine conservation when the ideas are presented in an entertaining format. When people understand, they can be inspired, and inspiration can lead to action.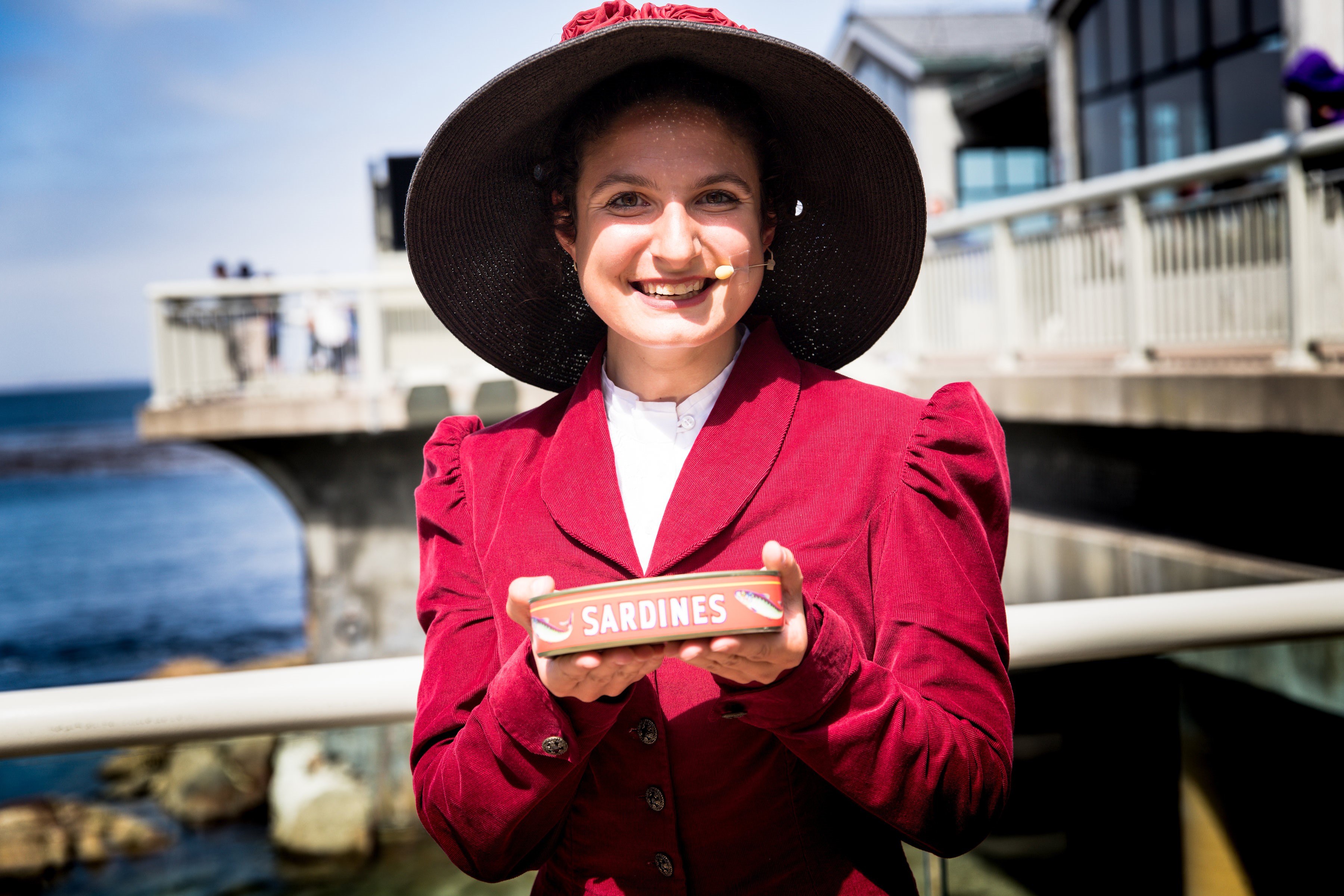 Not every child is going to grow up to be a marine biologist, but every child can be inspired to conserve the ocean and to protect natural resources. "Turning the Tide: The Story of Monterey Bay" is unique because it provides the perfect opportunity to share important information in an informal way. The secret lies with how the information is presented. Theater and storytelling are ways to connect with people and can be a way to share important messages of conservation and sustainability. People are more able to remember information that they connect with or when they are entertained. If you have a topic you are very interested and passionate about, consider theater as a way to share it.
As a young girl, women scientists were heroes to me as they solved some of the largest problems that our world faced. I am so pleased that we will have more than 100 women joining Congress this term. I can't wait to hear the stories they bring to the table. I just want today's young people to know that a woman's place is in the lab, contributing to the field of science, a woman's place is on the stage, a woman's place is in Congress, and a woman's place is wherever she wants it to be.
One thing is for certain -- women play an important part in the sciences and history. Portraying a woman scientist (Julia Platt) of the past while a graduate student of Moss Landing Marine Labs was very special. "Turning the Tide: The Story of Monterey Bay" combined my passions for science, policy, storytelling, and the theater arts in a seamless show. I was able to connect with young people who had their own stories to tell. Perhaps a little girl sitting in the audience of "Turning the Tide" this summer will have been inspired and will grow up to make HERstory!