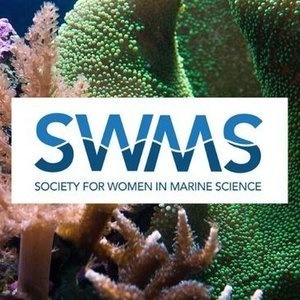 Students here at Moss Landing Marine Labs recently founded a local chapter of the Society for Women in Marine Sciences (SWMS). While this group has been doing great work on the east coast for several years, we are excited to bring its success to the Monterey Bay area. Kim Elson is one of several students on the inaugural leadership committee, but she was also the driving force behind the initial push to bring SWMS to Moss. We recently held our first event, a trivia night! Here, Kim offers up some insight into SWMS's history and its future under the new chapter.
In September, the Monterey Bay Society for Women in Marine Science (SWMS) Chapter hosted a Trivia Night at Moss Landing Marine Laboratories (MLML) – an event that tested one's knowledge of SWMS, famous women marine scientists, and fun ocean facts, some of which you will find sprinkled through this post in bold (the answers are at the bottom).
Like This!: Which institution founded SWMS?1
What is SWMS, you might ask? SWMS was founded in 2014 by a group of women scientists on the East Coast with the following mission:
The Society for Women in Marine Science brings together marine scientists of all career levels to discuss the diverse experiences of women in marine science, celebrate the research done by women in the field, and promote the visibility of women in the marine science community.
You can read more about them on their website.
SWMS hosts an annual symposium, and when an invite began circulating at MLML, several of us students were inspired by the organization and excited to create a chapter for the Monterey Bay area.
The Monterey Bay National Marine Sanctuary is about the size of what US state?2
Why the Monterey Bay area?  Well, Monterey Bay is a unique location found on the central coast of California.  This area is known for its abundant marine life and diverse habitats. Just a short boat ride out from the shallow and murky Elkhorn Slough and you'll find yourself at the head of the Monterey Bay Submarine Canyon. The rich kelp forests are filled with all sorts of creatures and make for world-renowned dive sites.
In addition, not only is Monterey Bay a hotspot for marine life, but it is also a hub for numerous marine science institutions. The Monterey Bay Crescent Ocean Research Consortium (MBCORC), for example, has 23 member organizations located solely in the Monterey Bay.
While around half of all biology graduate students and 40% of biology post-docs are women, women comprise only 36% of assistant professors and 18% of fulltime professors. The loss of female and minority representation at the faculty level is known as the "_____?______" problem.3
One of those marine research institutions is, of course, MLML.  MLML used to be a male dominated school- the student body comprised of 80% men.  Now, women make up 80% of the student body. However, our faculty remains 80% men- many students here will have only men as mentors.
What we students saw in SWMS is an opportunity to facilitate more diverse mentorship for ourselves and provide resources our academic-focused institution isn't providing (ie. career-development or opportunities for outreach).
Based on a 2009 US Dept. of Commerce Study, what percentage of Women with a STEM degree are actually employed in a STEM field?4
Monterey Bay SWMS Chapter would like to create a welcoming community where everyone can work together to increase visibility of women and other under-represented groups in marine science.  Our mission is to facilitate outreach to local schools, promote opportunities for mentorship, and to acknowledge and address the challenges women face in marine science.
What large feature in the Earth's oceans was discovered by geologist Marie Tharp, despite not being allowed to go to sea due to being a woman?5
Interested in joining the Monterey Bay SWMS Chapter?  Just send an email to montereybayswms@gmail.com!
Currently, our membership is predominantly MLML students, but we hope our SWMS chapter can create opportunities to foster fun, mentorship, and collaboration among MLML, MBARI, Hopkins, UCSC, NOAA and other marine organizations around the Monterey Bay. SWMS welcomes anyone of any gender- studies have shown that diversity in the workplace leads to more innovation, creativity, and better problem-solving, so it will benefit all of us to help under-represented groups succeed.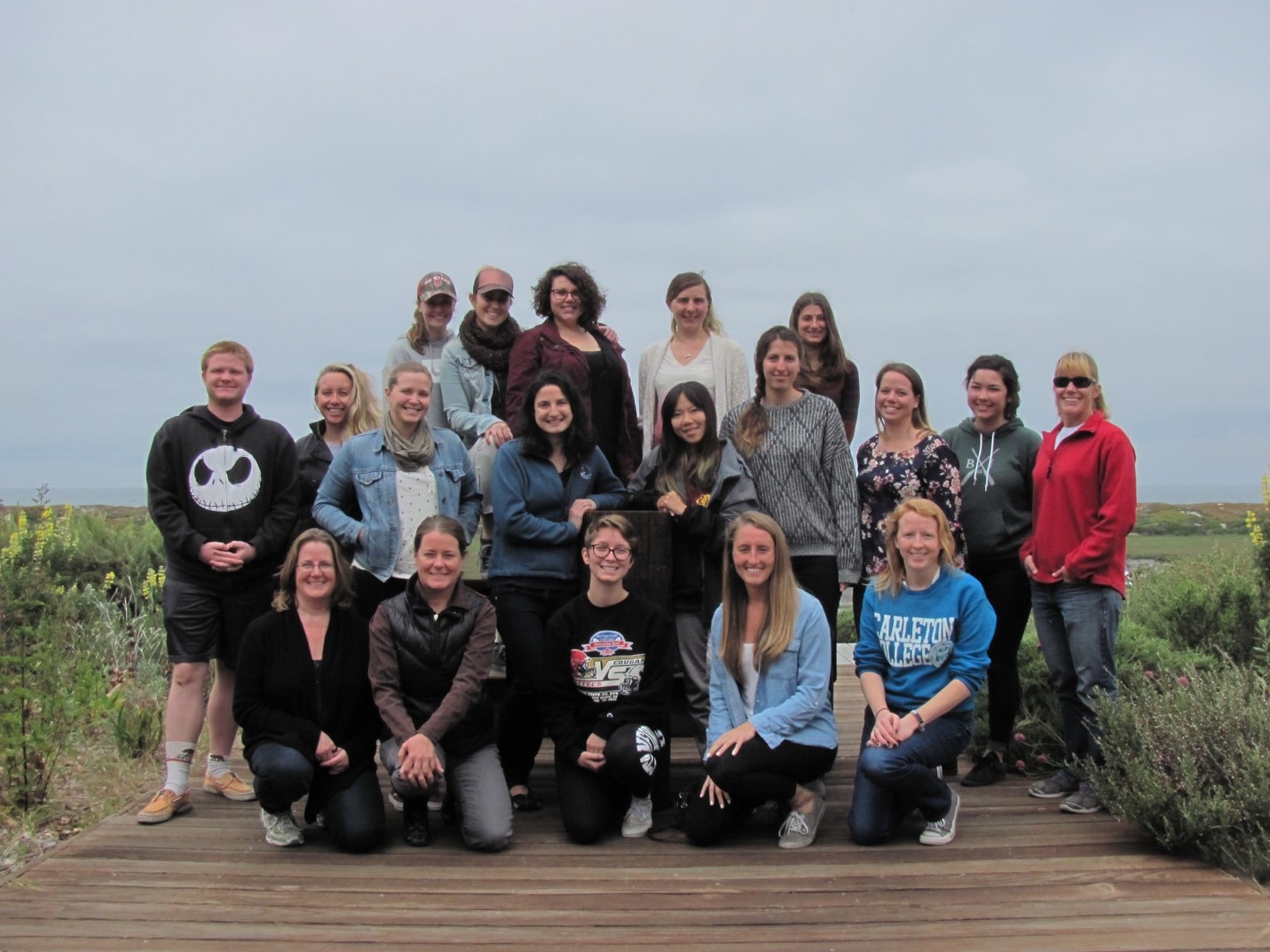 Trivia Answers:
1 Woods Hole Oceanographic Institution (WHOI)
2 Connecticut
3 Leaky Pipeline
4 26%, vs 40% for men
5 Mid-Ocean Ridge