By Heather Barrett, Vertebrate Ecology Lab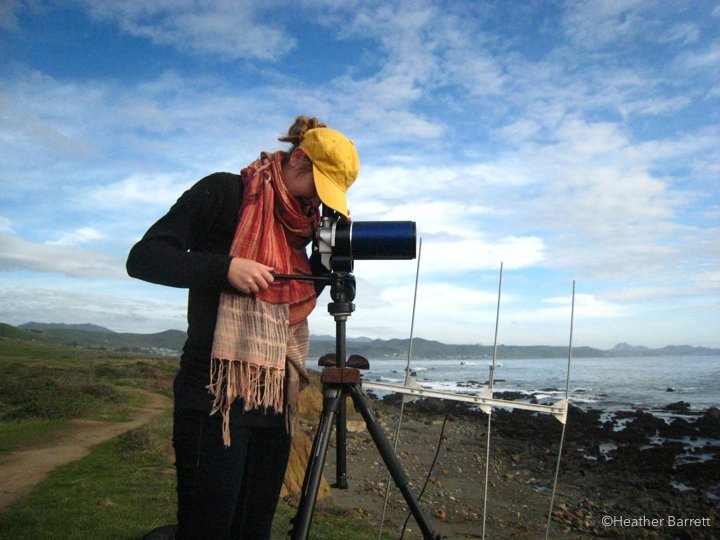 The crisp morning begins with stretches, a barrel role here and there, and one of the members breaking off to search for a crab breakfast. The raft bobs as the distant boat wake lifts each otter in a wave; rocking them gently in a water cradle. There are five mothers with cotton-ball pups that begin the tedious nursing and grooming process, lifting the plush bodies and breathing warm air in to their Einstein frizz. But the calm morning routines will soon be disrupted and turn to disorder. The bright colored beasts have arrived, aiming the kayak bows towards the otter raft, paddles drumming as they hit the surface of the water.
Most human disturbance is unintentional. However, this naiveté does not eliminate the potential behavioral or physiological consequences for wildlife. Simply our presence, especially when too close, can impact certain species by initiating a stress response. Stress hormones release, causing an increase in heart rate, rise in blood pressure, suppression of feeding and reproduction, and modulation of immune function 1. This is critical in acute stress response, for it allows for a quick reaction during a potentially threatening situation. But what if this becomes chronic?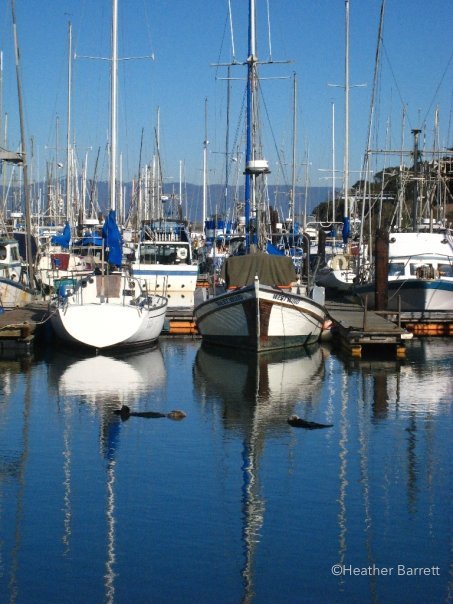 Chronic stress leads to prolonged exposure to these stress hormones, which can cause muscle wasting, bone thinning, reproductive failure, and immune deficiency 1. These physiological responses are usually undetected in wildlife, which can portray a false sense of acceptability for disturbance 2. Behavioral responses tend to be clearer since they are visually detectable. Individuals will become alert, move away, and show avoidance or even aggression 3. All which have an energetic cost. With these varying responses, why is disturbance particularly a concern for sea otters?
As a keystone species, sea otters have a disproportionate effect on their surrounding environment, enhancing local biodiversity 4. They exhibit this strong influence on their coastal community through their voracious appetite, controlling grazer populations 4. With little fat storage and only dense fur to keep warm, sea otters use their high metabolic rate to maintain their internal temperature in a cold marine environment. Since they use energy to keep warm, they must consume a quarter of their body weight in food each day to fuel this heat production 5.
So picture an exhausted sea otter mother: using energy for lactation, heat production, foraging, and pup care; imagine what it would be like to have constant disturbance from people recreating in the bay. If already living near physiological limits, what is the energetic consequence when human disturbance increases the cost? To answer this, it is important to understand the types of disturbance and create a baseline of behavioral response.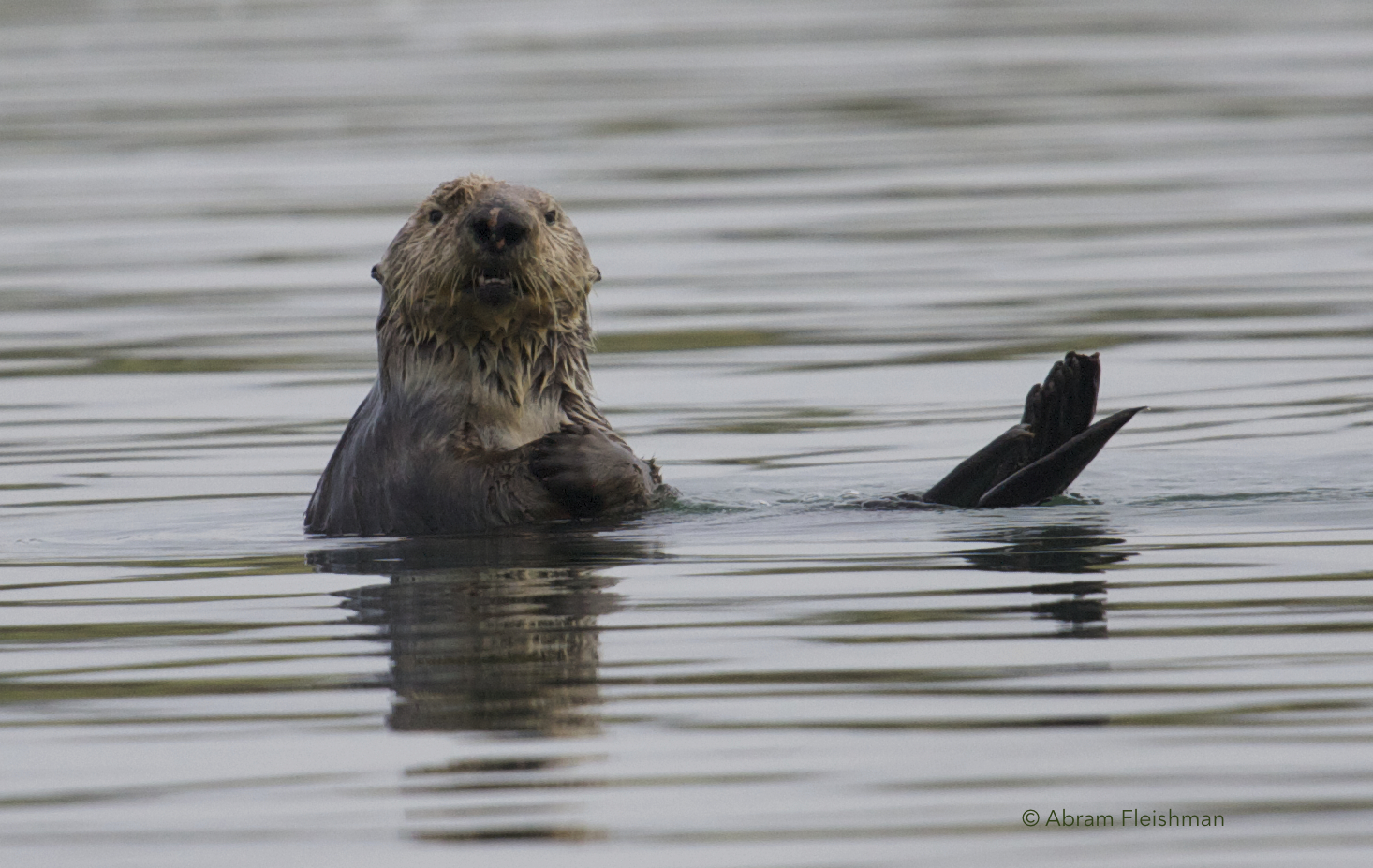 Sea Otter Savvy is spearheading the sea otter disturbance data collection with citizen science and educating the public through outreach programs. As a graduate student at Moss Landing Marine laboratories, I am thrilled to participant in the data collection and honored to use this information. I will couple this with the previously collected metabolic data from University of California Santa Cruz 5,6 to investigate the energetic cost of disturbance of sea otters in Monterey Bay.  This unique collaboration, and inclusion of graduate research, benefits the scientific community, the public, and can provide information to agencies making wildlife policy and management decisions.
If you are interested in learning more about Sea Otter Savvy and the current disturbance project, please visit the website: http://www.seaottersavvy.org.
References
Hill, R.W., Wyse, G.A., Anderson, M. and Anderson, M., 2004. Animal physiology (Vol.2). Massachusetts: Sinauer Associates.
Sorice, M.G., Shafer, C.S. and Scott, D., 2003. Managing endangered species within the use/preservation paradox: understanding and defining harassment of the West Indian manatee (Trichechus manatus). Coastal Management, 31(4), pp.319-338
Gill, J.A., Sutherland, W.J. and Watkinson, A.R., 1996. A method to quantify the effects of human disturbance on animal populations. Journal of appliedEcology,pp.786-792.
Estes, J.A. and Palmisano, J.F., 1974. Sea otters: their role in structuring nearshore communities. Science, 185(4156), pp.1058-1060.
Thometz, N.M., Tinker, M.T., Staedler, M.M., Mayer, K.A. and Williams, T.M., 2014. Energetic demands of immature sea otters from birth to weaning: implications for maternal costs, reproductive behavior and population-level.
Yeates, L.C., Williams, T.M. and Fink, T.L., 2007. Diving and foraging energetics of the smallest marine mammal, the sea otter (Enhydra lutris). Journal of Experimental Biology, 210(11), pp.1960-1970.