Stay Tuned For More Blogs From Our Upcoming Northern Elephant Seal 2019-20 Field Season (January-April 2020)!
While You Wait Please Catch Up On Our Recent Field Blogs Below!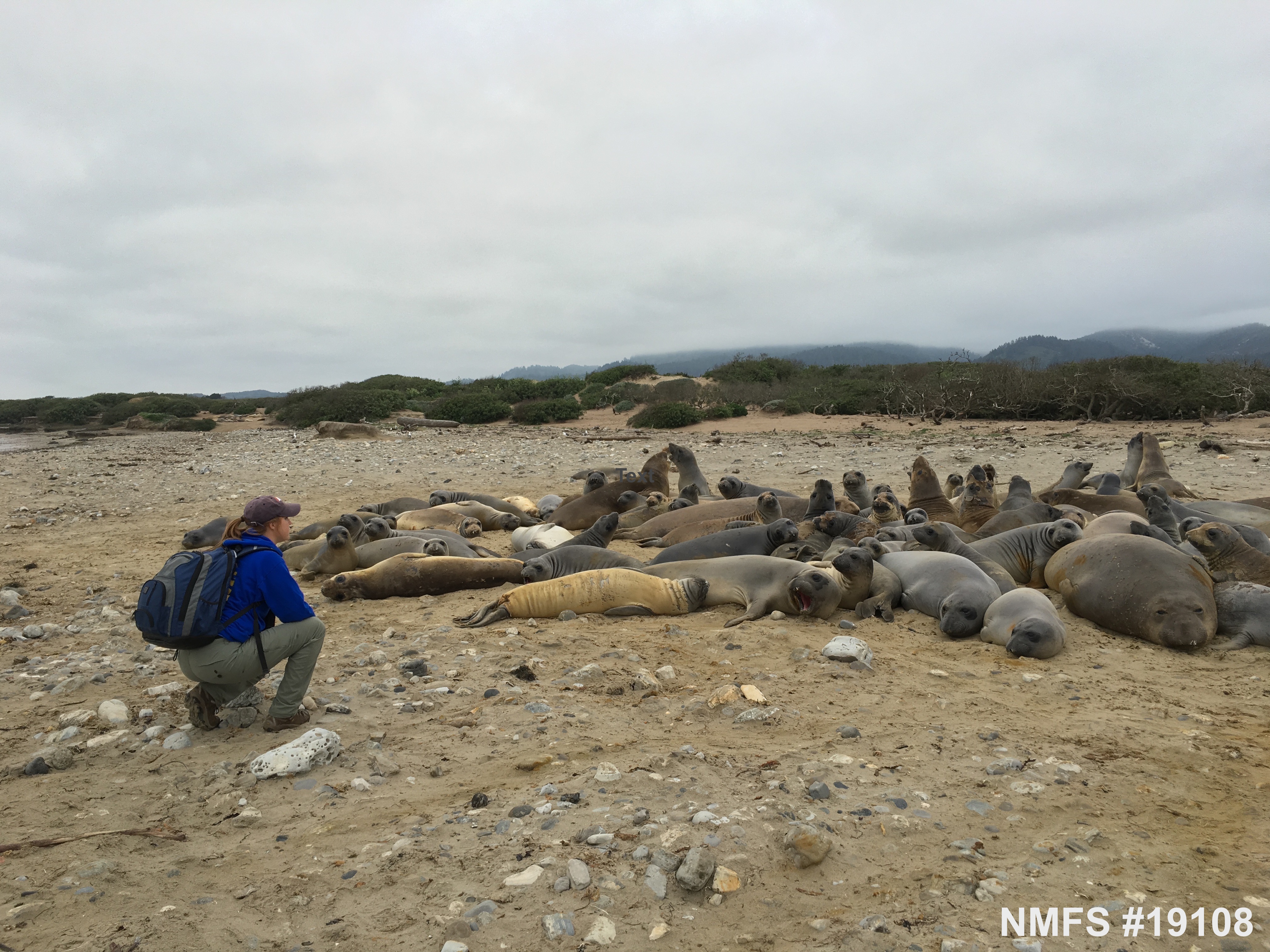 Hidden Lives of Emperor Penguins
Background
Despite being the first emperor penguin colony discovered in 1902 during Scott's Discovery Expedition(1901–1904) little is known about that at-sea behavior of emperor penguins from Cape Crozier. The first science expedition to study them was in 1911, when a small group from Scott's Terra Nova Expedition team made the perilous journey to the colony in the winter to collect eggs. Since this early study, most research at the Crozier colony has involved counting the birds to monitor the population. This fall we will head to Cape Crozier to study the foraging ecology of one of the southernmost emperor penguin colonies. We hope that you will follow along on our adventure as we prepare for the field work, travel to Antarctica to study the birds, and analyze the data. We look forward to sharing with you new discoveries about the ecology of the emperors of the ice.
Student At Sea Perspective:
Fish Communication:
Did you know that fish make sounds? They do! Some fish species, like the rockfish you eat in your fish tacos, are soniferous (sound producing). Fish produce a drumming sound by striking the gasbladder (swim bladder) and the sonic muscle together. Rockfish (Genus Sebastes spp.) are a genus that produce low frequency sounds associated with agonistic interactions and territorial defense. Due to this ability, it is proposed that rockfish may elicit an acoustic response due to increased noise produced by survey vehicles used to study rockfish populations.
A day in the life of an elephant seal biologist at Año Nuevo State Park:
Student Perspective On Working In the Field With Northern Elephant Seals
BEEP! BEEP! I roll over to turn off my alarm and read the clock: 4:30 a.m. Begrudgingly I arise, slip into my field clothes, and head to the kitchen to make breakfast before beginning the forty-five minute commute to Long Marine Lab (LML). As I drive north, I mentally prepare myself for the day ahead. Today our focus is assisting with the annual weanling weighing effort. Upon arrival at LML, the field crew assembles all necessary gear, electronically checks into the park, and then piles into the truck. As we cruise up Highway 1 the sky begins to lighten, gradually revealing the charming California coast while the truck buzzes with conversation.
For More Information Check Out Our Recent Blog Posts