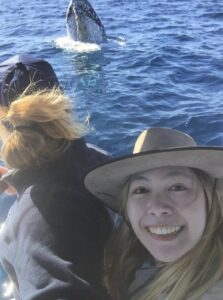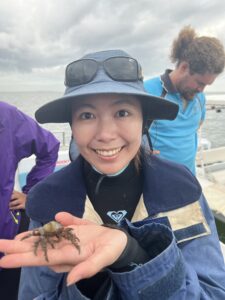 My endless curiosity towards wildlife led to my pursuit of a dual bachelor's degree in Marine Science and Zoology from the University of Queensland, Australia, where I accomplished my dream of studying on the Great Barrier Reef. 
Following completion of my undergraduate studies, I entered an honors research year investigating dugongs along the coast of Southeast Queensland with Drs. Janet Lanyon and Lee McMichael. During this period, I successfully pioneered a fecal DNA extraction protocol that allowed amplification of both mitochondrial and nuclear DNA from free floating dugong feces. This development enabled single nucleotide polymorphisms (SNPs) to be amplified from dugong scats, representing a breakthrough for non-invasive population genetic studies in this species. 
I relocated to the United States around mid-late 2022 to reunite with my husband, and later completed an internship program at Hubbs SeaWorld Research Institute (Species Preservation Lab) with Karen Steinman, where I further acquired laboratory skills on semen quality assessments, cryopreservation, enzyme immunoassays, and hormone analyses. As of Fall 2023, I have begun working with Dr. Birgitte McDonald on a research project, focusing on the foraging ecology of emperor penguins in Antarctica. Simultaneously, I am working part-time as a naturalist on the Sea Goddess whale-watching cruise.