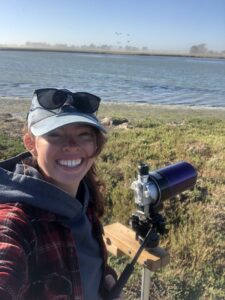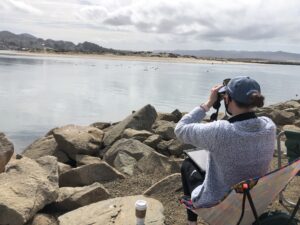 I graduated from the University of Miami in the winter of 2017 with BSMAS degrees in Marine Science and Biology. While there, I had multiple unique opportunities, including leading acoustic research working to determine the vocal repertoire of the nocturnal owl monkey and studying while living in the Galapagos Islands with locals for 3 months. Much of my free time was spent coordinating trainings and stranding responses as the Stranding Coordinator for their Marine Mammal Rescue Team. These experiences drove my interest in the marine mammal field and led me to pursue many internship and learning opportunities in animal care. I had the opportunity to work alongside a diversity of species, including beluga whales, bottlenose dolphins, sea lions, harbor seals, sea otters, river otters and multiple species of alcids. With each new species, I became more interested in the specialization required to survive within their different environments.
My desire to study and contribute to new knowledge of marine mammals led me to an internship with the UCSC Joseph Long Marine Laboratory's Pinniped Cognition and Sensory Systems Lab. There I gained more hands-on, dual experience in both animal care and cooperative research and gained an even greater interest in the research field. I knew that in order to be better equipped to find answers to my questions, and share this information with others, I needed to improve my background in research and scientific writing by returning for my graduate studies.
I joined the MLML Vertebrate Ecology Lab in the fall of 2019, and spent my first semester working with Gitte to develop a thesis project studying sea otters. I am currently investigating the effects of human activity on sea otter group behavior and dynamics within several central California sub-populations. Additionally, I am actively supporting the Marine Mammal Stranding Network as a stranding responder, assisting my fellow lab members with their areas of research, and involved in many other marine mammal job opportunities around Monterey Bay.