By Heather Fulton-Bennett, Biological Oceanography Lab
The term cruise generally brings to mind tropical weather and luxurious surroundings, but scientific research cruises are much more about long hours of work and only a few brief moments to enjoy the view. As a new student in the Biological Oceanography Laboratory, I was simply excited to get out on the water.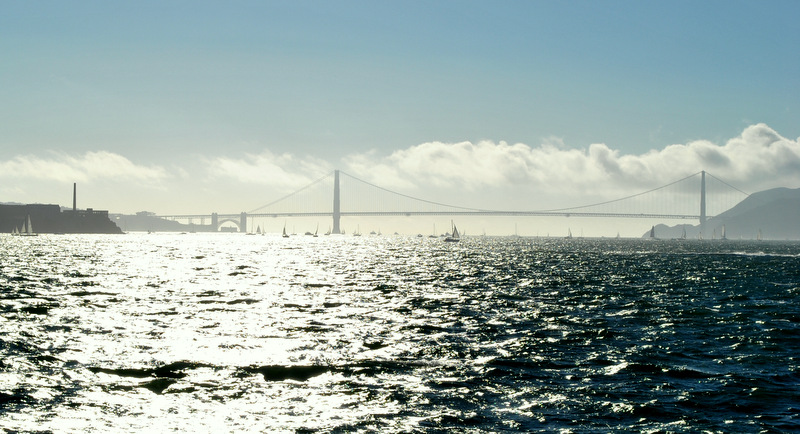 The Biological Oceanography Lab is part of a testing program for ballast water sterilization systems and utilizes the training vessel TS Golden Bear as a semi-mobile research station. With increasing concerns about the spread of invasive species through boating traffic, researchers are trying to minimize the potential for the viable organism to be transported in the ballast water of ships. State regulations focus on minimizing the number of live organisms present following treatment, and our lab is responsible for determining if treatment systems are effective by providing organism counts. Live organism counts are done by microscope on both the untreated and treated ballast water to compare the number of live organisms before and after the treatment. Current regulations require very low numbers of live organisms to be present in the water, so it is crucial to make sure the systems are effective.