by Diane Wyse, Physical Oceanography Lab
Last week the biological oceanography class took a field trip to the California Maritime Academy in Vallejo.  The purpose of the trip was to learn about the MLML Biological Oceanography Lab's work with ballast water treatment aboard the Training Ship Golden Bear.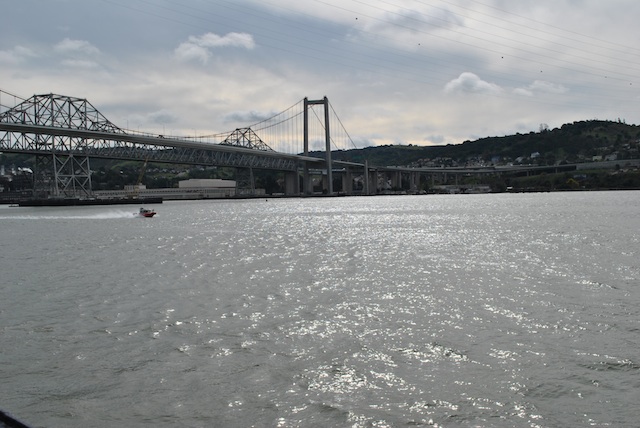 We started the day with background about the importance of ballast water treatment for aquatic invasive species management, led by Biological Oceanography Lab students Brian Maurer, Heather Fulton-Bennet, and Julie Kuo.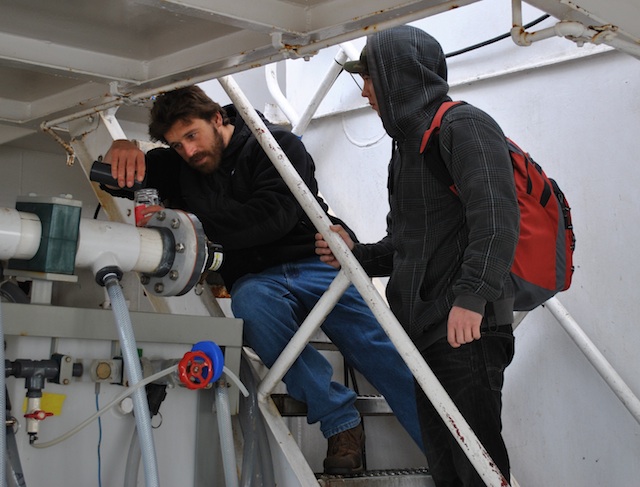 After that we took a tour of the ship's engine room, bridge, and saw some of the living quarters.  The ship can house up to 350 people and each year takes a 2-month cruise in different parts of the world to train Cal Maritime students about merchant marine operations and engineering.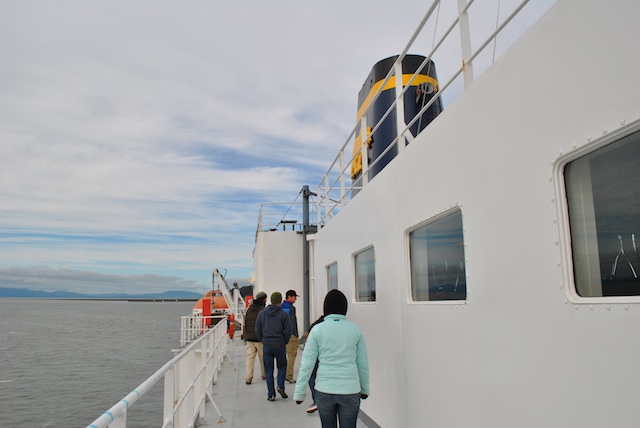 In the afternoon we took a tour of the marine biology lab, where Biological Oceanography lab students, under the direction of Dr Nick Welshmeyer, analyze the effectiveness of different ballast water treatment methods.