Andddd we're back!
Over our spring break and the week after, 20 Moss Landing-ers drove down to Baja California Sur to conduct fieldwork on the island of El Pardito, off of La Paz…for class! The drive down took three days and we were equipped with: two trucks, a van, two large trailers, two boats, two kayaks, a metric crap ton of dive dear, camping gear, personal gear and food. The first night we glamped, aka stayed in a hotel in San Diego after a day of driving which included going through "fun" Los Angeles traffic trying to get truck drivers to honk their horns. Apparently this is what entertains a car full of students in their mid to late 20s. The next morning, we crossed the border into Mexico, filled out the visa paperwork and trucked on.
We continued down highway 1 through Baja California on the Pacific side to our camping destination of the evening, Cataviña, where an adorable Labrador greeted us in the desert. The next day of driving landed us in Bahia Concepción, which just so happened to have a carnival on the beach! So after we swam, kayaked and explored the bay, we went to the carnival to indulge in a mechanical bull, bumper cars (it may have gotten personal), and a ride that hung us upside down for far too long for comfort. We continued the next day across the peninsula to hit the Gulf side where we were going to camp in Portugues, a small town where the family from the island has friends and our pick up location to get to the island, but that afternoon we ran into trouble. The dirt road we were supposed to take is usually completely dry, but when we got there it was a little wet and the tide was coming in. Therefore, one of the trucks complete with a trailer attached and the dive compressor inside got stuck at about 4 o'clock in the afternoon. Seeing this treachery, the other two vehicles were able to back out but we spent hours attempting to get the truck out, digging and placing rocks while also utilizing local help. We ended up unloading the truck and detaching the trailer before a SEMI truck was able to pull us out at around 11 that evening. The brothers that helped us were so kind and let us camp in what was essentially their backyard before getting to the rally point in the morning.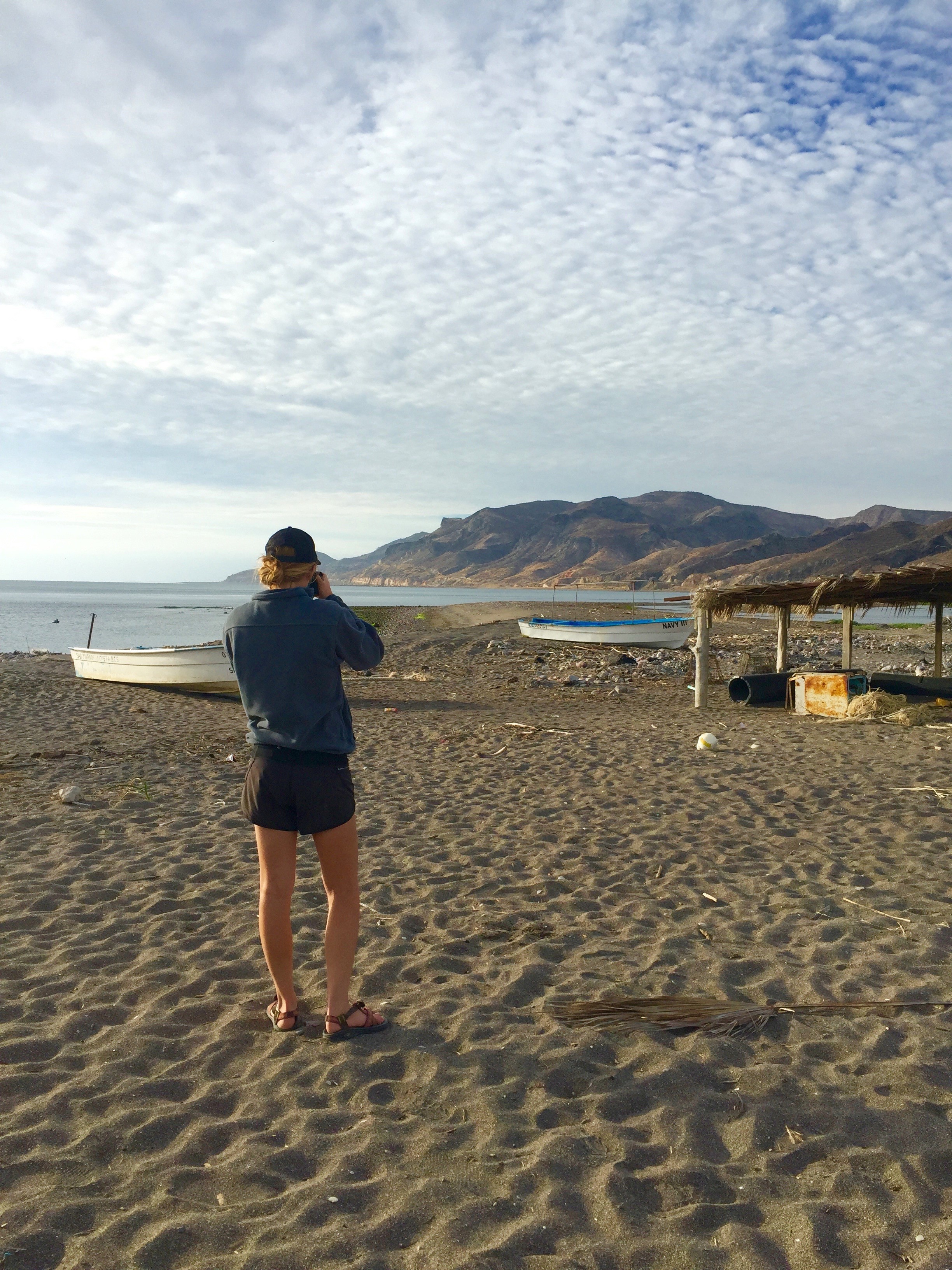 The next morning we loaded everything onto 5 pangas (boats) and traveled about 30 minutes to the island of El Pardito. This was our beautiful home for the following nine days of science. We would wake up around dawn (some of us went out with the fishermen to pull in nets they had set the night before), and then went about fieldwork for the day: diving, fishing, surveying, or spending time in the mangroves for respective projects. At night we would convene, (pretty late because some of us went hand-lining at night and then had to do some post fishing processing), to eat dinner (usually fish of sorts) and go around the circle saying what we did that day, what our plans were for the next day and if help was needed in the form of dive buddies or boat companions. As everyone took their turn speaking, I was very impressed with how on top of his or her research everyone was. They knew what they were doing, had protocols set and made the most of the limited time we had. After dinner, I would stay up pretty late each night processing fish stomachs from the fishermen for my project, a diet study, and now have 88 preserved samples to look through!
The families on the island were the sweetest people you'll ever meet. They were patient with our range of Spanish speaking abilities within the group, wanted to help us on our projects however they could, and were interested to learn about what we did. One woman on the island even let us come into her house and taught us how to make tortillas! Towards the end of the trip we had a bonfire and played music and chatted for quite some time, really bonding everyone on the island.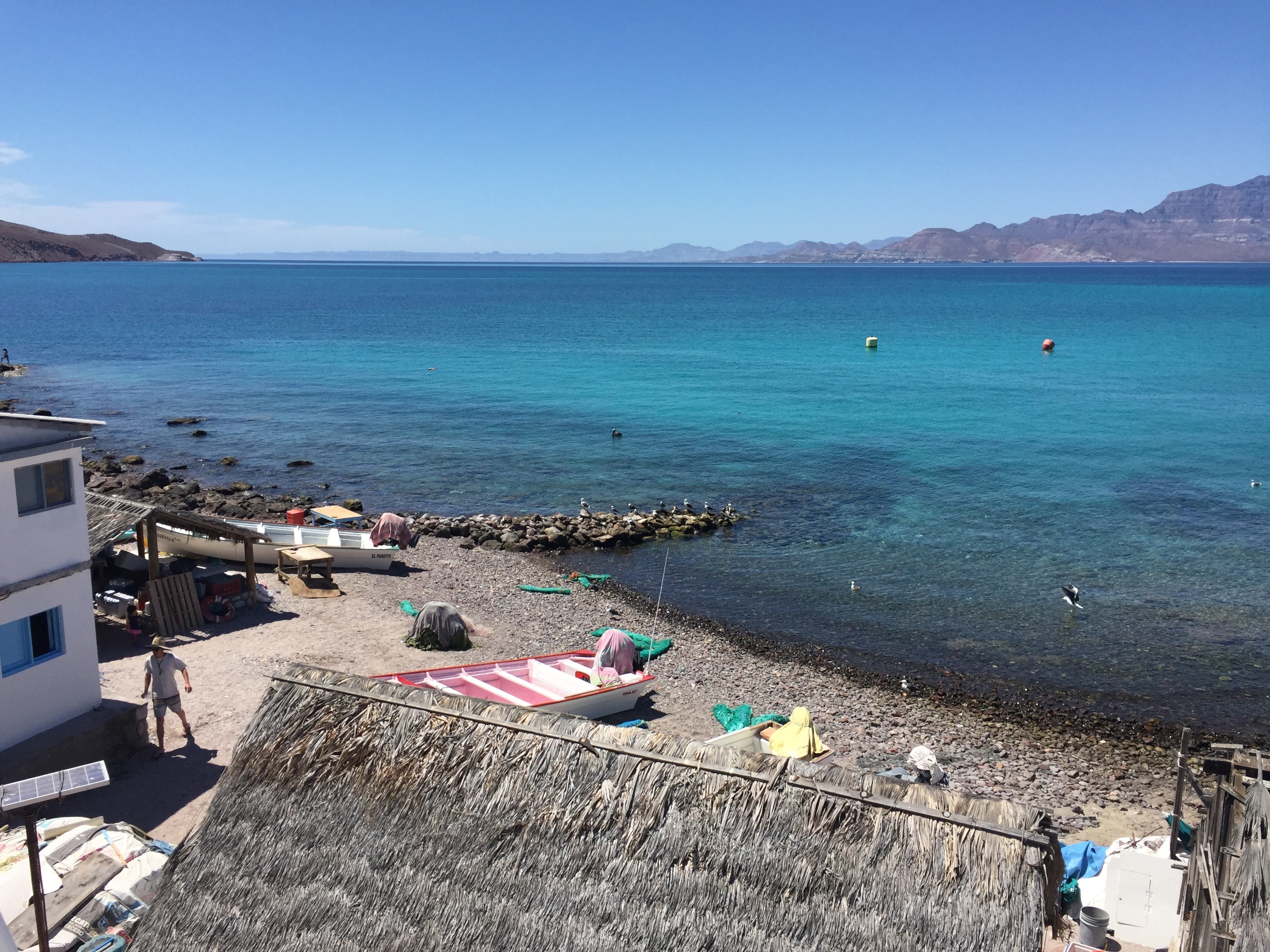 We decided as a group to stay a night in La Paz before driving back up which was amaaaaazing. Mostly because we finally got a chance to shower, but also because we went out to dinner as a group and hit the town after working so hard for those eight days straight! On our way back we had a flat tire one of the days, but we worked really well as a group and got it changed within the hour. After the rest of the journey continued without a hitch, we made it back to Moss Landing and have been playing sleep catch up and life catch up since then.
Overall, it was an amazing experience. I learned a great deal by choosing a project not in my area of expertise and expanded my worldview... all while getting a tan! Who's up to take the trip again?