While every student at Moss Landing Marine Labs designs their own thesis, sometimes one comes along that really requires the entire community.
Phycology student Steven Cunningham is looking at the effect of giant kelp, Macrocystis pyrifera, detritus on the plankton community. Macrocystis is considered a foundation species because thousands of species that depend on it for habitat and food. Steven is constructing an artificial kelp forest to disentangle the impact of structure and nutrients on the kelp fores community. With so many plants to make, he rallied the labs this past weekend, complete with movies and BBQ to keep everyone fed and amused.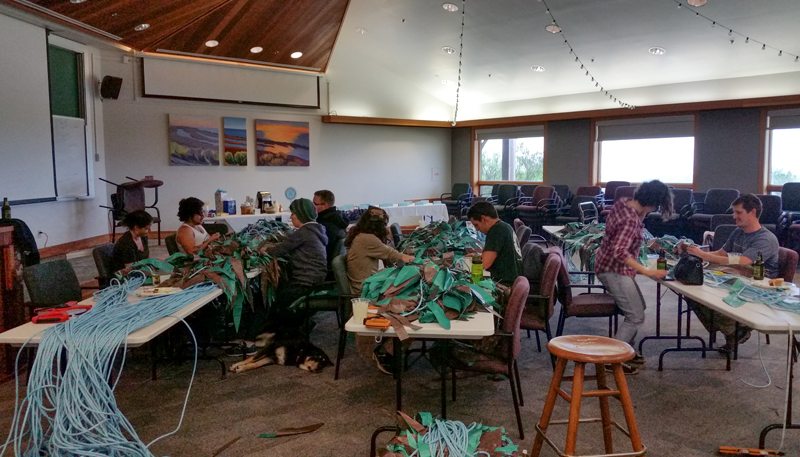 The artificial kelp is made from marine-grade polypropylene rope and tarp with concrete holdfasts that will be bolted to the substrate. With the artificial kelp being deployed at 25 ft depth and multiple stipes per plant, it came it thousands of feet of rope and thousands of individual tarp blades, each attached by hand. Over 30 people came to help and hang out, making the work go much faster. It was great to see so much of the MLML community come to support one thesis, and a good reminder of how we can never get through this degree by ourselves.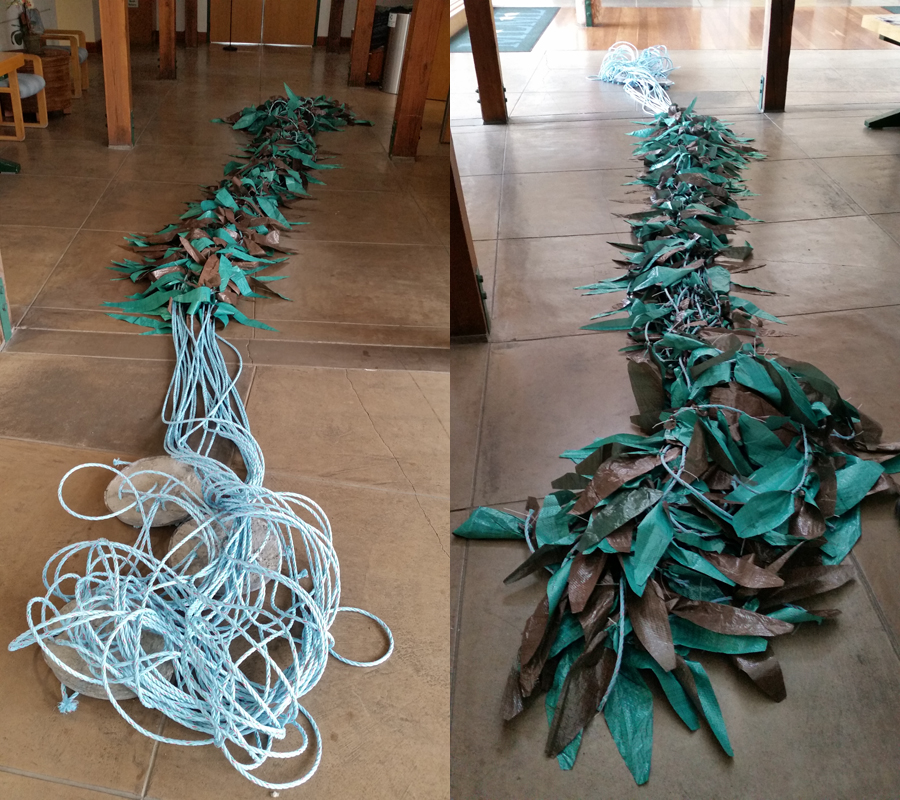 With all the help, Steven hopes to deploy his fake kelp in the next month!