By Scott Gabara
One of the great things about being a student at Moss Landing Marine Laboratories is going diving with your fellow students.  You get to see what they are studying and hopefully get some good karma or pay them back for helping you out.  I was able to get back in the water after a couple months of drying up on land and dive with Devona Yates.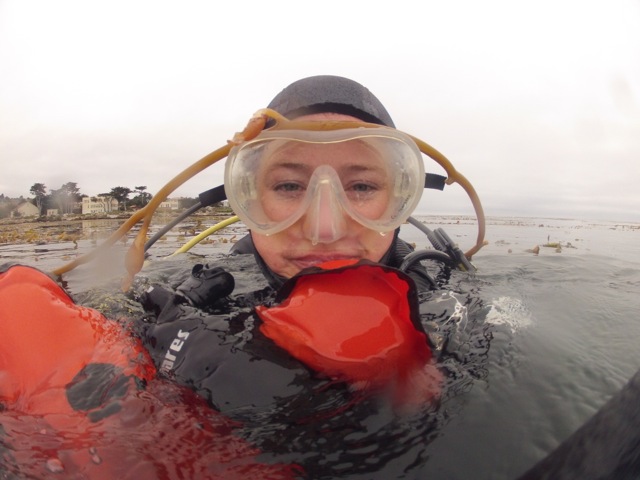 She is interested in predator-prey relationships and how predatory fishes can have cascading effects on lower trophic levels as they consume invertebrate prey.  This cascading effect may differ inside and outside Marine Protected Areas (MPAs), as it appears MPAs may have different, larger, and more abundant predatory fish.  Devona is using tethering and survey methods to quantify mortality of these invertebrates and how that may vary as a function of MPA status.  It will be interesting and exciting to look at these MPA effects on the survival of these important prey sources for fishes.  We use MPAs as a way to protect and increase important ecosystem members we depend on for food and are necessary for maintaining ecosystem function.  Predator depletion and recovery may cause changes that were much more complex than we had thought.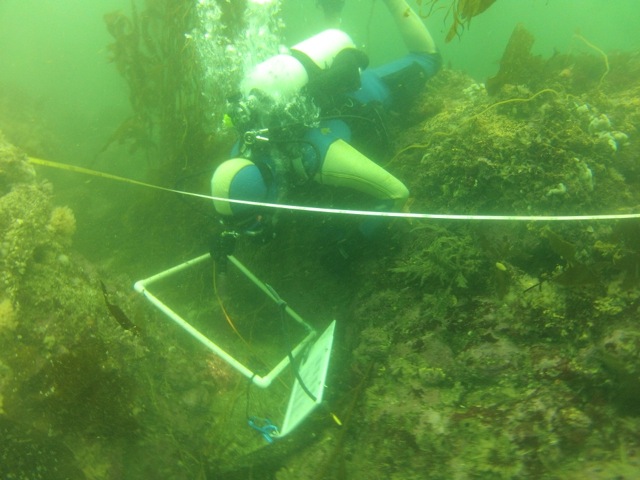 (LOOK) Here is a link to a short video clip of the dive, even harbor seals are interested in science.