By Melissa Nehmens, Pacific Shark Research Center
This past weekend, Moss Landing Marine Labs opened our doors and welcomed everyone to our annual Open House event. For those of you new to Moss Landing traditions (as I am as a first year student), it is an event we hold every year in the Spring that is organized by the student body and hosted by the students, faculty, and staff.
We take Open House as an opportunity to share our research in a fun, yet educational way. Just to name a few exciting activities:  the Invertebrate Zoology and Molecular Ecology lab had an invertebrate touch tank where you could see, touch, and learn about all of our interesting local invertebrates.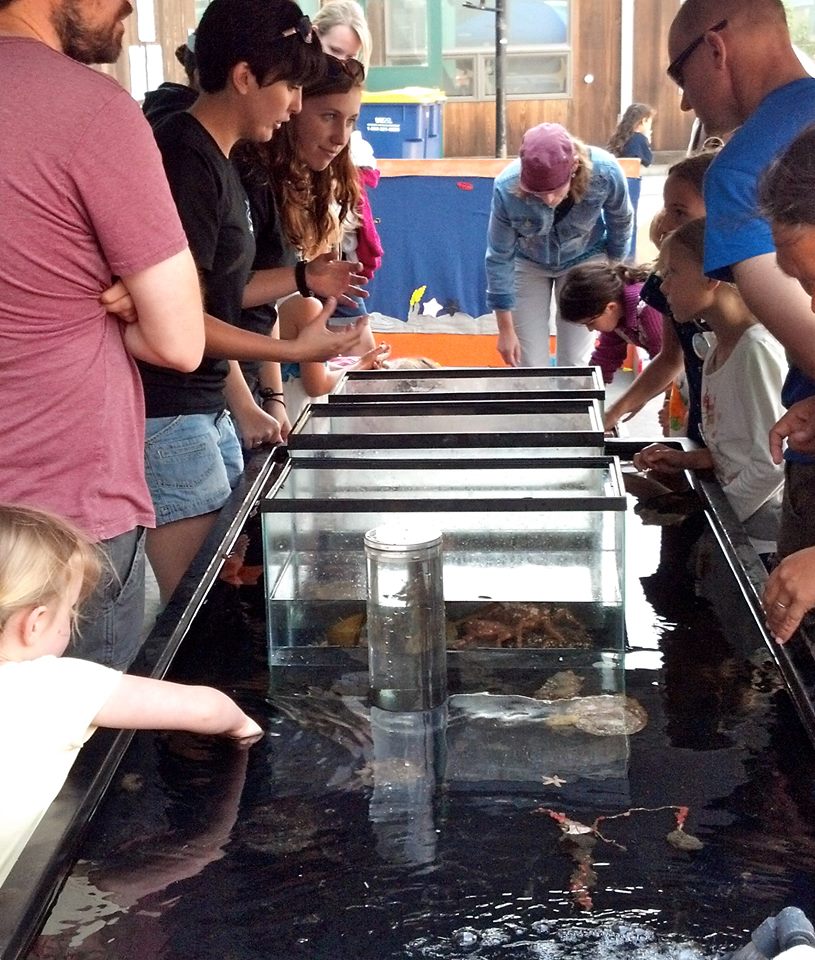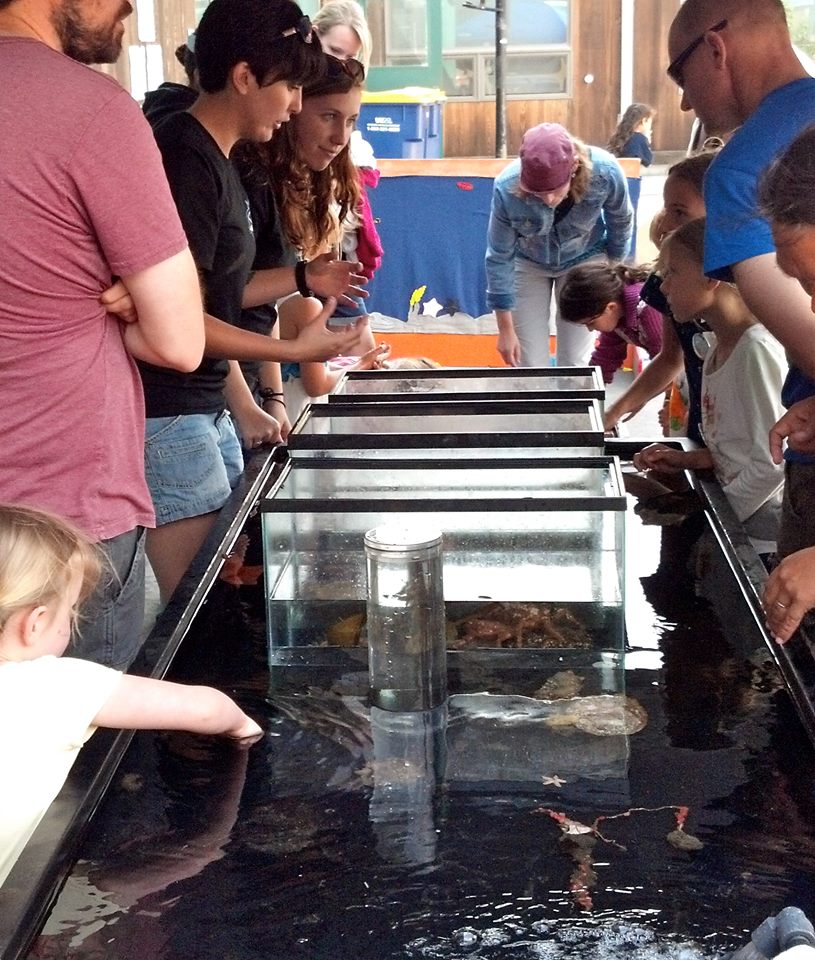 The Phycology  (algae) lab allowed you to walk through a painted kelp forest and learn about the foods you eat that contain algae, such as ice cream and pudding.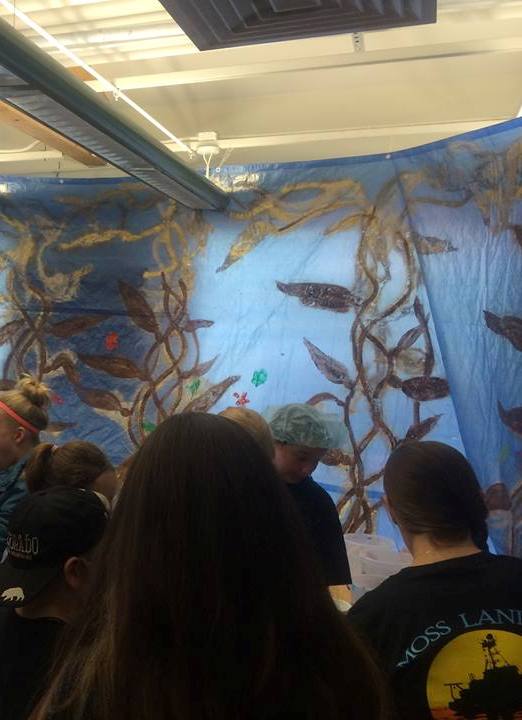 Our diving program even offered the opportunity to get suited up like you were going on a dive and to see how some of the S.C.U.B.A gear works!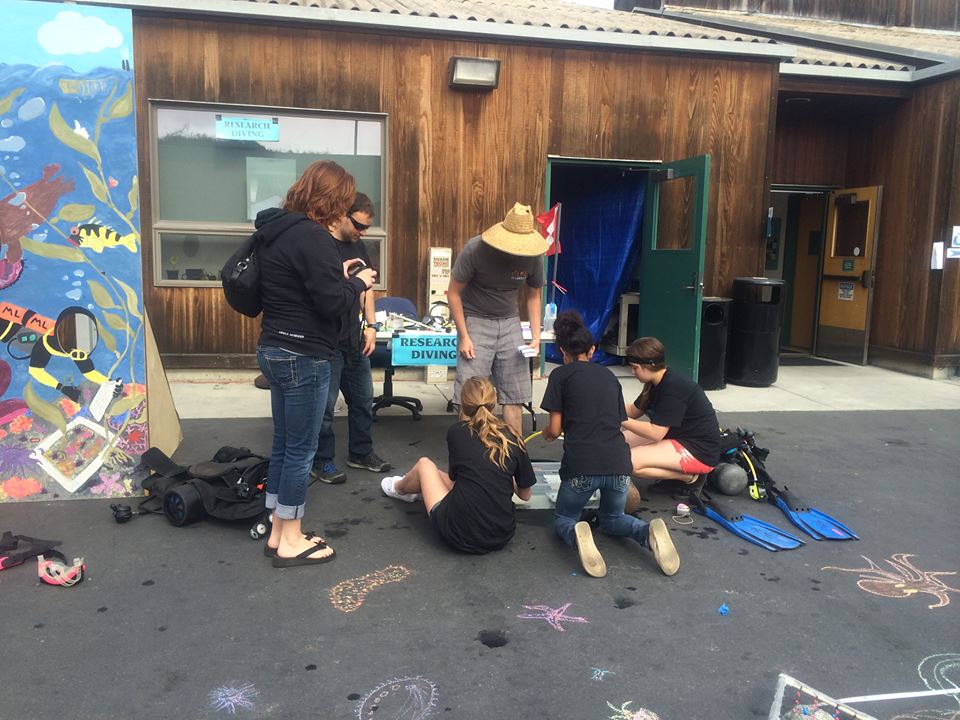 And there was even a chance to tour our retiring, R/V Point Sur.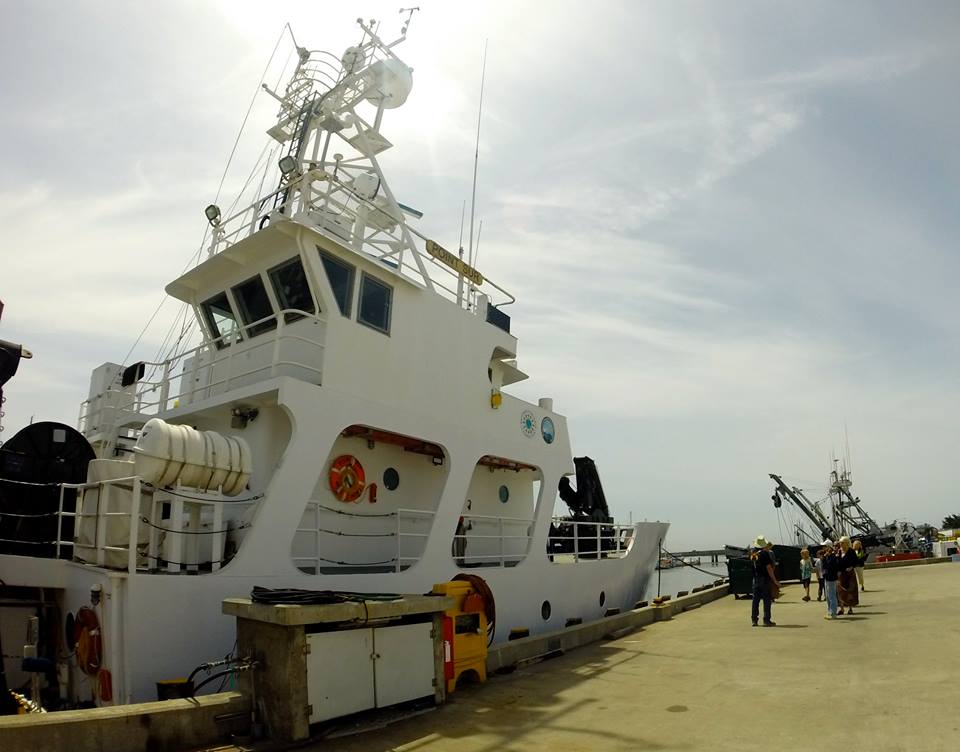 Though Moss Landing Marine Labs hosts the event, it would not be what it is without all of the support we receive from those that contribute to and attend the event. We raised over $10,000 in scholarship money, made possible by the generous contributions from our donors and the ~2,500 people that attended Open House!
To everyone who worked so hard on planning and running Open House, and everyone in our Moss Landing community and beyond, thank you!