By Jackie Lindsey, Vertebrate Ecology Lab

We know what you have been waiting all year to hear: our Open House is just over a week away!
Every year our facility opens it's doors and invites the public to come explore with us. This year we are open from 9 to 5 on May 3rd and 4th.  This event is completely free and great for all ages. We welcome you to check out our invertebrate touch tanks, watch our marine themed puppet show, check out our raffle, see the sea lion show, and participate in our other fun activities.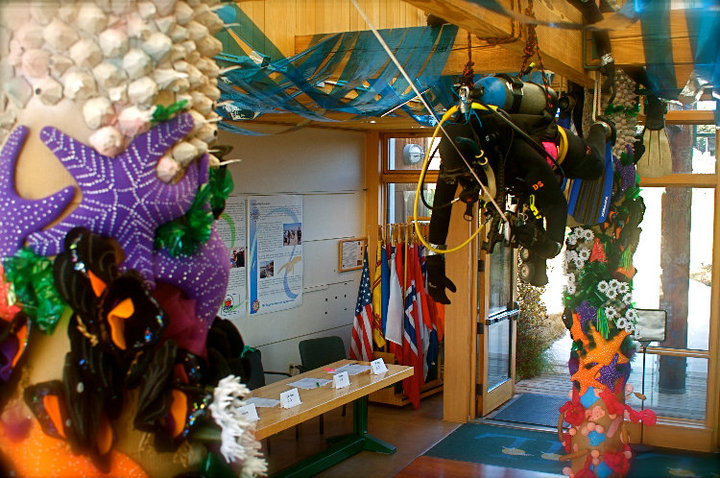 If you have been able to attend in previous years, you know that we will even cook for you!  Here is a teaser recipe from last year's table of baked goods:
Chocolate peanut clusters (gluten free & vegan)
By Jen Raanan
Shopping List:
1 bag chocolate chips (I use dark/semisweet)
1 cup peanut butter
1 large canister dry roasted peanuts (salted or unsalted, depending on your taste. I use salted because my peanut butter is low-sodium.)

Directions:
1) in a double-boiler, melt chocolate & peanut butter. Don't get water in the mixture. It ruins the chocolate!

2) Remove mixture from heat and stir in peanuts until they're completely coated.

3) Spoon mixture into bite-sized or cookie-sized drops onto a cookie sheet lined with parchment paper

4) Chill in fridge until chocolate sets

5) Clusters can be stored in fridge or freezer

Enjoy!