By Liz Lam
The week before spring break, I had the pleasure of going on two class cruises back to back on MLML's research vessel, the Point Sur. On Monday, I set sail with the biological oceanography class as we went out into the Monterey Bay to do a few CTD casts. The Point Sur is equipped with many oceanographic devices, and one of the most important is the CTD, or conductivity, temperature, and depth sensor. Once the CTD is lowered into the water and through the water column, we can get real-time information about the conditions at each depth.  Surrounding the CTD is a rosette of 12 open bottles that can be triggered to close whenever we desire, so as we pull the device back up and onto the ship, we can also sample seawater at various depths.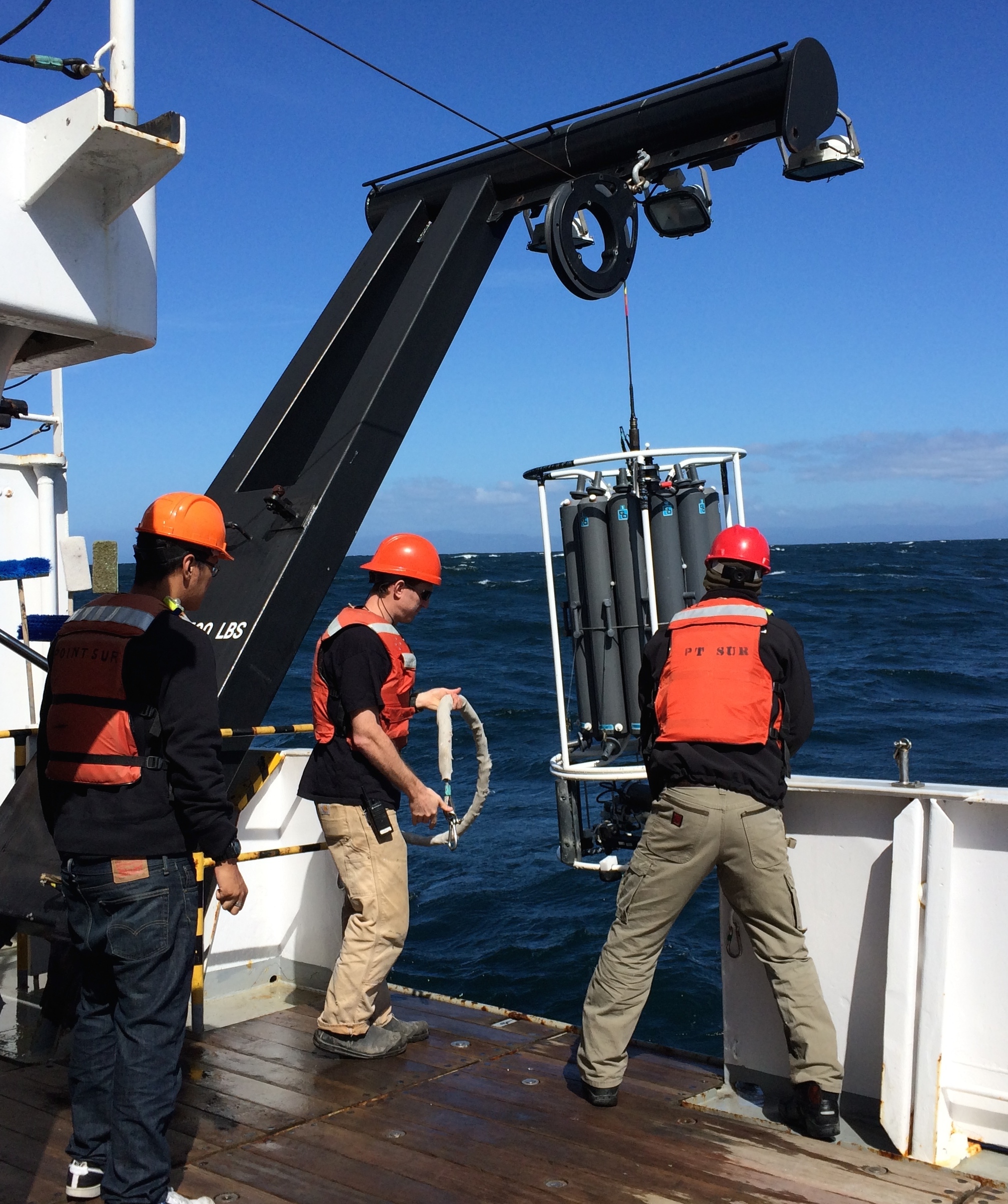 The biological oceanography class was particularly interested in phytoplankton and how they differ among different depths. After collecting water samples from the CTD rosette, several different measurements were made, including ATP concentrations and variable fluorescence through a PAM fluorometer. We also filtered water at each depth so that we could later conduct chromatographic analysis on the pigments found in each sample.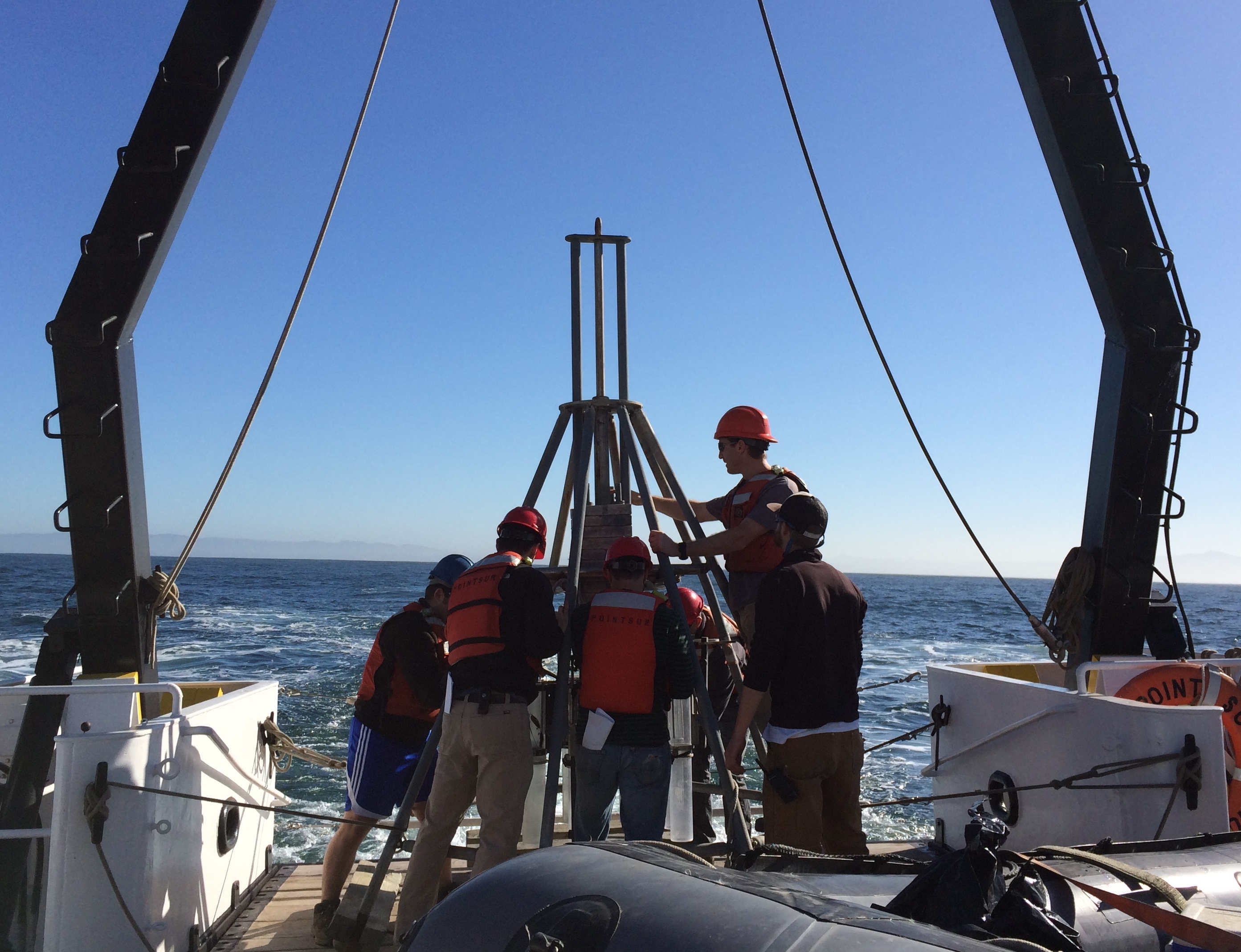 The next day, I went out with the chemical oceanography class. Early in the day, we also utilized the CTD to collect water samples at various depths to measure the nitrate, phosphate, and silicate composition at each depth. In addition, we got to deploy the multi-corer, which allowed us to collect sediment samples from the bottom of the ocean. Net tows were done to gather concentrated samples of phytoplankton and zooplankton.
A smaller group of students was also selected to launch a small boat from the Point Sur and collect surface water samples.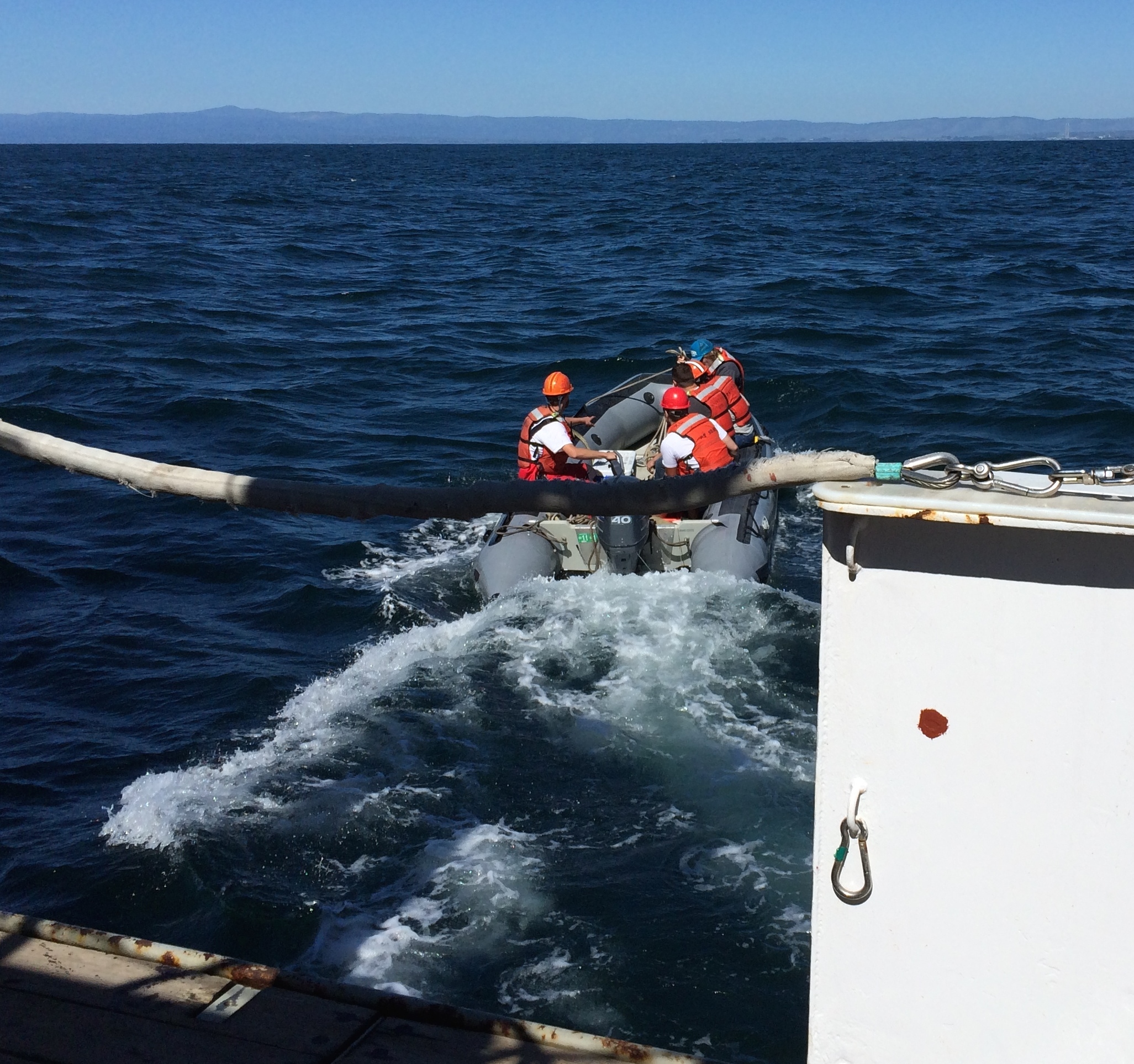 We were fortunate enough to have beautiful weather on both days, resulting in two incredible cruises out in the Monterey Bay. For many students, it was their first opportunity to be aboard the Point Sur, and I'm sure we're all hoping it wasn't our last.