My family and I have been going to the beach since before I could even walk. I've been snorkeling, boogie boarding, and building sandcastles for most of my life. But there is one method of enjoying the ocean that, until a couple of weeks ago, I had not yet tried: scuba diving. When I moved up to the central coast to attend MLML almost nine months ago, I knew that I wanted to get my open water diving certification. That way, eventually I could take the research diving course taught by Dr. Diana Steller. Also, I would ideally like to incorporate diving into my thesis, so I wanted to ensure that I could feel comfortable in such a novel environment.
To get your open water certification through PADI (Professional Association of Diving Instructors), you need to go on four dives. So, on Saturday April 14th, we set out for Stillwater Cove in Pebble Beach with all our dive gear and kayaks. I filled up my kayak with my tank, BC, weight belt, and snorkeling gear, clipped it all in and set off into the cove. On Sunday, we got on a boat in Monterey Harbor and set out into the bay. Our first site was at Red House, with a couple curious otters watching us as we jumped off the boat into the water. Then we moved over to Octopus Reef, for our final dive of the certification process.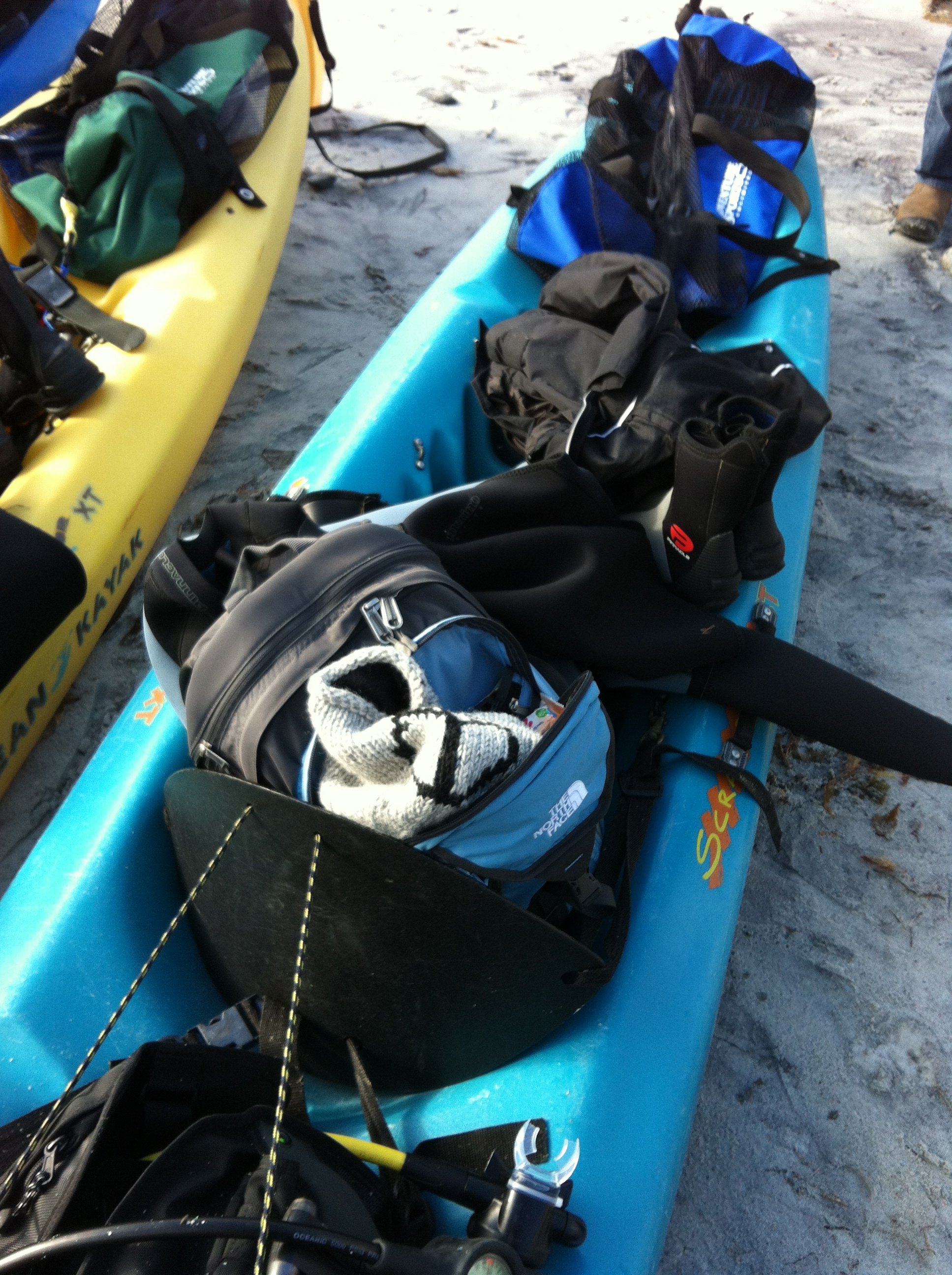 During our dives, I saw multiple species of sea stars, including a Pycnopodia helianthoides that was almost a meter wide. In addition, I found some nudibranchs, a giant decorator crab, and a gumboot chiton. I didn't see any fish until halfway through my last dive; I was practicing a compass heading and happened to look up, only to find I was in the middle of a school of fish. I just hung out there and watched them as they watched me.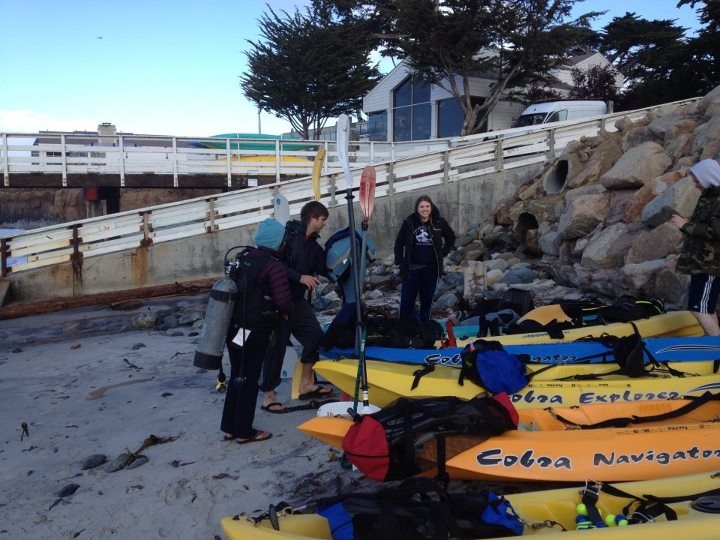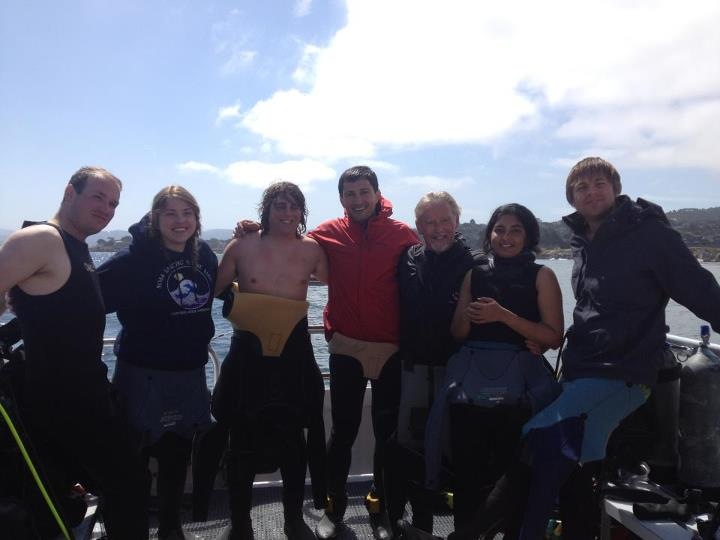 Before my diving experiences, I was nervous that I would become too afraid to be able to dive. Surprisingly, the only time I was scared during the whole weekend was when I first slid off my kayak into the water before beginning my first dive. I had not yet put on my BC, so I was just floating in my seven mm wetsuit; I slid down my mask and looked into the water. All I could see were my flippers, and below that was a green abyss. My first thought was, "what if there is a shark below me?" and I became anxious. But then I took a deep breath to calm down, put on my BC, and dove into the depths below into this new, unfamiliar and amazing world. It was an amazing experience, and I can't wait to go diving again now that I'm certified!