Michelle Marraffini
Invertebrate Zoology and Molecular Ecology
Have you ever wondered about the secret life of deep sea fishes?  Or what the inside of a whale looks like?  Have you touched one of the largest sea slugs in the world?  Well, visitors to this year's Open House at MLML got a chance to do all of this and more!   Over the course of this two day event students, faculty, and staff opened their labs and their minds to over 2300 visitors of all ages from around the Monterey Bay area.  If you missed it come on a tour with me and walk through the labs.  At the first stop we see a large mahi mahi fish and skeletons of local and far away fish.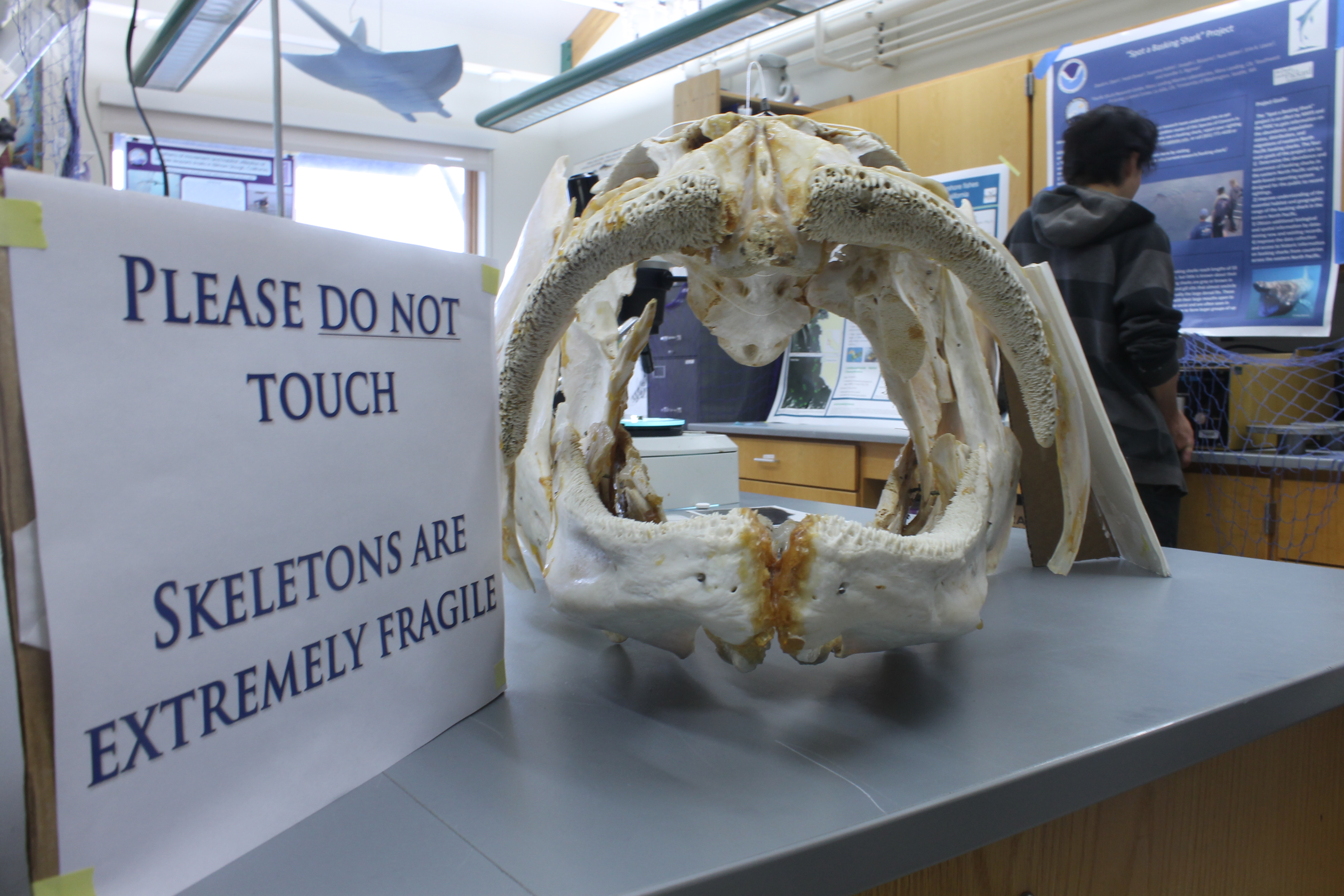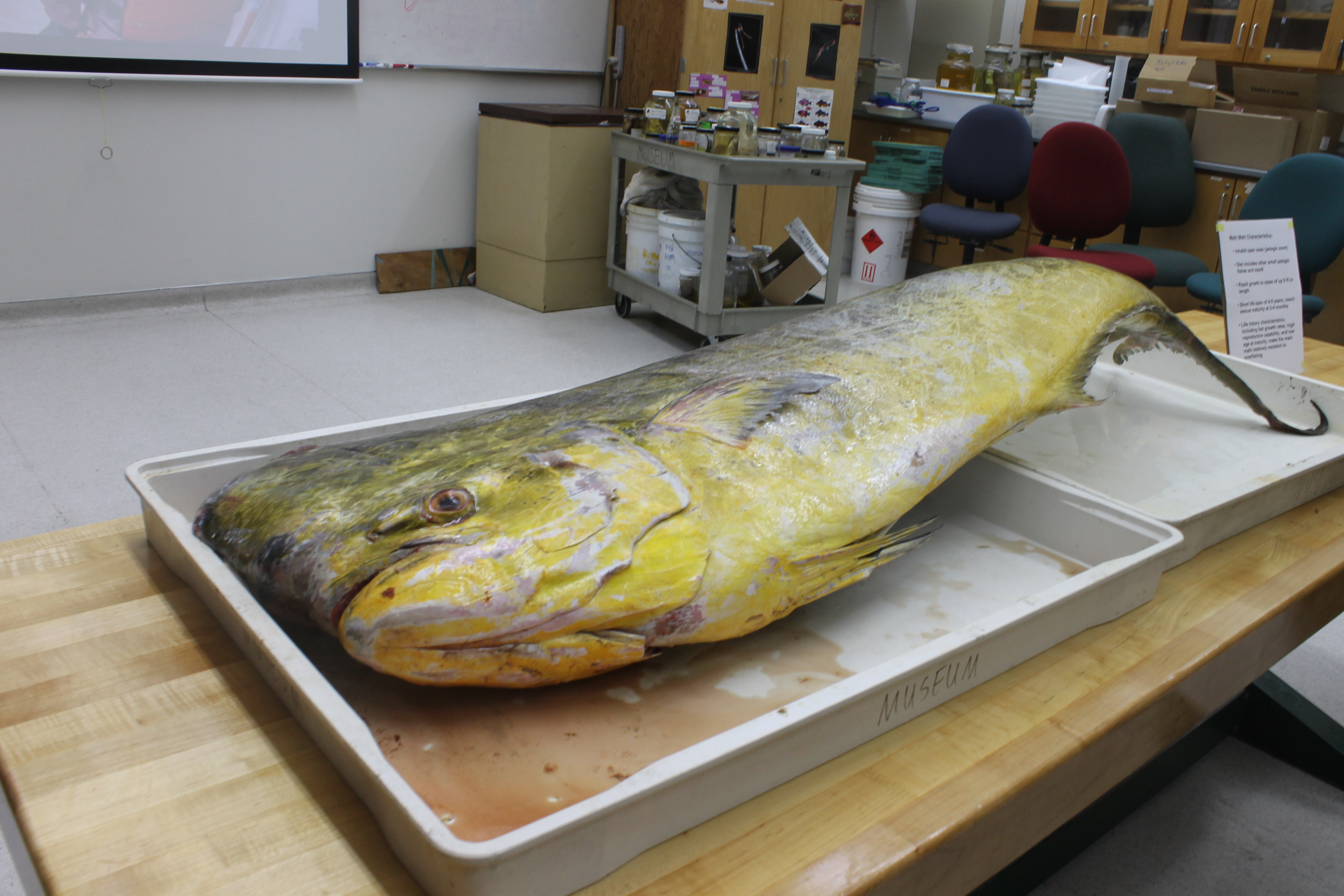 As we continue down the hall you can take a dive under the ice of Antarctica with the help of the Benthic lab.   Then explore the native wetland plants that the Central Coast Wetlands Group uses to restore local wetlands.
Seeing all of these amazing things has caused me to work up an appetite so I wander into the Phycology lab where they have foods on display made with carrageenan, a thickener that is made from red algae, including ice cream that we get to taste test.   After a quick bit it is on to painting all of the organisms that live in kelp forests like sea stars, rock fishes, and much more.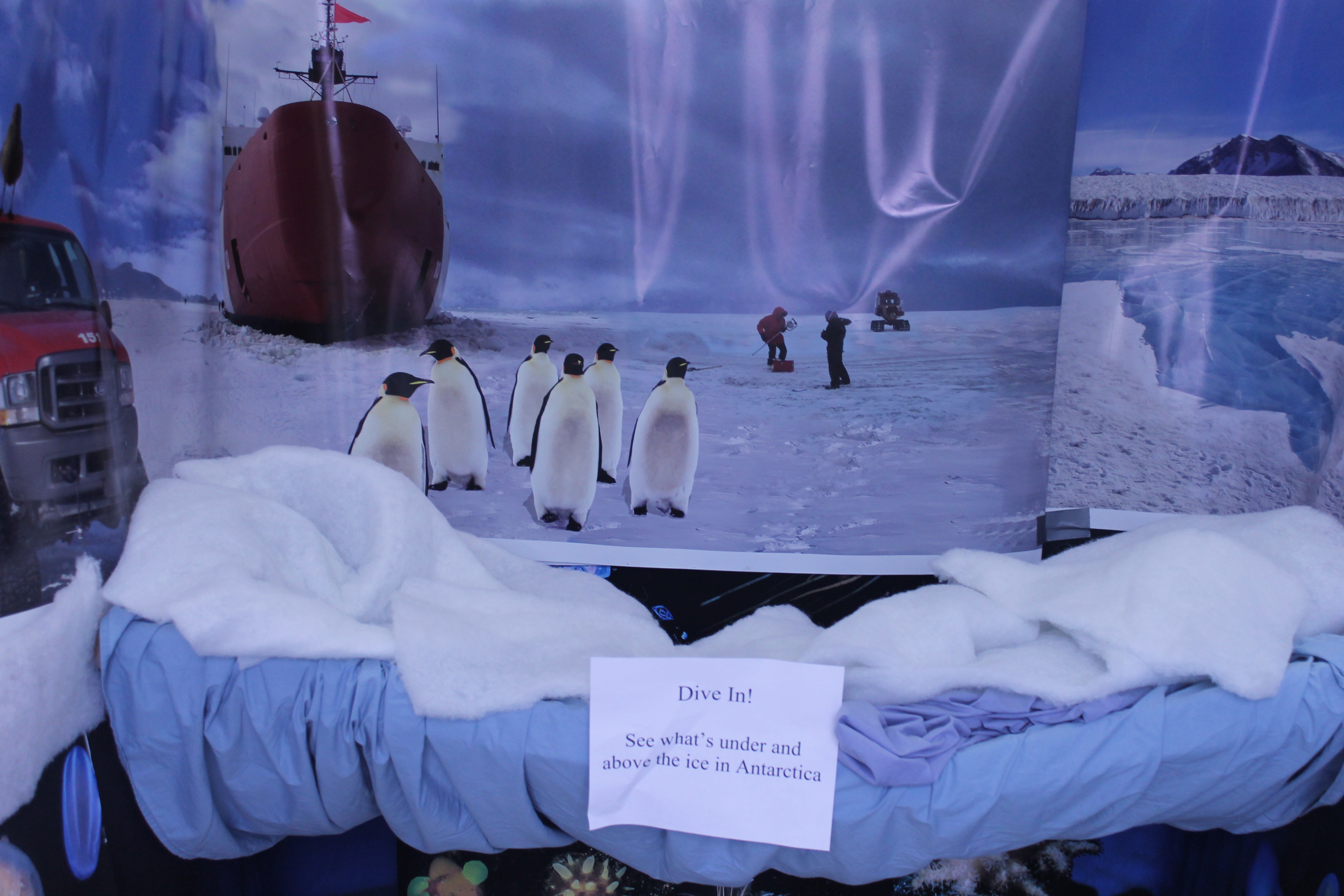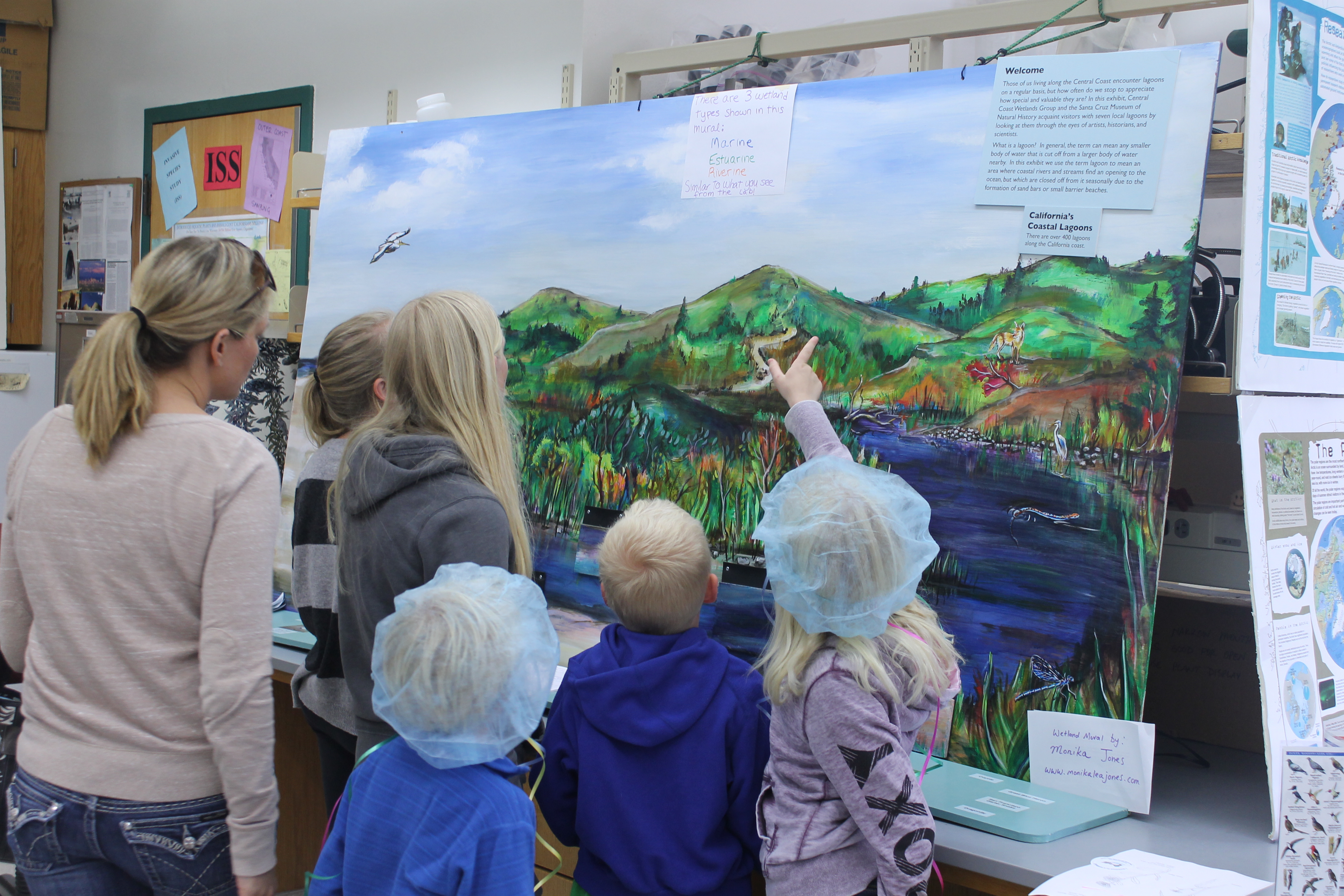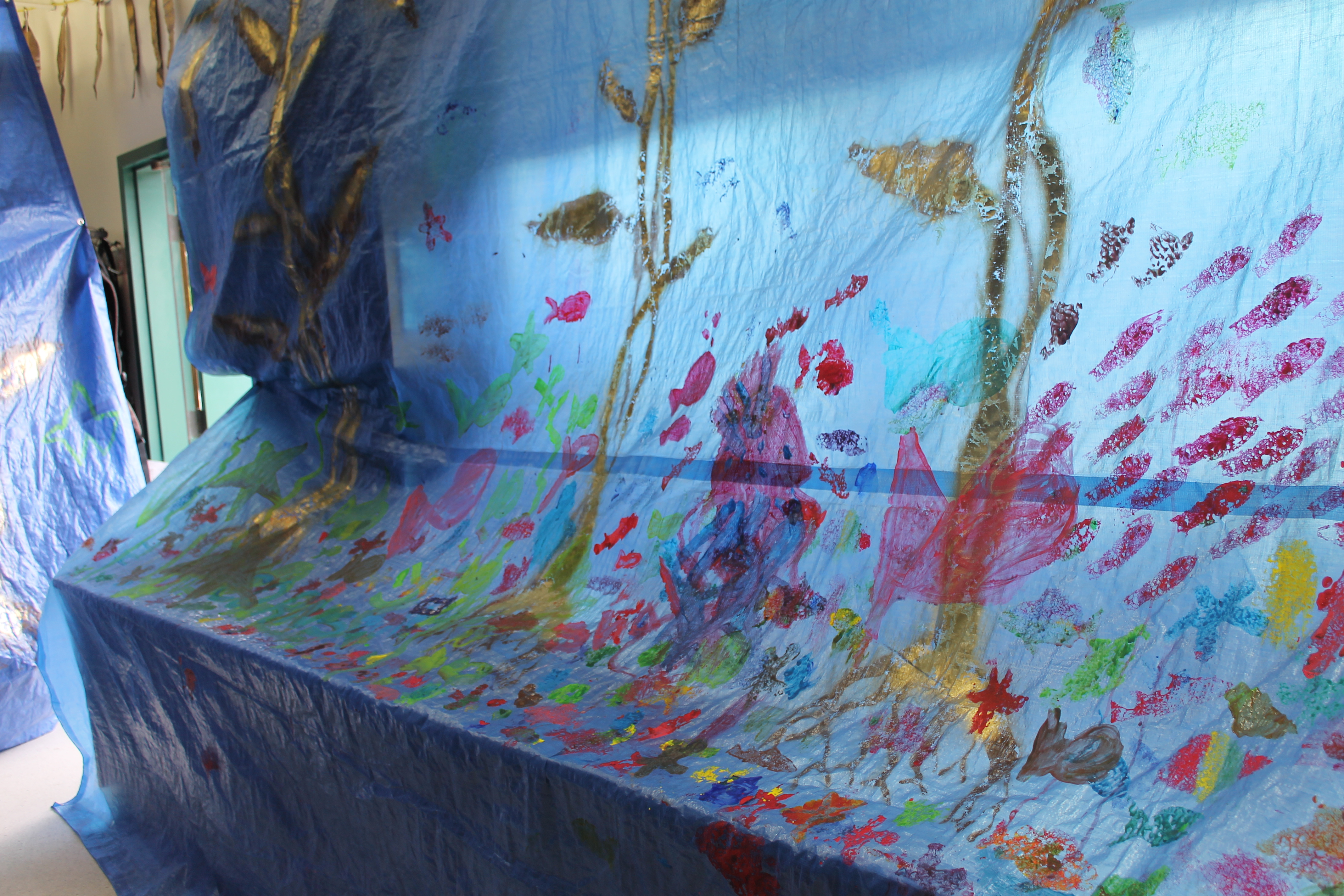 After painting all of these organisms it is time to see the real thing, so lets take a detour outside to the invertebrate touch tank where students explain how tunicates (seasquirts) are in the phylum Chordata and are the invertebrate most closely related to humans!
Back inside the oceanography labs have put some of their materials on display including sediment from deep in the Monterey Canyon.  Mud mask anyone?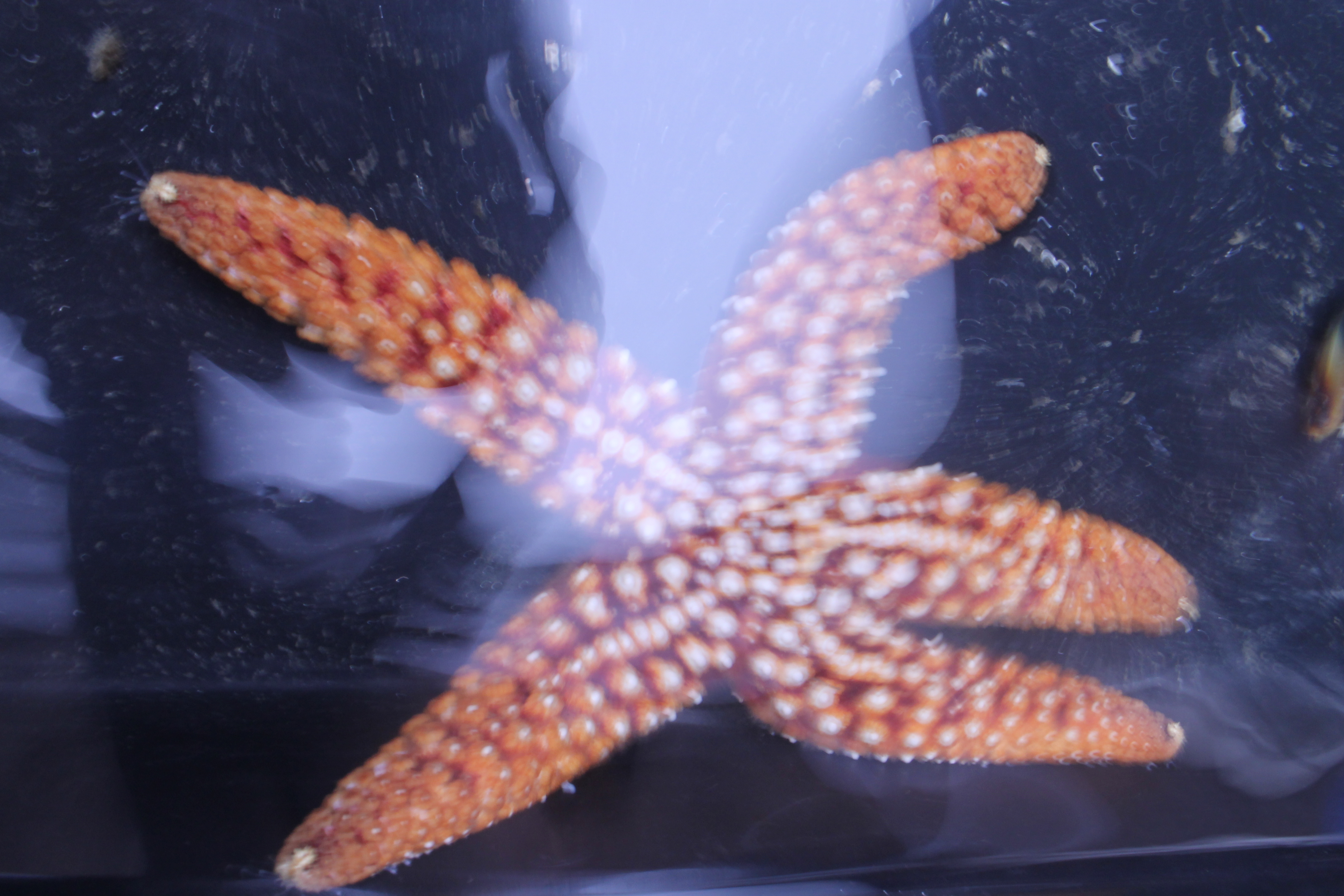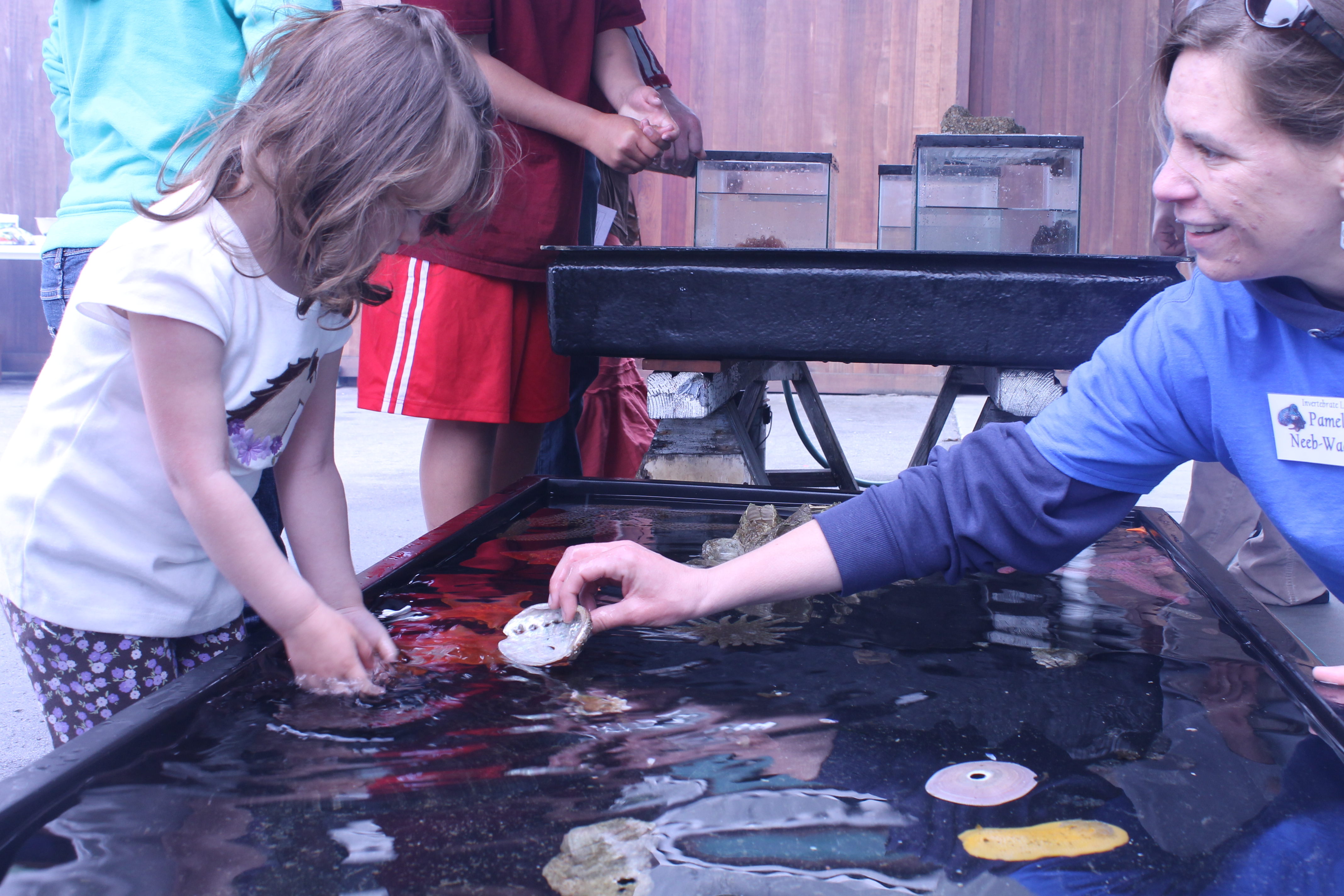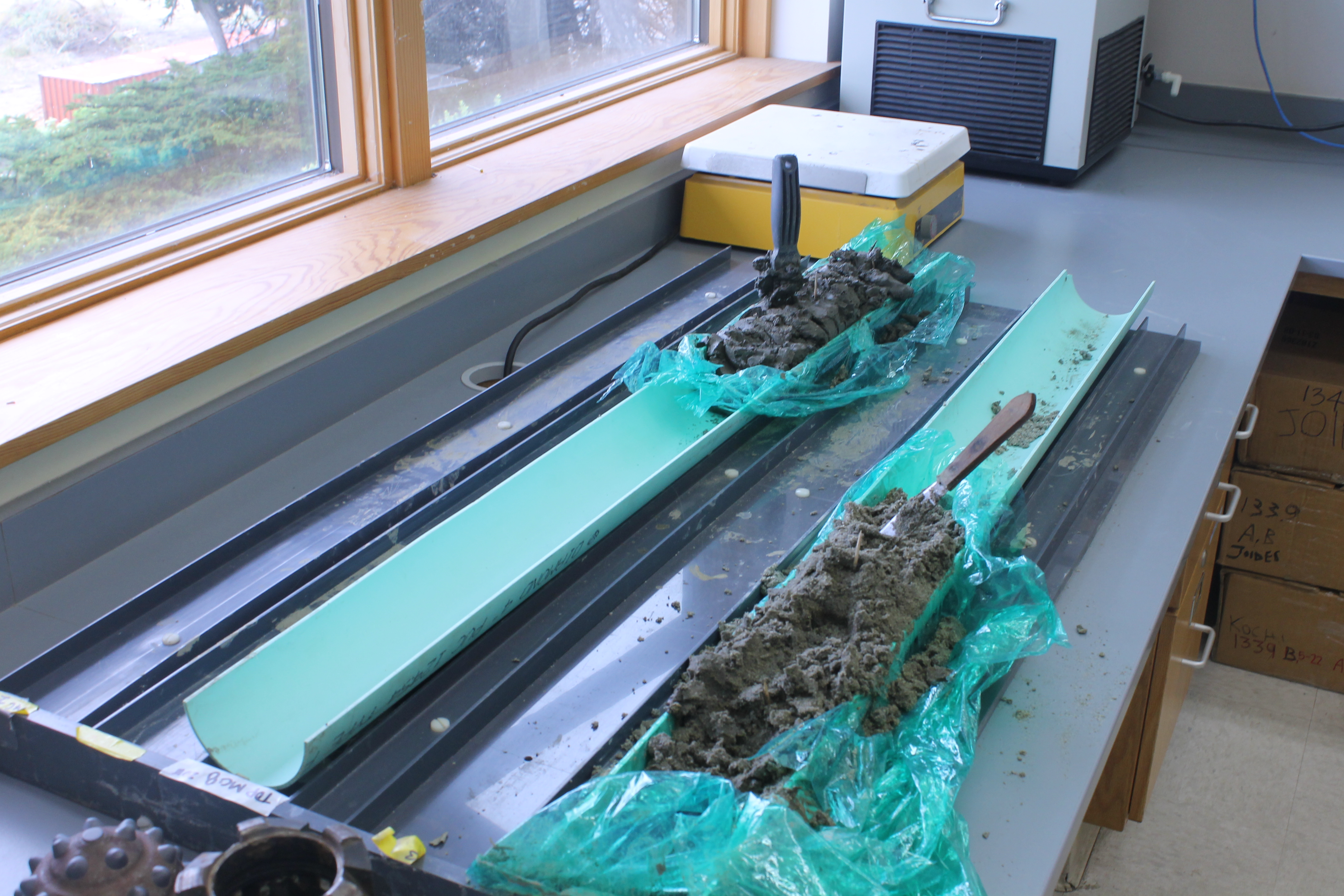 There is so much more to see and do at Open House that I can't fit it all in this one blog post.  Look for more student experiences of Open House to come soon and make sure you stop by next year to see it all for yourself.