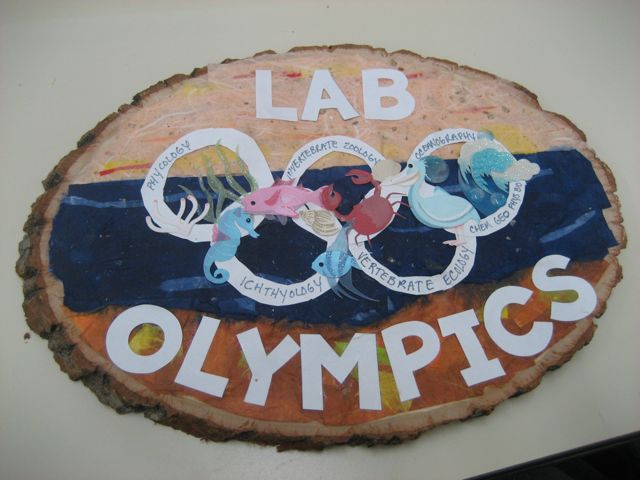 by Erin Loury, Ichthyology Lab (and former MLML Olympic champ…)
With the Winter Olympics well underway in Vancouver, I thought it was time to focus some attention on the lesser-known games of glory in the marine science world – that is, the legendary Lab Olympics at MLML.  Once a year, the student body gathers together in a battle of skill, speed, and smarts to decide which lab is deserving of MLML gold.  Here's a look at some of the daring events:
Science gear in action is a popular theme for variations on the quick-change relay: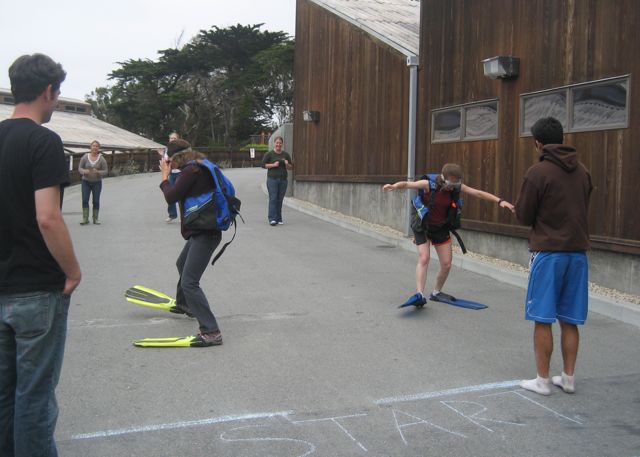 Combining frisbee and accuracy with a science flair is the true essence of grad school: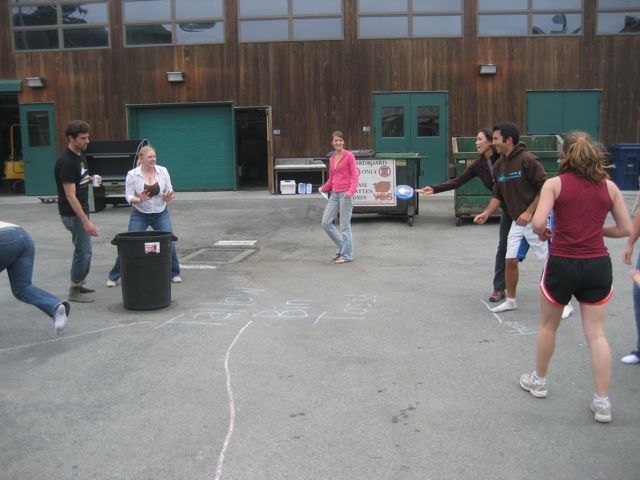 And any true marine lab event would require some brain power as well: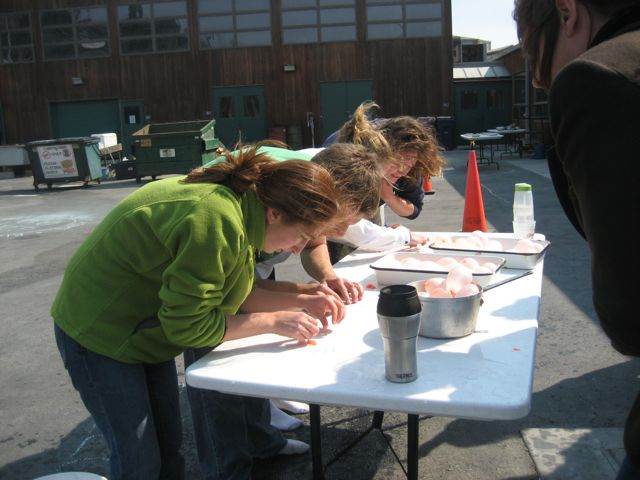 For all our years of training, we have yet to take our competition to the regional level.  Any labs out there willing to challenge?