By Amanda Heidt
If you've been following the blog more recently, you're most likely aware that our Open House is coming up this weekend, April 30-May 1, 8AM-5PM. This event is a huge draw for the community every time we hold it, and this year promises to be one of the largest ever as we are also celebrating the 50th anniversary of Moss Landing Marine Labs! I greatly urge you to check out the official 50th Anniversary blog, found here, for a bunch of great reads about how this small "lab that could" came to be the vibrant center of marine research that it is today.

The importance of this event cannot be understated. Open House functions as an excellent source of funding and outreach. It provides the students with a chance to project their research to a wider audience, while also providing the public with an interactive and fun way to see just what it is we do here at Moss. Most importantly, the money we raise at this event feeds directly back to the students in the form of student body events and scholarships such as the MLML Scholarship Award and the WAVE Award. The recipients of this year's awards (funded by last year's Open House) were awarded just a few weeks ago, and many recipients will be giving talks about the work this money is funding (see our schedule of events here). I think this is an excellent way to donate to the community in a way that is both tangible and meaningful.
Open House is also run entirely by the students. From the puppet show to the bake sale to the lab activities to the sea lion show, everything you see has been planned over many months. Even the logo on our shirts is designed and voted on by the student body. I realize that for most people, all they see is the shiny, finished product. But there is so much heart and sweat and pizza-fueled meetings that go into this event, that I thought it would be a fun thing to show you readers a bit of what goes on "behind the scenes," while also giving you a little sneak-peak on the events you can expect to see this weekend!
Invertebrate Touch Tank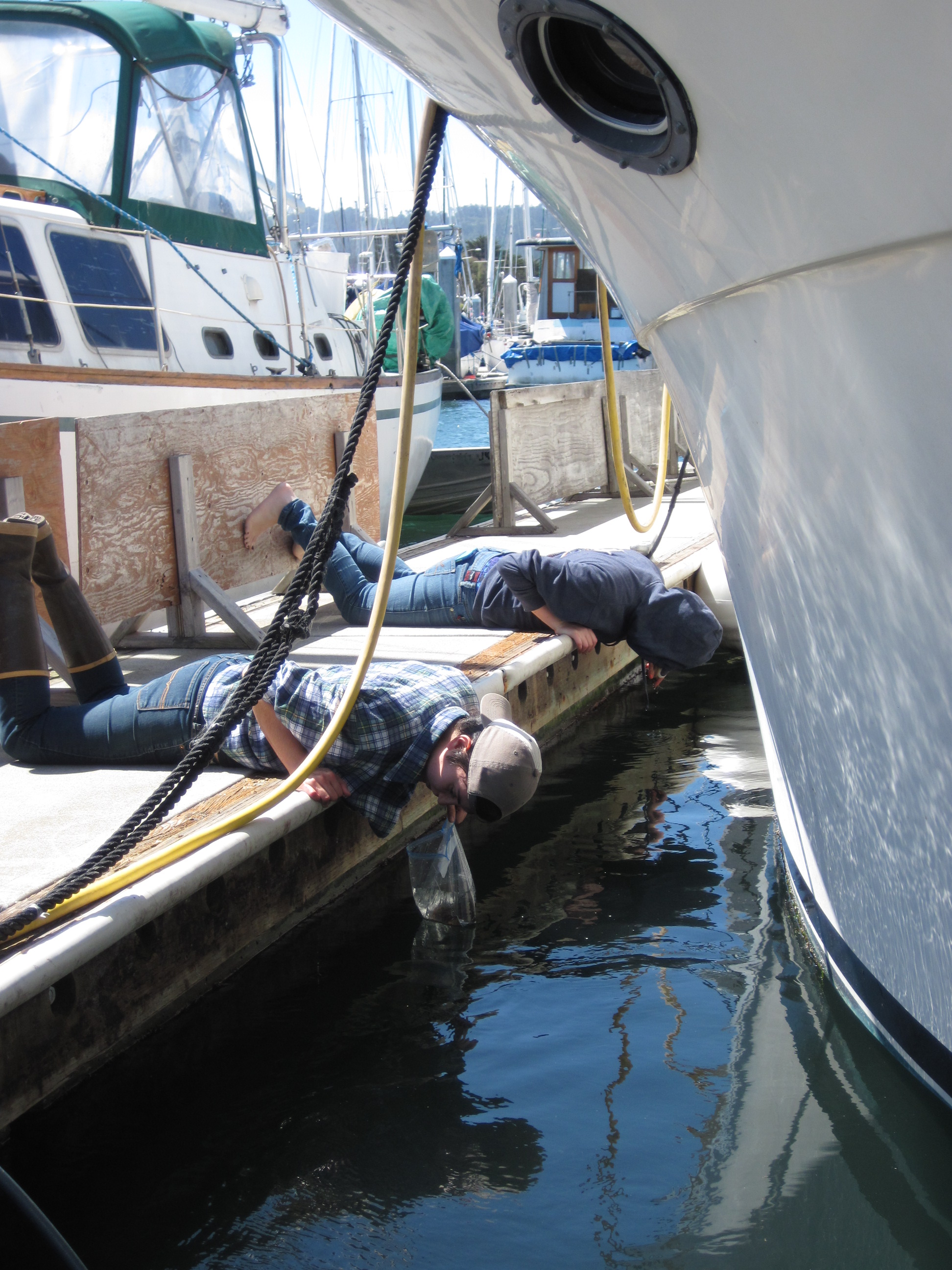 Who doesn't look at a sea cucumber and just think "What is that?" Well, they're actually very cool, and if you come to the touch tank at Open House I will tell you why (it involves evisceration). But, to make the touch tank possible, we in the Invertebrate Lab had to rally on a brisk Monterey morning for a collection trip. Armed with goody bags and a wish list, we descended in search of cool critters. And as per usual, the bay delivers.  If you've ever wondered why an anemone sticks to your fingers if you touch it, or why a colorful nudibranch refuses to blend in, or how to get a sea urchin to give you a hug, or what evisceration even means, I hope you'll drop by.
Sediment Cores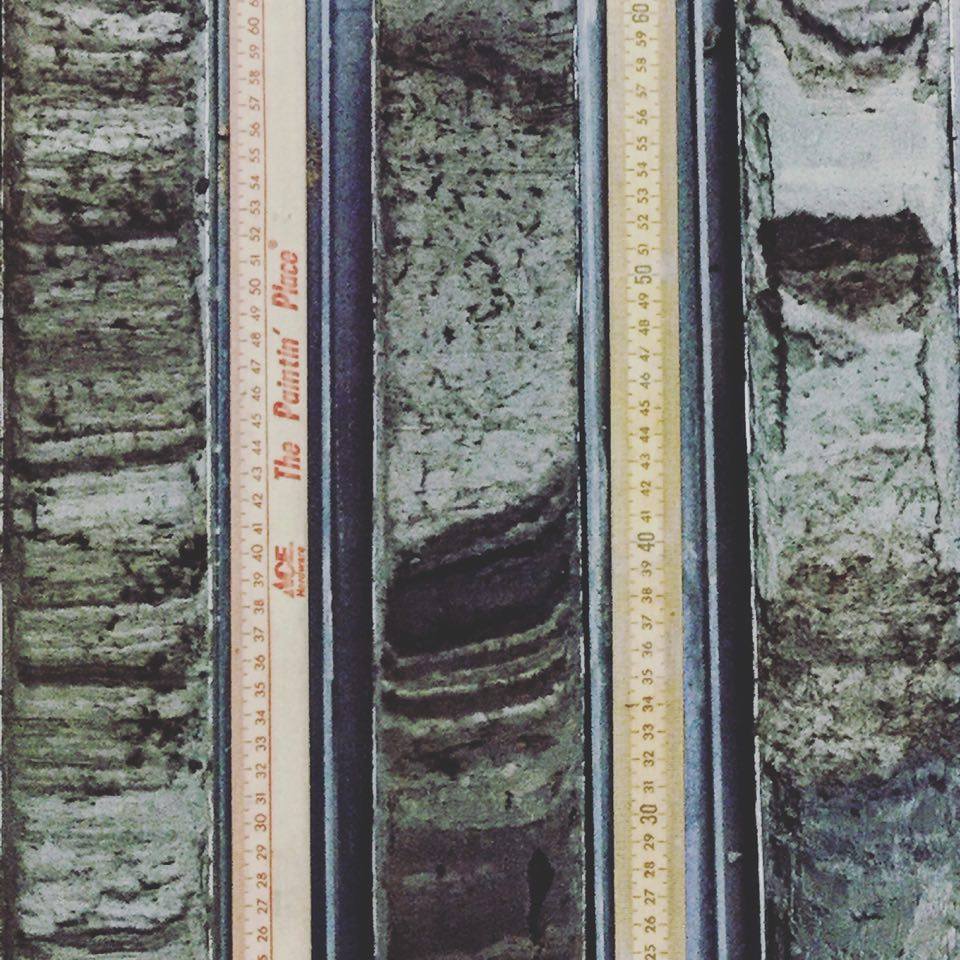 You might think that all sand is the same, but the geological oceanography lab will attempt to show you how dynamic sand really is. The size and shapes of grains can tell you a lot about the action of wind and waves, and by taking sediment cores and examining the colors and layering, you can glean information extending back millions of years into the past. In preparation for Open House, the folks in the geo-oc lab have taken some cores from the Elkhorn Slough so you can see for yourself that actually, sand has a lot to say.
Seaweed Ice Cream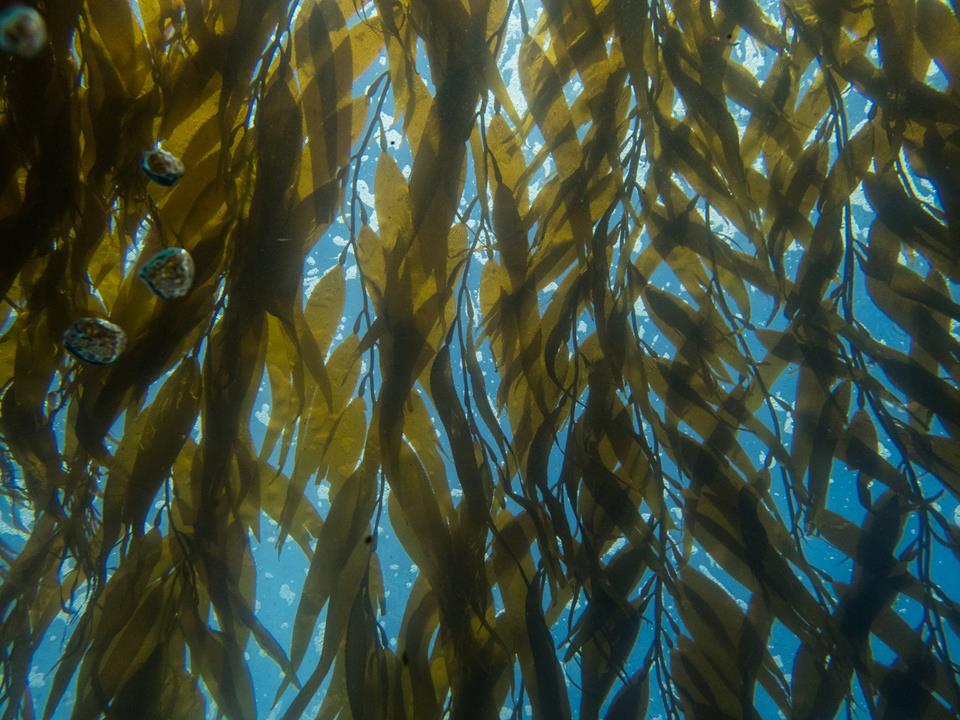 Yes, we are crazy about our algae. No, we are not so crazy as to think we can sell you on seaweed ice cream without explaining that surprisingly, seaweed is everywhere in the things we eat! Many species of red algae produce a compound known as Carrageenan, used throughout the food industry for its gelling, thickening, and stabilizing properties. Toothpaste: Carrageenan; Beer: Carrageenan; Soy Milk: it's Carrageenan; Ice Cream: you see where this is going. In preparation for this year's Open House, the folks in the Phycology (not the same as Psychology) lab are wrangling up some common foods with this surprising ingredient.
Puppet Show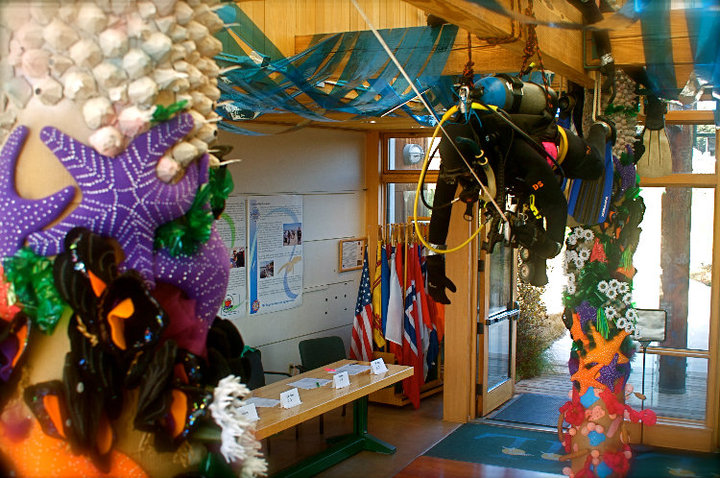 No Open House would be complete without the Puppet Show. This is an event that calls upon the most creative among us to provide a show that is both entertaining and informational. The theme for this year is "Sustainability,", and we have an excellent team leading the charge. Making ecologically mindful choices in what we eat is an easy way for every person to get involved in being a good steward to our oceans. There's a lot of secrecy around the performance, so as to maintain the mystique, but if previous years are anything to go off of this is one event you don't want to miss!
Food and Bake Sale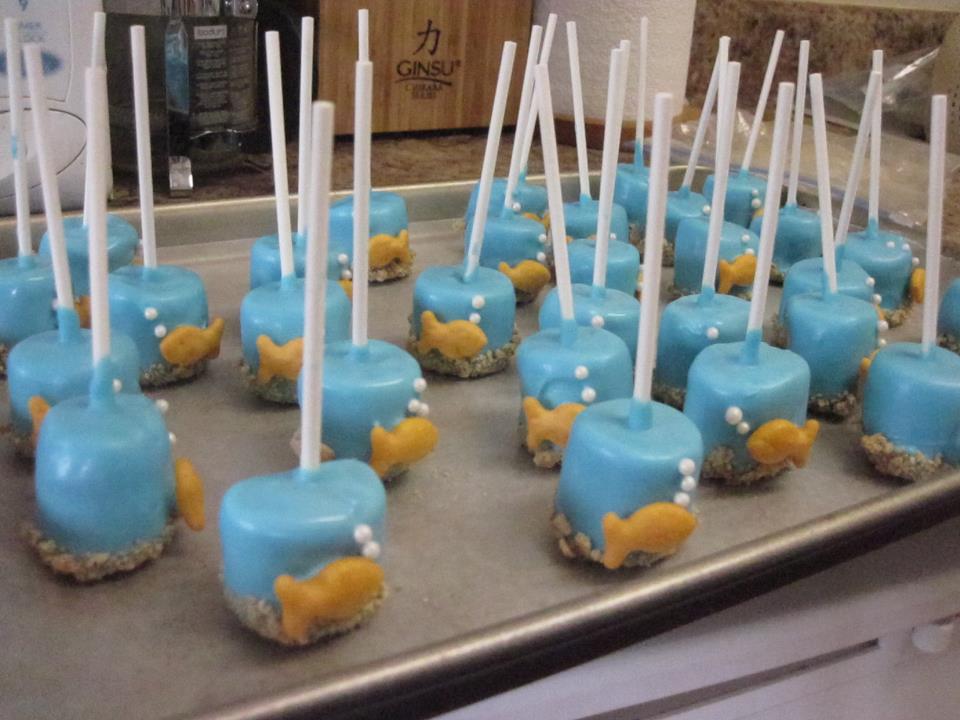 And lastly, because food is very important in bringing people together, we'd like to take a moment to plug the many local companies who donated goods or money: Gayle's Bakery, Firefly Coffeehouse, Surf City Coffee, Parker-Lusseau, Costco (Marina and Seaside), Chris Grech (MBARI), Mann Packing Company, Monterey Fishing Company, Safeway (Salinas and Watsonville), and Elena's of Seaside.  This is in addition to all those in the Moss Landing Marine Labs family (sometimes we literally forced our families into servitude) who rallied to provide the offerings for our bake sale and food stands. A small army was sent out to solicit donations for the cause, and we were so fortunate to have a supportive community backing us. Their generosity is your gain.
There are so many more events to take in this year at Open House, including a sea lion performance, our many seminars, a closer look into our dive program, a tour of our brand new Aquaculture facility, and the chance to board one of our research vessels, the Sheila B. You can see the schedule of events here. We look forward to meeting with you all this weekend!