By Michelle Marraffini, Invertebrate Zoology Lab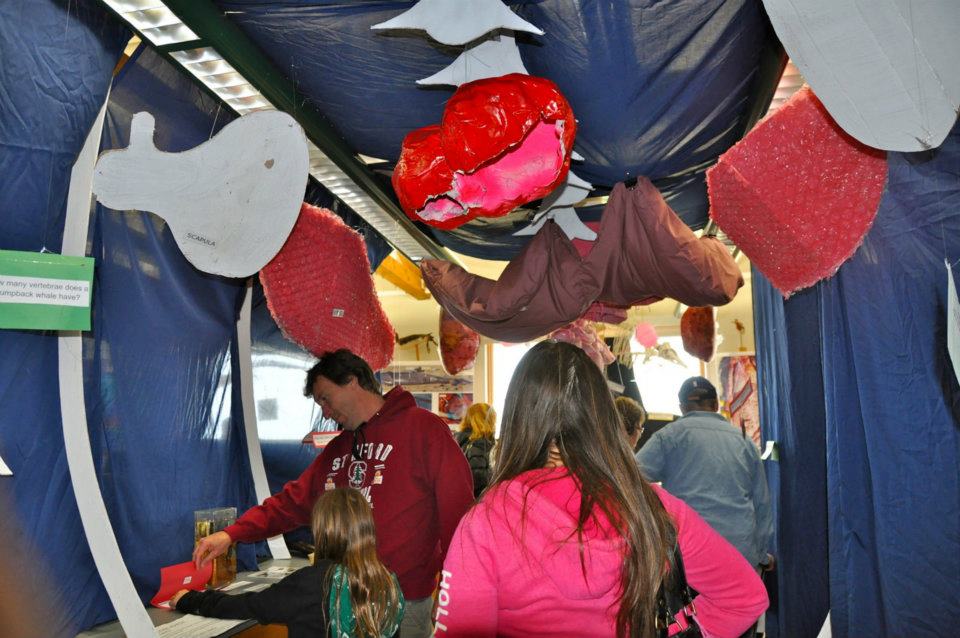 The spring semester is buzzing with activity from classes, field trips, and preparing for Open House.
Have you ever walked inside the belly of a whale?  Want to know how long turtles live or what seastars eat?  This year's Open House will answer these and so many more of your ocean questions.  Be there Saturday April 20th and Sunday April 21st from 9am to 5pm.  As a FREE EVENT we offer a marine adventure puppet show, education presentations by students and faculty, live touch tanks, a sea lion show, raffle and prizes, and so much more.  There is so much to see you will need to come back both days!