By Kristin Walovich
The research vessel Pt. Sur has nearly completed its 8,000 mile journey to Antarctica! While crossing the Drake Passage, the crew was able to capture some great photos of the wildlife they observed.  Check out the Pt. Sur Blog to see these pictures and learn about their adventures along the way to the Palmer Research Station where MLML scientists will be supporting various research groups for two months during Antarctica's summer months.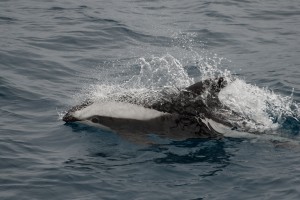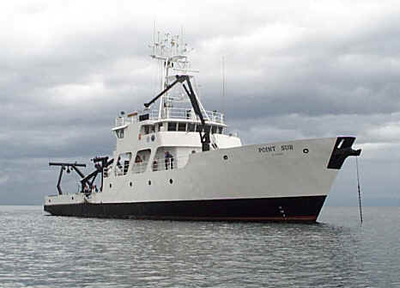 Did you know?
The Pt. Sur crossed the equator for the first time in history on December 18, 2012.
The Palmer Research Station is an 180,000 square kilometer study area located to the west of the Antarctic Peninsula. The researchers study the polar marine biome, focusing on the Antarctic pelagic marine ecosystem, including sea ice habitats, regional oceanography and terrestrial nesting sites of seabird predators.

Adelie penguins at the Palmer Research Station.
 The Antarctic continent is home to the Adélie penguin, a true polar species that is dependent on the availability of sea ice which acts as a critical platform from which they forage for food. Palmer scientists have documented an 85 percent reduction in Adélie penguin populations along the western Antarctic Peninsula since 1974. These records provide some of the earliest evidence that regional climate warming is negatively impacting the marine ecosystem. Without sea ice, the Adélie penguin access to prey decreases and winter survival becomes more challenging.