Borrowing Library Materials
Checkout Periods
Loans to MLML and MBARI graduate students, staff, and faculty: 1 year with 3 renewals
Loans to undergraduates, visiting researchers, and MBARI interns: circulation period aligns with time at MLML (e.g. semester or summer)
CSU+ loans: 60 days for books or 30 days  for media with no renewals.
Interlibrary loans (ILLs): variable
Log in to OneSearch to check due dates or renew your books.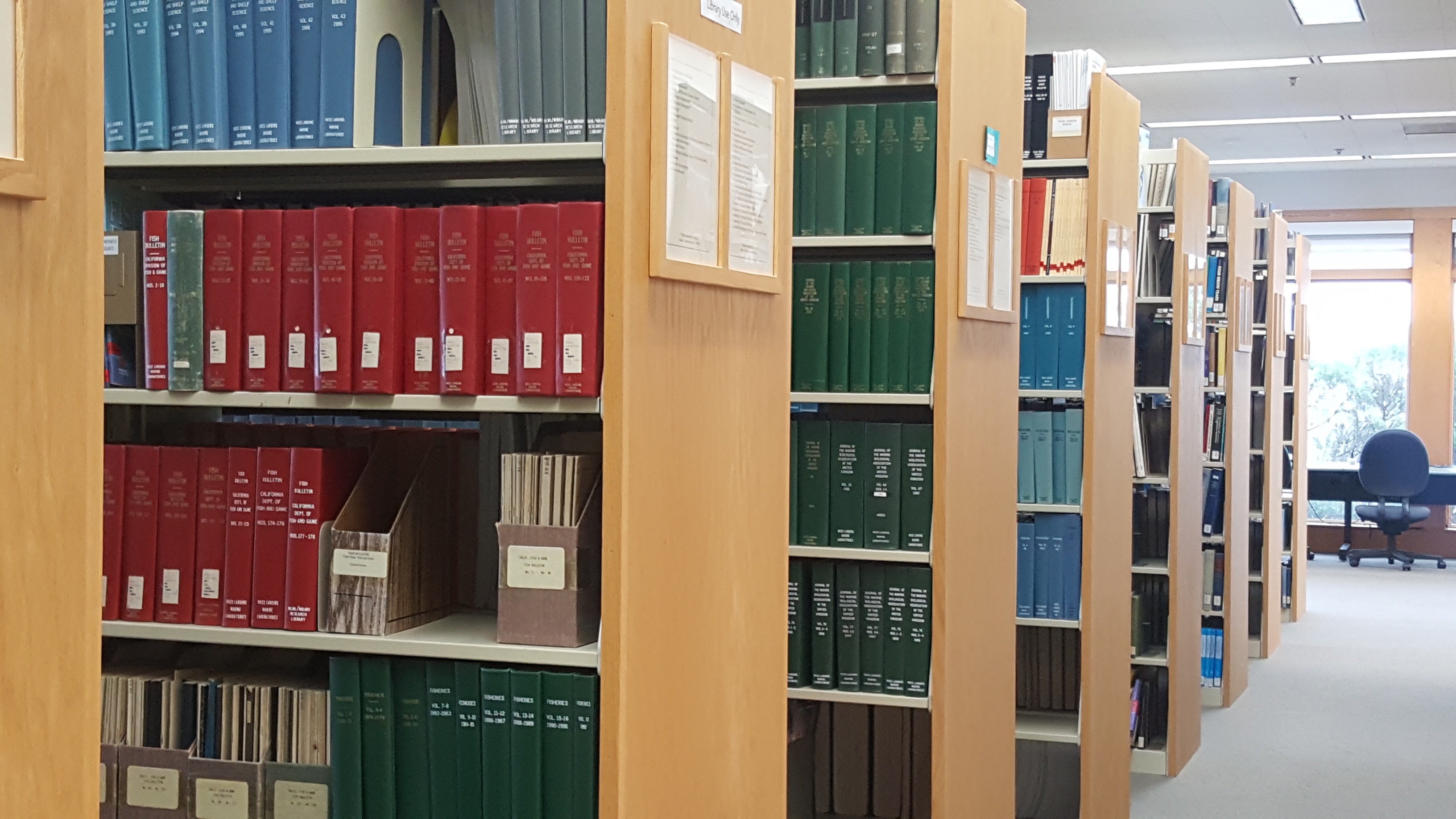 Need something we don't have?  We can get it.
---
Borrow materials from 23 other CSU libraries via CSU+ loan. CSU+ is the resource-sharing system that allows our patrons to access the 29 million books held by the libraries of the California State University system and have them delivered to MLML within 2-5 days. Instructions for placing a CSU+ loan can be found in our CSU+ library guide.
Not available in CSU+? Access articles and books from libraries worldwide using Interlibrary Loan (ILL). Instructions for requesting an item via ILL via the electronic system ILLiad can be found in our ILL library guide.
Document Delivery
---
If you're working offsite and need a journal article or book chapter please contact us at mlml-library@sjsu.edu to request a scan.
Have a suggestion for an addition to the Library?
---
If you have a book or journal you think we should add to our library collection, please contact us at mlml-library@sjsu.edu
MLML Affiliates: Accessing your home institution's library
---
Faculty and Staff
---
All MLML faculty and staff have direct access to SJSU's King Library, https://library.sjsu.edu/, print and electronic resources. Use your SJSU login to access electronic resources or visit the library in-person to use print/onsite resources.
While the MLML/MBARI Research Library focuses on marine science resources, SJSU's King Library has extensive broader scientific books and journals. In particular, they have a robust ebook collection from publishers such as Springer, Elsevier, and through ProQuest's Ebook Central. You can search for these and more through King Library's OneSearch catalog and read more about their online offerings in this King Library guide.