Dr. Richard M. Starr
Fisheries and Conservation Biology Lab
Moss Landing Marine Laboratories
8272 Moss Landing Road
Moss Landing, CA 95039
phone: 831-771-4442
fax: 831-632-4403
email: richard.starr@sjsu.edu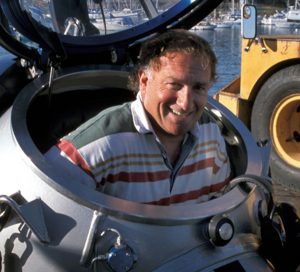 Biography
Dr. Rick Starr is a research faculty member at Moss Landing Marine Laboratories and former Director of the California Sea Grant Extension Program.  Rick's research is focused on the biology and ecology of marine species that are harvested as fishery resources. Much of Rick's current research is intended to help evaluate the marine reserve concept as a tool for conservation and for managing fisheries. Marine reserves have the potential to conserve stocks of fish, but there are some critical variables that influence their effectiveness. For example, estimates of sizes of home ranges and frequency of movements of a species are vital elements to determining an appropriate design for a marine reserve that would help conserve that species. However, little is known about typical movements of many coastal species. Rick is working to develop the tools and techniques needed to determine the home ranges and frequency of movements of key species of coastal fishes.
click here for a list of publications
Recreation
In addition to his professional work, Rick is an avid kayaker. He has run difficult rivers in many parts of the world and has often been a member of the US Surf Kayak Team. He and his teammates won the 1999 World Championships in Brazil and 2005 Worlds in Costa Rica. Rick also enjoys underwater photography and has many of his photos posted on our website.