We were recently awarded a three-year USC SeaGrant to transition genetic assays (qPCR) onto a portable handheld de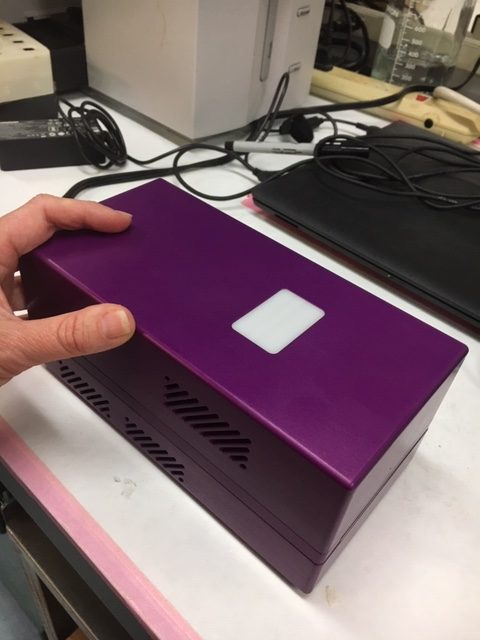 vice (Ubiquitome, New Zealand). Local stakeholders, including the Monterey Bay Aquarium, Monterey Bay Abalone Company, Marine Mammal Center and the Monterey Bay National Marine Sanctuary, will serve as proof-of-concept collaborative partners.
https://dornsife.usc.edu/uscseagrant/opc-sju-bowers-portable-hab-detection/
Sampling HAB events along California's coastline and inland waterways can be challenging with respect to available resources. Local research groups are often contacted by stakeholders inquiring about observations such as anomalous marine mammal health or discolored water. In response, field sampling outside the framework of routine monitoring is initiated and samples are transported back to the laboratory for various analyses including cell counts, toxin detection, and genetic probe work. Transport can introduce logistics challenges and potential community/sample shifts from fixation methods, freeze-thawing, light exposure, etc. Depending on the assay, results are reportable in one to a few days and may spur additional sample collection and alerting a network of state agencies, managers, and the research community. Recent advances in portable handheld instrumentation provide us with new opportunities for rapid and affordable in situ species identification, akin to the medical field moving to bedside genetic testing to support patient treatment. Results can be used to inform and efficiently guide a larger mobilization of resources.
Monterey Bay is considered a hotspot for HAB events and will serve as a reliable sampling location for transitioning qPCR assays. Moss Landing Marine Laboratories is located at the apex of the bay and puts the team in close proximity to many regional stakeholders affected by HAB issues, in turn providing us with small-scale 'proof-of-concept' field trials. The flexibility of established, portable genetic detection technology would greatly enhance sampling efforts (within inland waterways and along coastlines) on relevant temporal and spatial scales toward overcoming challenges inherent to field monitoring (e.g. morphologically similar species, vertical cell migration, low concentrations). Near real-time results would support management efforts to identify threats, mitigate risk, and monitor the progression of an event. Advancing a new field-based HAB detection platform addresses recommendations put forth by several different agencies, including the Ocean Protection Council, which calls for improvements in monitoring and event response, consideration of emerging HAB threats, and incorporation of cell concentrations into numerical ocean models.