Come see MLML Physical Oceanographer Tom Connolly talk about waves at the  Santa Cruz Museum of Natural History, on the evening of Thursday, December 14!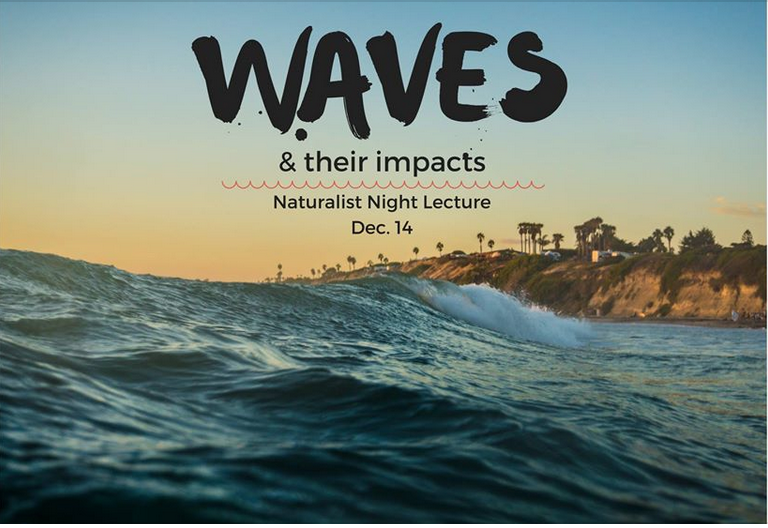 For more information, check out the Facebook event.
7:00-8:30pm. Doors open at 6:45pm.
$12 General Admission | $6 Children | Museum Members 50% off
Summary:
Ocean waves are a familiar sight on the central coast of California, carrying energy from beyond the horizon to the shoreline. However, there are even bigger waves below the surface, which help drive ocean circulation and create large fluctuations of temperature and dissolved oxygen in the Monterey submarine canyon. Other types of waves, which signal the onset of El Niño in the tropics, may be hundreds of kilometers long but less than a meter high. This presentation will discuss the many different types of waves in the ocean and how they affect marine ecosystems by transporting energy throughout the ocean.