Dylan Sarish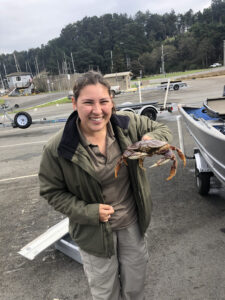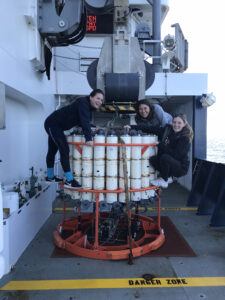 Dylan earned her B.S. in Marine Biology with a minor in Environmental Science from UC San Diego in 2019. While at UCSD, when not practicing as a member of the varsity fencing team, she volunteered for Dr. Andrew Nosal, where she helped with the tagging of sevengill sharks in La Jolla cove, and was in charge of the care and feeding of a tank of juvenile horn sharks in the Scripps Institute of Oceanography's experimental aquarium. She was also a member of the Coral Ecology Lab under Dr. Stuart Sandin, where she contributed to the 100 Island Challenge.
After graduating, Dylan spent some time working for the California Department of Fish and Wildlife, where she contributed to the California Recreational Fisheries Survey (CRFS) as a sampler, assisting with the mission to collect fishery-dependent data on California's marine recreational fisheries and to accurately estimate catch, effort, and stock.
Dylan joined the Ichthyology lab in Fall of 2022, and intends to examine the effects of ocean acidification and hypoxia on the reproductive success of female copper rockfish.
In her spare time, Dylan enjoys being around animals, baking, and traveling.