Our Aquaculture Program is centered around the newly-dedicated Moss Landing Marine Labs Aquaculture Facility. 
With significant funding from the Packard Foundation, a 1,200 ft² building and 1,800 ft² concrete slab for seawater tanks was recently constructed at MLML's Shorelab facility. This one-acre, oceanfront property was already home to a seawater pumping station that delivers 450 gallons per minute (GPM) of seawater to MLML and the nearby Monterey Bay Aquarium Research Institute (MBARI). At MLML, we constantly monitor the seawater quality. The data is published on our public data website. Click here to see our water quality data for our aquarium system stationed at MLML. MLML has purposed this area mainly to accommodate additional tanks, and additional research space can be created on the 10,000 ft² of space surrounding the building for expansion of research and teaching regarding aquaculture.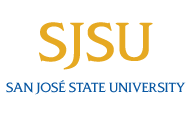 Moss Landing Marine Laboratories, a consortium of seven CSU campuses administered by San José State University, is located on Monterey Bay, where the Salinas River drains directly in to the Monterey Bay National Marine Sanctuary.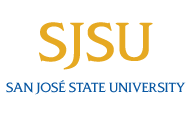 Experiments and knowledge generated by work at the MLML Aquaculture Facility will be focused on a range of pressing topic areas such as how aquaculture can be used to minimize nutrient and pollutant loading in the Salinas Valley region. The environmental filtration methods developed at MLML can be scaled to specific regions around the globe, where agricultural run-off meets the ocean. Additionally, one of the most pressing environmental issues of our time is ocean acidification, and many organisms and processes in the world's oceans will be impacted. We expect the MLML Aquaculture Facility will also support studies designed to assess the impacts of ocean acidification on aquaculture production and provide predictions for policy makers and regulators.