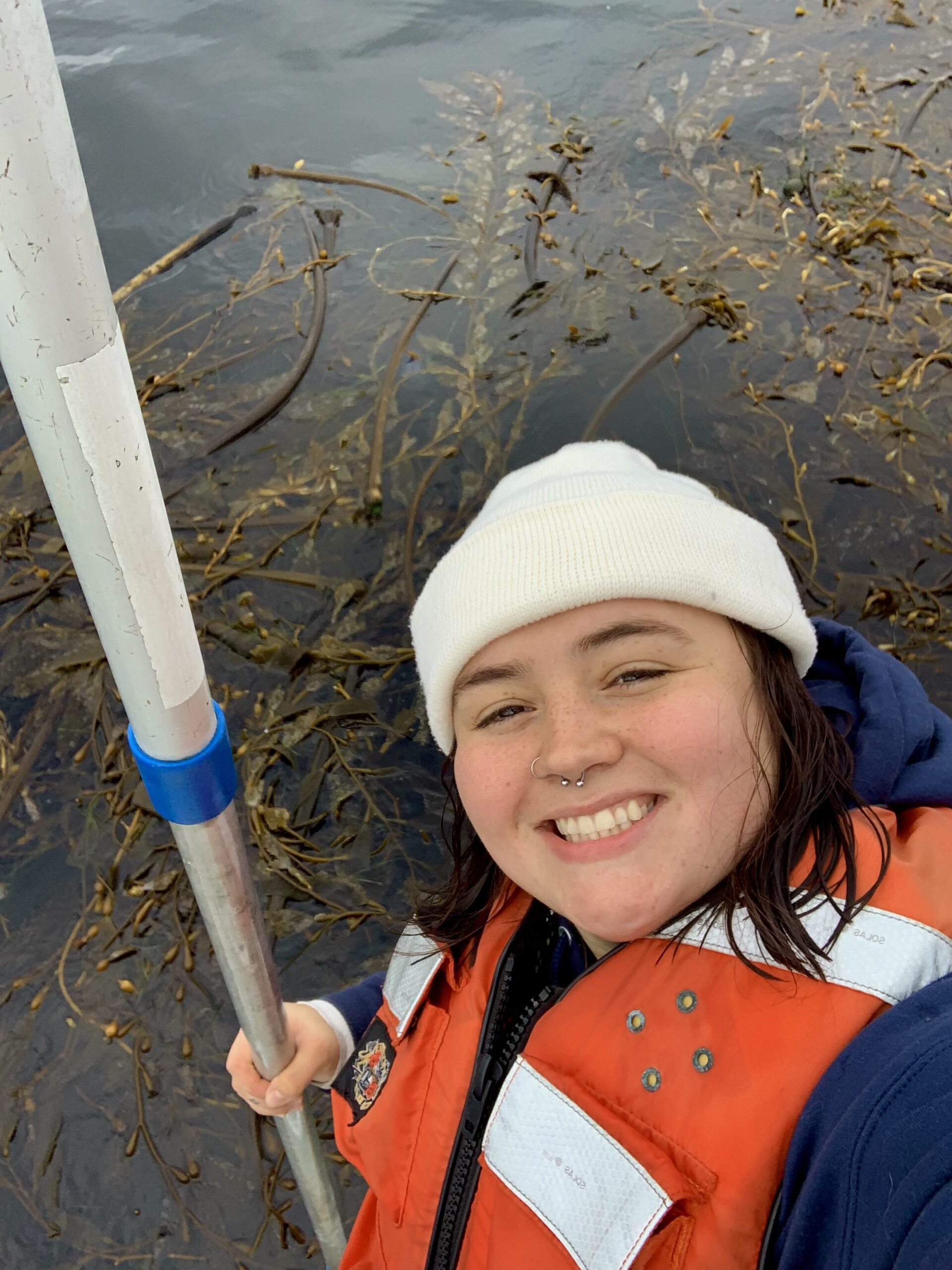 Biography: 
Originally from Chicago, IL, Jess found a deep connection to the water from a young age when she became a competitive swimmer. They received their undergraduate degree in Marine Biology from New College of Florida where they were a co-captain of the school's swim club and the TA for their student-run dark room.
Their lab experience in undergrad involved using molecular genetics as a tool to answer ecological questions using both butterflies and lemon sharks as model organisms. For her undergraduate thesis, she found herself immersed in physical and biological oceanographic data collected in the Gulf of Mexico. From this plethora of data, she created a series of georeferenced maps interpolating these environmental factors. During undergrad, Jess worked mainly in the restaurant industry, where she discovered Monterey Bay Seaweeds when the chef at her restaurant (Indigenous, Sarasota, FL) used some of that seaweed in his menu!
Immediately after graduating from New College in the Spring of 2022, Jess joined the Phycology lab at MLML and made yet another cross-country move to California. For their masters thesis, they plan to use scientific diving to learn about environmental factors and physiological responses driving reproductive output in a local fucoid, Stephanocystis osmundacea. 
Research Interests: 
Ecology
Population biology
Invasive and native species interactions
Scientific research diving
Interdisciplinary research
Aquaculture