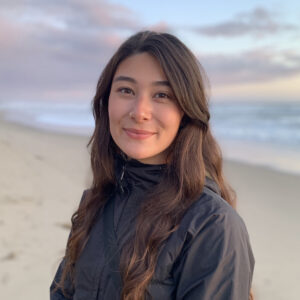 Native to the Greater Seattle Area of Washington state, Celine found herself drawn to the sparkling waters of Monterey Bay and earned her BSc. in Marine Biology from the University of California, Santa Cruz in 2018. As an undergraduate, she worked extensively as a scientific research diver and laboratory technician for multiple university-based operations and has contributed data to long-term projects aimed at exploring mechanisms of kelp forest resiliency and ecosystem dynamics - specifically relating to urchin barren patch distribution throughout central California.
     In addition to her field contributions, she has been actively involved with various community outreach initiatives revolving around marine conservation and science education; most notably as a science advisor for
the Hydrous
.
     Co-advised by Dr. Amanda Kahn and Dr. Diana Steller, Celine is interested in investigating nursery potential of rhodolith beds for benthic invertebrates, specifically those on Santa Catalina Island, CA.
     When not at MLML, Celine can be found tending to her garden, trying new recipes, hiking, camping, diving, or looking for washed up treasures on the beach.