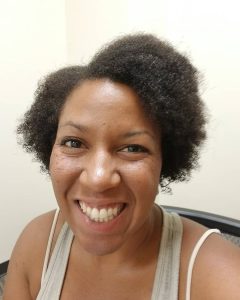 My research project is looking at habitat shifts in a subtidal algae bed in Catalina and why monitoring these shifts are important and what are some of the ecological impact. I will be using a Phantom 4 drone to get areal footage of the beds and use ArcGIS to run most of my analysis. I am co-advised by Dr. Corey Garza and Dr. Alison Haupt at CSUMB. Before coming to Moss Landing, I was a transfer student to CSUMB and leaned a lot about using technology in the marine system from volunteering in Dr. Steve Moore's laboratory and tacking his classes. This knowledge definitely laid the foundation in my interest and use of technology, GIS, and programming languages.
In my free time I like to read, eat ice cream, hang out with friends, and explore the great outdoors.
Charnelle successfully defended her thesis work in March 2023.