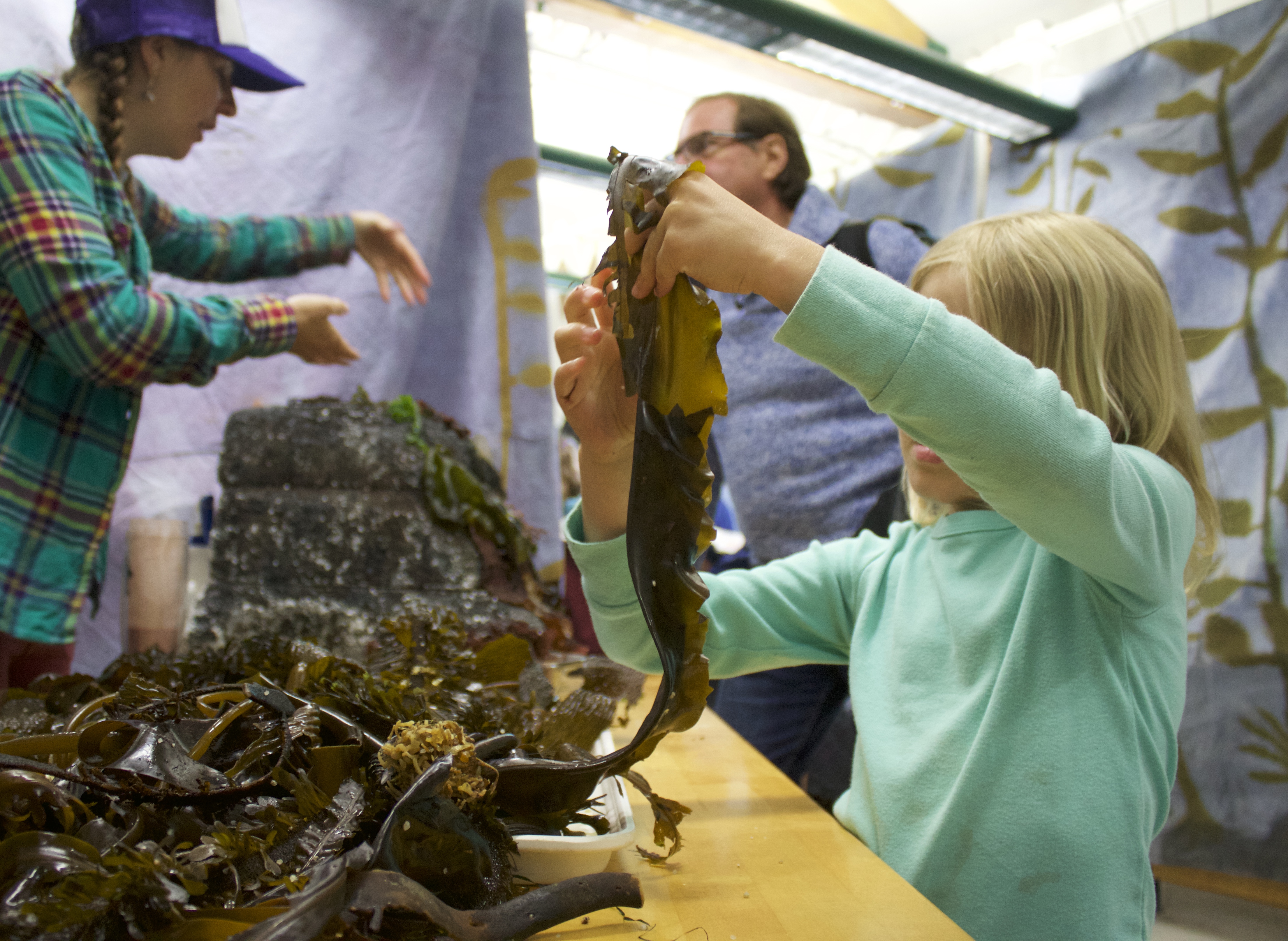 Open House Events:
Seminar talks presented by MLML researchers
Tours of wetlands, birds, and aquaculture facility
Fun activities for kids of all ages: invertebrate touch tank, fish printing, our infamous puppet show, and more!
Learn about the different facets of marine science by walking through different labs
Explore how science is conducted via our research boat and SCUBA diving gear
Support graduate students via a raffle, silent auction, and retail store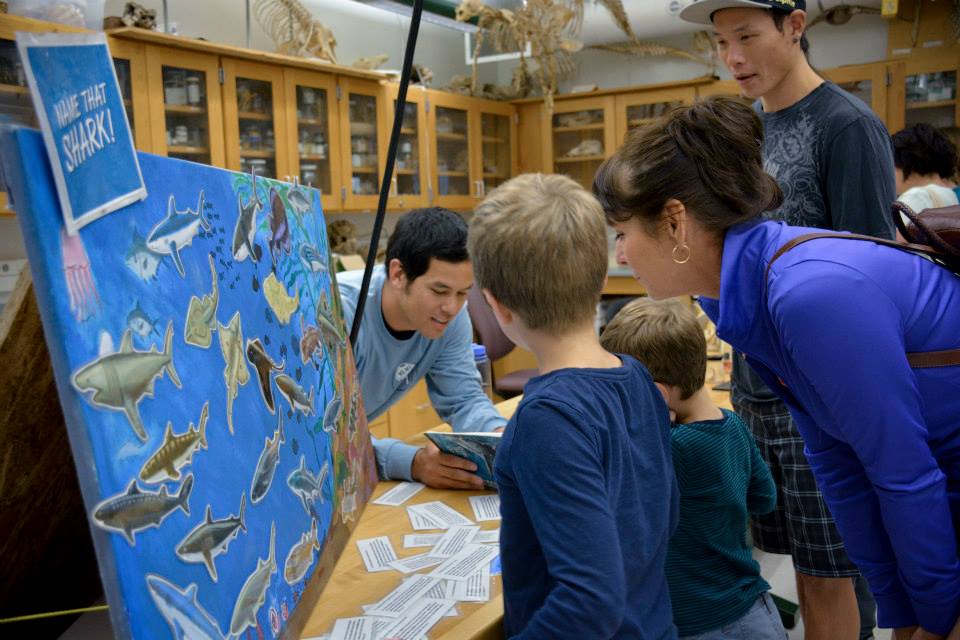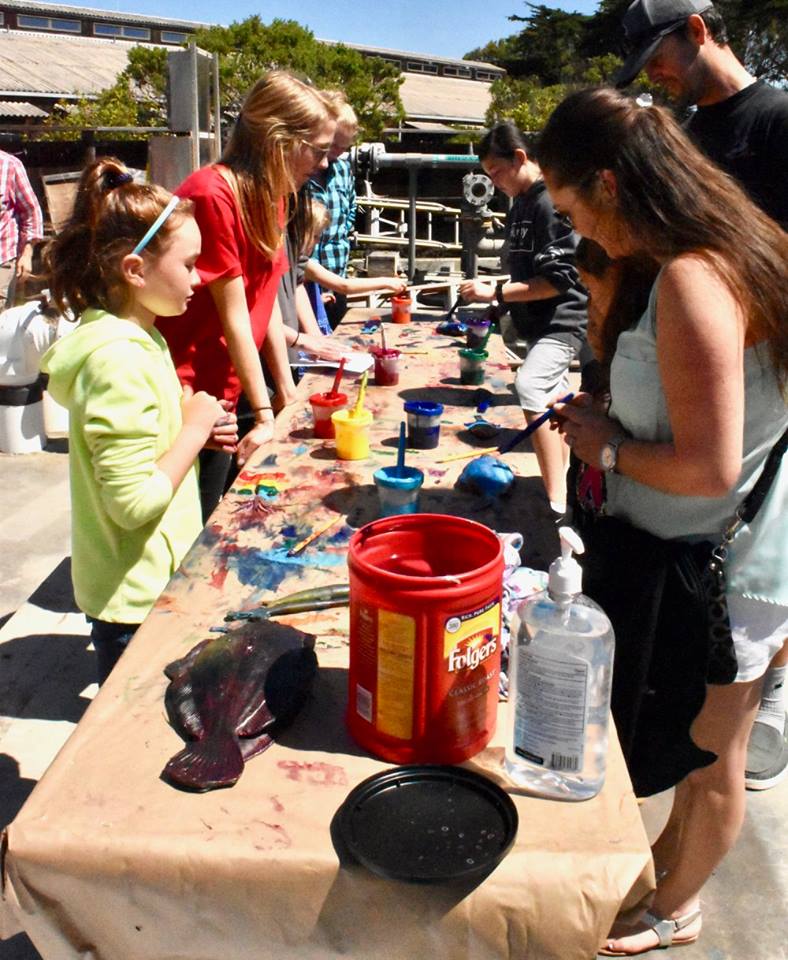 Lab Activities
Ichthyology Lab (including Fisheries & Conservation Lab) Activities: Fishing & Fish ID Game, Fish Printing
Pacific Shark Research Center Activities: Shark ID Game, Citizen Science: Spot a Basking Shark, Shark Origami!, Shark Artifacts
Invertebrate Ecology Lab Activities: Invertebrate touch tank
Benthic Ecology Lab Activities: Explore an Ice Hole, Native Wetland & Estuarine Plants, Specimen display
Vertebrate Ecology Lab Activities: Let's Talk Killer Whales!, Adaptations Display, Coloring and Origami
Phycology Lab Activities: Seaweed Ice Cream, Get in the (Intertidal) Zone, Diving in the Kelp Forest, Algae Up-Close & Personal
Biological Oceanography Lab Activities: Plankton under a Microscope, Design a Phytoplankton, Chromatography Bracelet Creation Station, Coloring, Make A Water Molecule Headband!
Chemical Oceanography Lab Activities: Benthic Flux Chambers
Physical Oceanography Lab Activities: Plot my Cruise, Internal Wave Station, Experience the Pressure of the Depths, Thermohaline Circulation, Wave Tank display
Geological Oceanography Lab Activities: Create your own ROCK Candy! Identify that rock!, What is sand?, Class Project Videos, Marine Sediment Cores, How do you categorize sediments?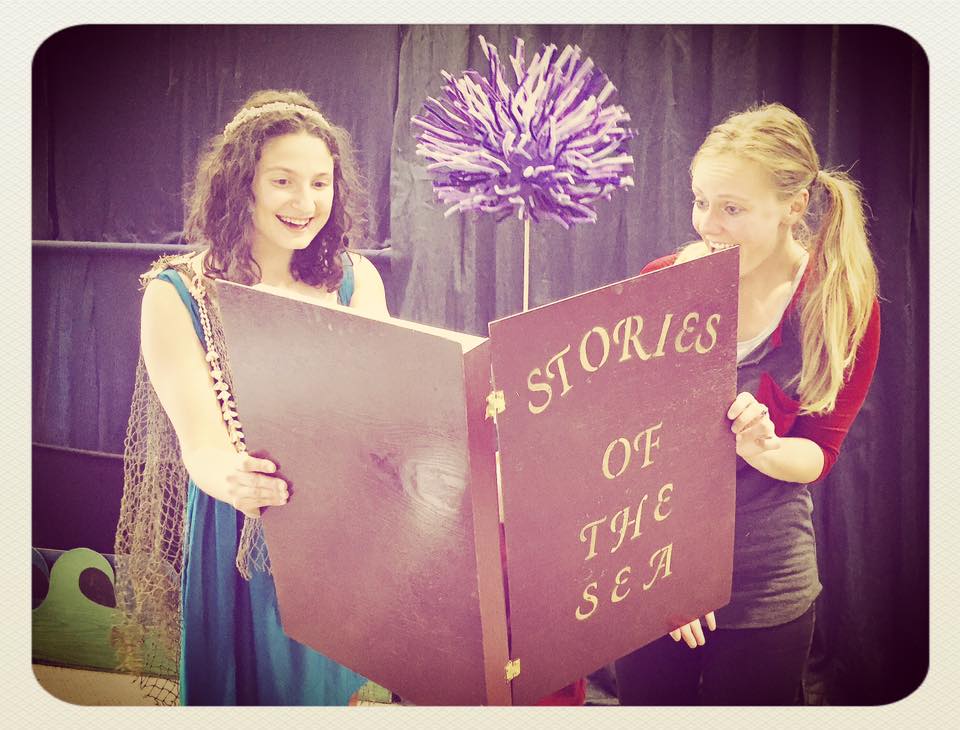 Puppet Show, Saturday & Sunday: 12:00 PM & 3:00 PM
This year's much anticipated Annual Puppet Show will be all about conservation! This year's cast promises a show unlike any other that is full of adventure, educational songs, and of course, some fun and lovable PUPPETS!
Take a look at puppet shows from previous years here.