Get Ready for Moss Landing Marine Labs Open House in 2023!
For the first time since 2019, Moss Landing will be hosting an in-person open house on April 22nd, 2023. Come by any time from 9am to 5pm and learn about the research that goes on both in our backyard and around the world! Our main and affiliated labs will be hosting activities such as touch tanks, speed talks, scavenger hunts, and exhibits where you can learn about everything from kelp forests to antarctic penguins. Admission is free, but there will be Moss Landing merchandise and student artwork for sale, including our 2023 open house t-shirts and cookbook. In addition, there will be an auction to win prizes donated by our community. Save the date and RSVP here!
In conjunction with our in-person open house event this year, Moss Landing is opening our crowdfunding page! Our goal is to raise $20,000 to support student scholarships, marine research equipment, and funding to cover student research expenses. If you cannot make it to our open house event this year, donating is an excellent way to help support MLML students. We will be sending a special thank you to everyone who donates on our social media platforms at the end of the crowdfunding event. If you're interested in donating, you can find the crowdfunding page here.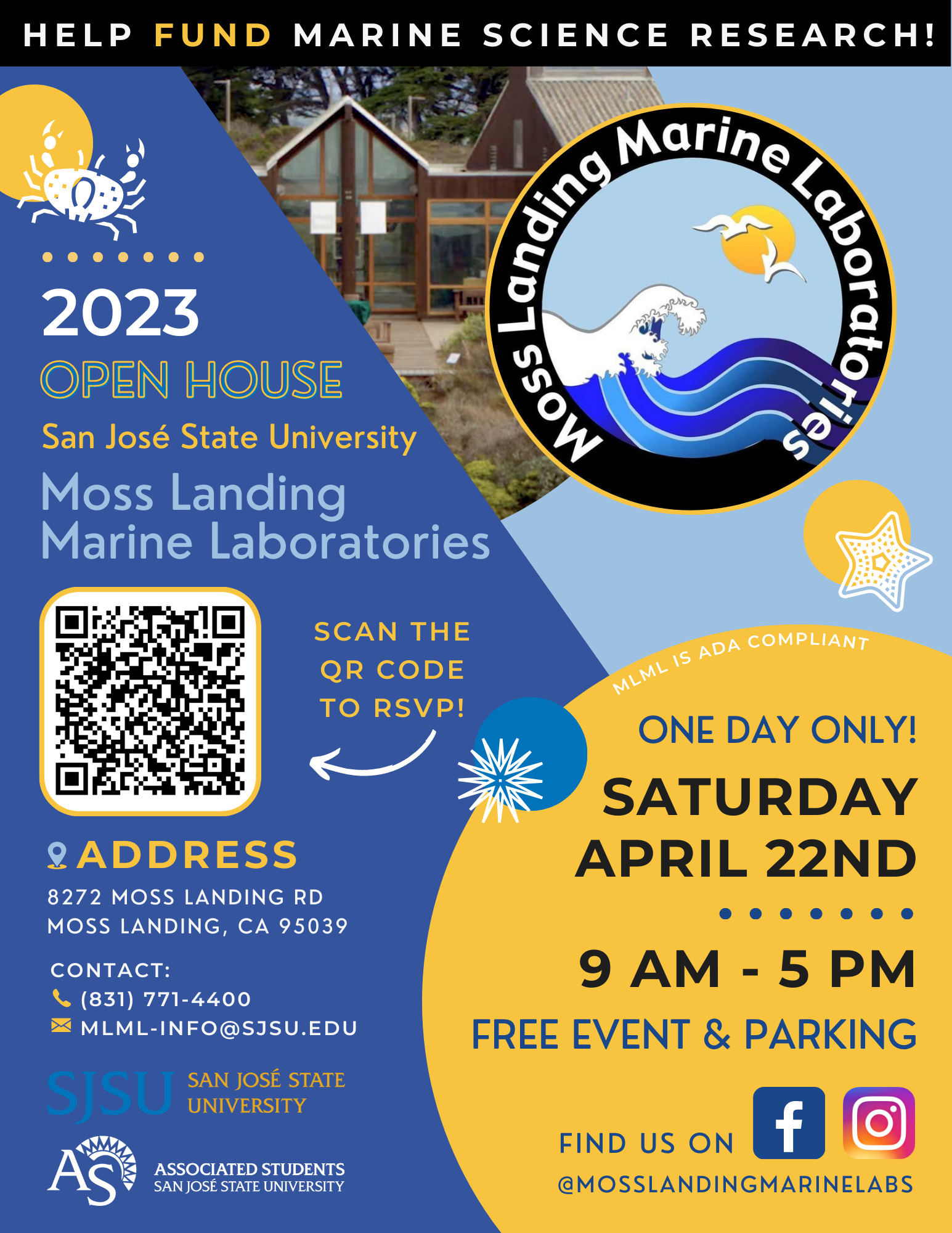 Silent Auction
MLML's silent auction will run until April 29th, 9:00pm, where you can bid on a variety of item that local artists, business-owners, and organizations have donated to sold to the highest bidder! All money raised will go towards providing next year's financial aid and scholarships for our students. This will directly benefit the members of the MLML community by raising awareness of marine science while providing funding to graduate students. Items include golf and lunch for 2 at Carmel Ranch, a print by local biological illustrator Amadeo Bachar, a Folktale Winery Tasting and bottle of wine, and much more! If you're interested in any of these items and the current bids, you can check out the ongoing auction here!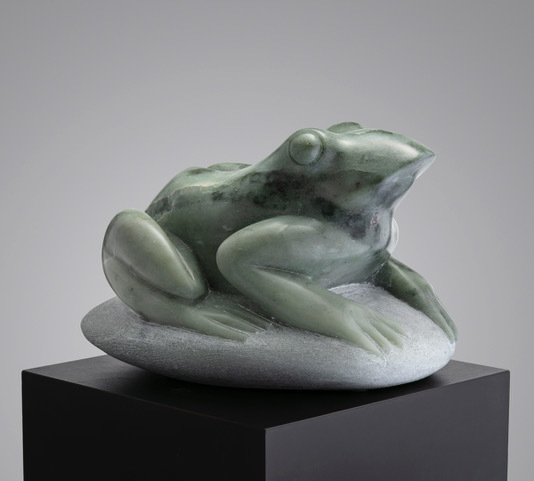 One of our auction items, a soapstone frog sculpture by local sculptor Chris Sawyer
Directions
8272 Moss Landing Rd./ Moss Landing, CA 95039
If driving from the Monterey Peninsula, take Highway 1 North. Turn left onto Moss Landing Road (1.7 miles after Castroville). MLML main lab building is located at 8272 Moss Landing Rd. on the left directly after the cemetery.
If driving from the Santa Cruz area, take Highway 1 South. Turn right onto Moss Landing Road (0.2 miles past the Duke Energy Power Plant). Continue straight through town past the antique stores and post office. MLML main lab building is located at 8272 Moss Landing Rd. on the right just before the cemetery.